Annual Report & More...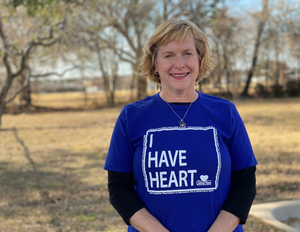 Ginna O'Connor, Executive Director
"In 2020, The Caring Place experienced a renewed sense of care in our community. You have shown us your heart over and over with your generous contributions and encouragement. Your commitment to your neighbors in need throughout this trying year allowed us to provide services and assistance through extraordinary circumstances. This report shares what you have done in numbers, but what you have done in heart is indescribable. Thank you!"
- Ginna O'Connor, Executive Director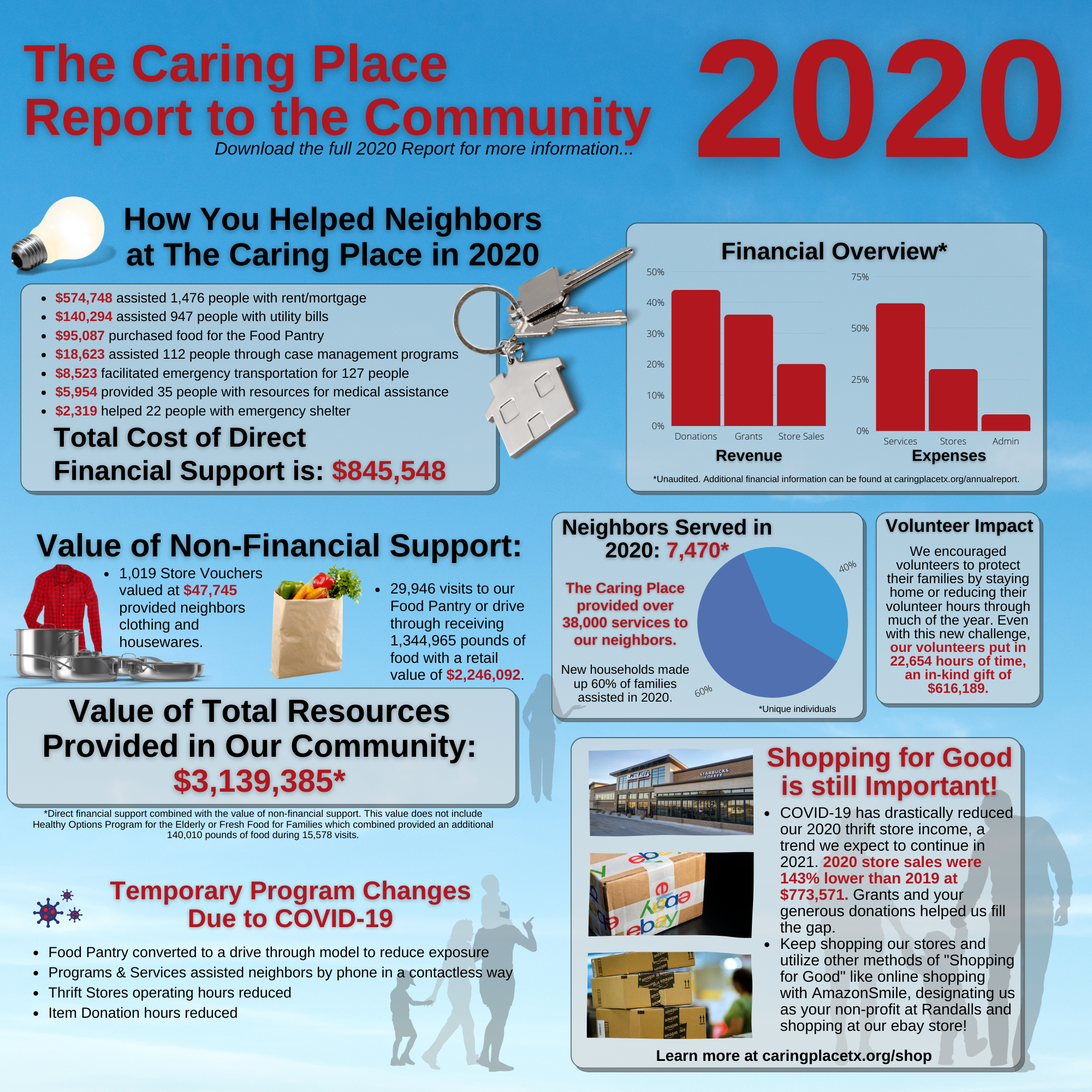 The Caring Place is funded by donations from our generous community, grants, and proceeds from our thrift stores, The Shops at The Caring Place and Second Helping.  We assist families in financial crisis with food, clothing, rent and mortgage assistance, utility bill assistance, certain medical, optical and dental procedures and many other basic services.  
Thank you for your continued support that allows us to meet that need in our community.  If you need further financial information, please contact Ginna O'Connor, Executive Director, at 512-943-0700.
Our most recent Annual Report is available upon request or you may click link below to download the full report.
You may also access our 990 Form by clicking on the link below.
Financial Audits:
Donor Privacy Policy
We will not sell, share or trade our donors' names or personal information with any other entity, nor send mailings to our donors on behalf of other organizations. This policy applies to all information received by The Caring Place, both online and offline, as well as any electronic, written or oral communications.
To the extent any donations are processed through a third-party service provider, our donors' information will only be used for purposes necessary to process the donation.