Food Program Details
The Caring Place is here to help. If you live in our service area and need supplemental groceries, please come in during our office hours. For individuals and families needing food only, bringing documentation is not required, all information is self declared. 
---
The Caring Place Food Pantry
This assistance is available to all individuals and families with a need in our service area. 
Qualifying families can visit the food pantry once per month.
Food Pantry is a "Free Choice Model," meaning you may select a designated number of items from each category.  This allows households to bring home the items their family will best be able to utilize.
The pantry hours are Monday, Tuesday, Wednesday, and Friday from 9:00 a.m. to 4:00 p.m.
The Food Pantry is closed on Thursdays for remote distribution.
Neighbors will need to ensure they have an updated Food Pantry Card in 2022.  You can do that across the street at 2001 Railroad Avenue.
If you wish to utilize the drive-through Pantry program in your community of Jarrell, Bartlett or Granger, you would use the drive-through option in lieu of the in-person Food Pantry in Georgetown once a month.
Food Programs in the Jarrell Area:
1st Thursday of the month 10:00 a.m.-12:00 p.m. at 508 N. 5th St.
Food Programs in the Bartlett Area:
2nd Thursday of the month 10:00 a.m.-12:00 p.m. at the First United Methodist Church at 645 West Clark St.
Food Programs in the Granger Area:
3rd Thursday of the month 12:00 p.m.-2:00 p.m. at 105 Guadalupe St.
---
Fresh Food For Families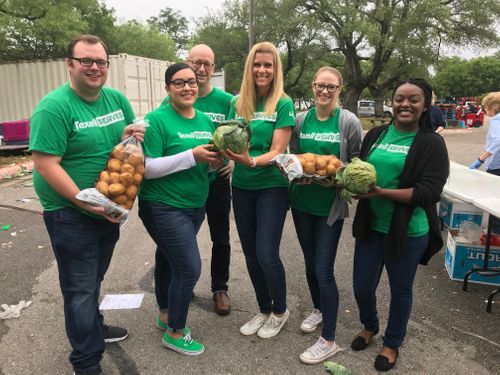 Central Texas Food Bank (CTFB) in Austin provides fresh fruits and vegetables which are distributed by The Caring Place.
Area families are invited to access this program on the 1st, 3rd and 5th Monday of the month beginning at 9:00 a.m. and ending at 9:45 a.m.
Food is available  on a first-come, first-serve basis.  Check our website calendar or Facebook for changes due to holidays or closures.
The distribution is a drive-through on the south entrance at 2000 Railroad Avenue.
The variety of fruit and produce varies.
 
---
HOPE (Healthy Options Program for the Elderly)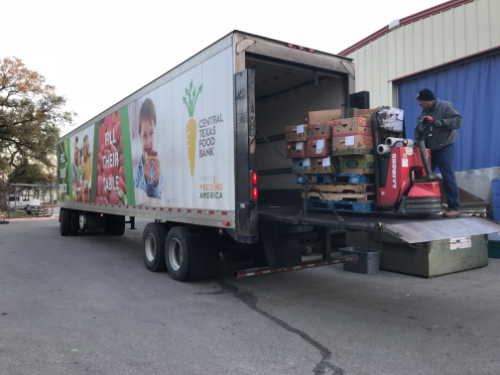 The purpose of the Healthy Options Program for  the Elderly (HOPE) is to reduce hunger among low-income seniors age 55 and older by providing them with free monthly distributions of nutritious food.  Each month, HOPE clients receive 15-20 pounds of shelf-stable grocery items to supplement their diets. 
The Caring Place distributes HOPE to those eligible people living in our service area.
A short application is required annually to participate in this age and income or crisis based program.
Self-declaration of name, address, number in family, age and basis for eligibility (income/crisis) is needed.
This program is made available through our partnership with Central Texas Food Bank (CTFB) in Austin.  Please call 512-943-0700 for participation information at The Caring Place.
---
Foodie Friday at Scurlock Farms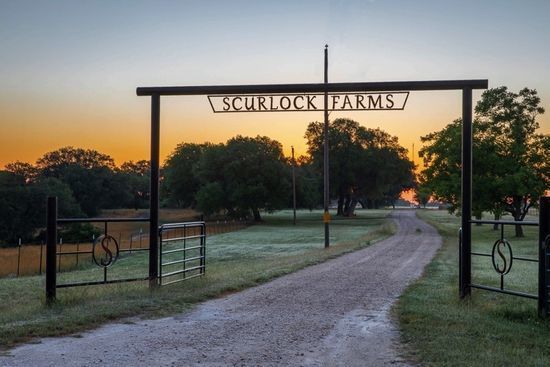 We are excited to announce that our friends/volunteers at Scurlock Farms are sharing recipes and tutorials on their YouTube channel.  Food for this special series is from The Caring Place!  
You can find the entire series on their YouTube channel PLAYLIST.  We will be releasing new recipes 2 Fridays a month on Facebook!
WHY?
The Caring Place offers quality and healthy foods to neighbors in need and everyone should have access to easy and healthy ideas.  We all also love showcasing the items our team procures for the Food Pantry.  A lot of thought goes into selecting diverse items that families can enjoy and will healthfully fill their families.  Thanks to Scurlock Farms for sharing your cooking skills with our community!