Since 1985, The Caring Place has provided for the basic human needs of all people in our community in a welcoming, respectful and caring way.  Through two thrift shops, The Shops at The Caring Place and Second Helping, both in Georgetown, the organization is able to pay all operating expenses to serve a growing community.  All monetary and food donations directly benefit neighbors needing food, utility, rent, transportation or medical assistance.  The Caring Place is a community-based and community-supported organization.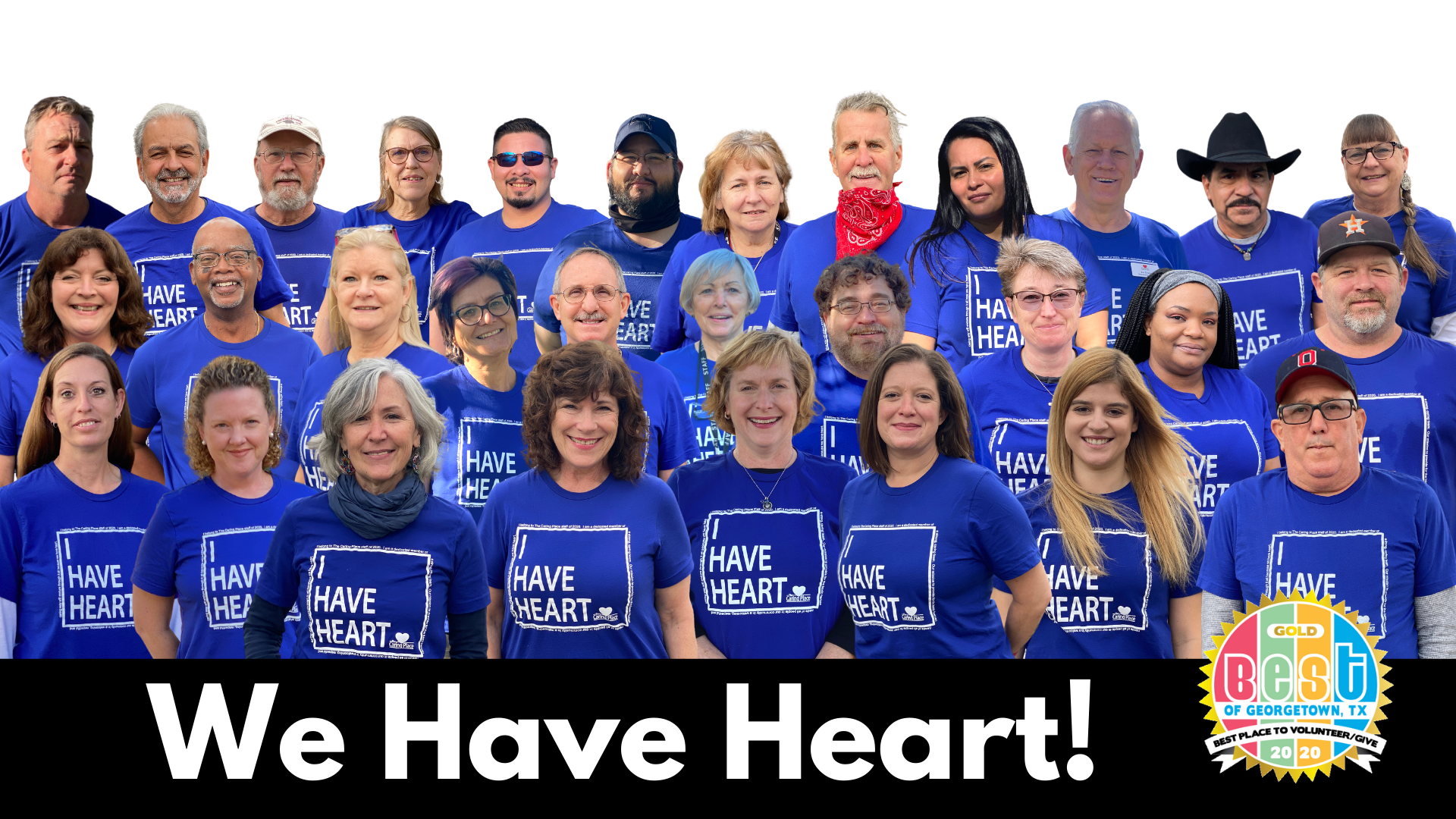 With your help in 2020, we did the following…
The Caring Place provided over 1,484,975 pounds of food to area families through our food programs. Utilizing the conversion formula provided by the Capital Area Food Bank in Austin of 1.2 pounds of food equaling one meal, The Caring Place provided 1,237,479 meals to area families in 2020.
The Food Pantry alone provided 1,344,965 pounds of food through 29,946 visits to our pantry. 
$574,748 was spent by The Caring Place to pay rent or mortgage payments for 1,476 individuals to avoid foreclosure or eviction.
$140,294 was paid by The Caring Place for utility bills for 947 people so that their service was not disconnected.
$47,745 in vouchers were provided to 1,019 individuals needing clothing or household items, which they redeemed in our thrift store, The Shops at The Caring Place.
35 people received resources for medical assistance valued at $5,954.
Facilitated transportation for 127 neighbors valued at $8,523.
Williamson County is one of the fastest growing areas in the nation and that growth is reflected in the increased number of clients we serve. In 2020 we served 7,470 unduplicated/unique individuals.  New households made up 60% of families assisted in in 2020.
In total, The Caring Place provided over $3.1 million in financial and non-financial support and resources to neighbors in our community!
This was all possible due to a generous community caring for their neighbors in need.
Want more information?  Visit our Financials and Annual Report page.