Since 1985, The Caring Place has provided for the basic human needs of all people in our community in a welcoming, respectful and caring way.  Through two thrift shops, The Shops at The Caring Place and Second Helping, both in Georgetown, the organization is able to pay all operating expenses to serve a growing community.  All monetary and food donations directly benefit neighbors needing food, utility, rent, transportation or medical assistance.  The Caring Place is a community-based and community-supported organization.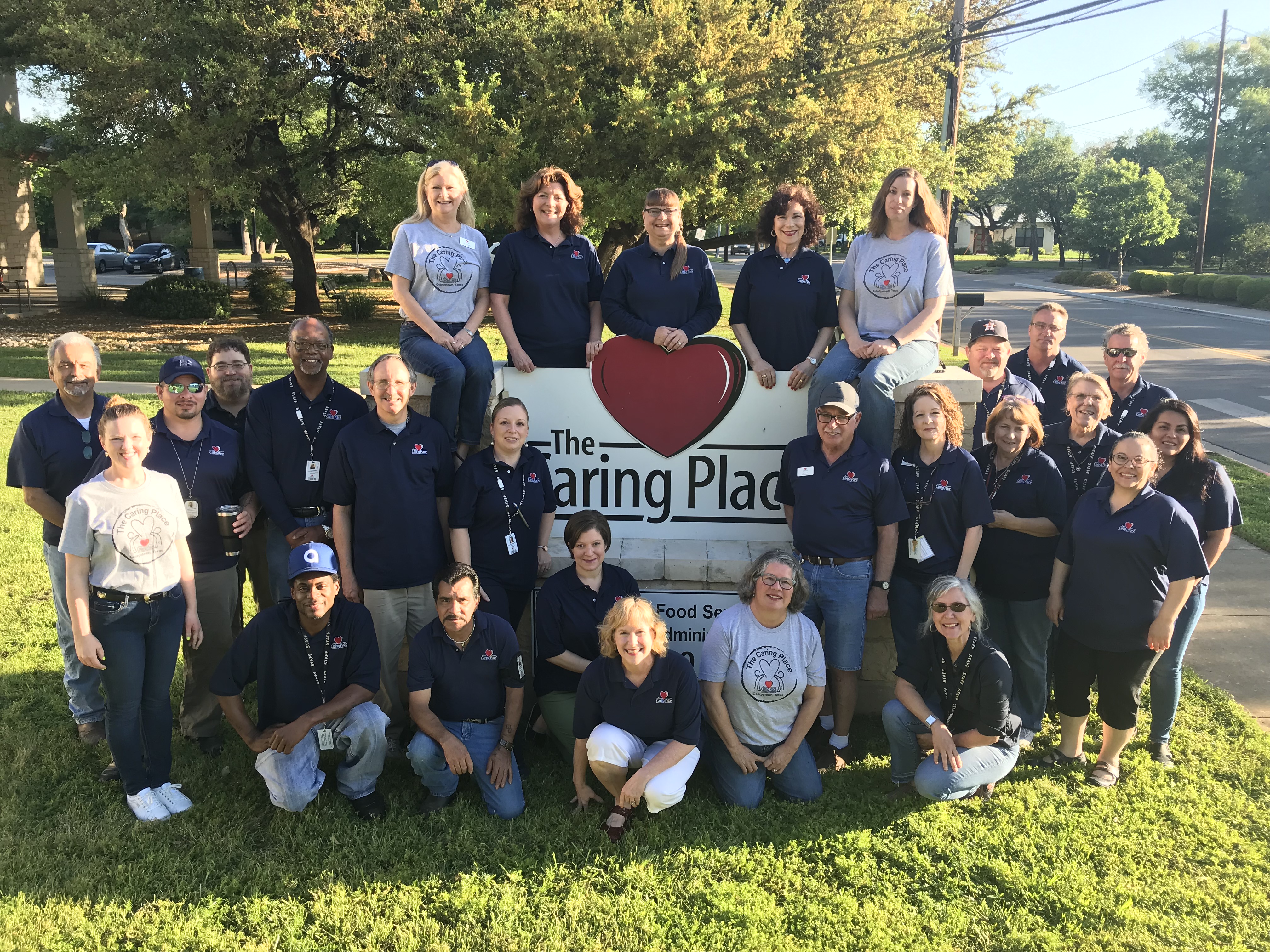 With your help in 2018…
The Caring Place provided over 1,453,532 pounds of food to area families through our food programs. Utilizing the conversion formula provided by the Capital Area Food Bank in Austin of 1.2 pounds of food equaling one meal, The Caring Place provided 1,211,277 meals to area families in 2018.
 
The Food Pantry alone provided 1,286,00 pounds of food through 28,170 visits to our pantry. Each 12 day supply of food given is valued at $75 per person. 
 
$473,332 was spent by The Caring Place to pay rent or mortgage payments for 2,524 individuals to avoid foreclosure or eviction.
 
$168,093 was paid by The Caring Place for utility bills for 2,543 people so that their service was not disconnected.
 
$165,865 in vouchers were provided to 4,223 individuals needing clothing or household items, which they redeemed in our thrift store, The Shops at The Caring Place.
 
362 people received resources for medical assistance valued at $13,788.
 
Fresh Food For Families provided 94,471 pounds of fresh produce impacting 9,631 people.
 
470 children received coats through our Coats for Kids program.
 
338 seniors, age 55 and over, received supplemental groceries once a month through HOPE (Healthy Options Program for the Elderly) which provides a supplemental food order to help them meet nutritional requirements. 21,995 pounds of food was given out through HOPE.
 
51,225 pounds of bread and other baked goods were provided through Our Daily Bread because of the dedication of our volunteer drivers and through the generosity of the Georgetown HEB and Walmart Stores.
 Facilitated transportation for 870 neighbors valued at $21,302.
Williamson County is one of the fastest growing areas in the nation and that growth is reflected in the increased number of clients we serve. In 2018 we served 955 new families compared to 2017.