Seasonal Links:
---
Let's Get Started: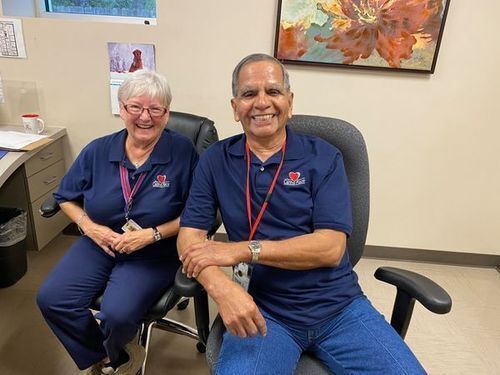 Programs & Services: Crisis Assistance
Hours:  Monday - Friday, 9:00 a.m. - 4:00 p.m.
Location: 2001 Railroad Avenue, Georgetown, Texas
Service Area:  Georgetown, Andice, Bartlett, Florence, Granger, Jarrell, Jonah, Schwertner, Walburg, Weir, and the portion of Hutto that lies within GISD.
Services:  Financial Assistance for those in our service area includes rent, mortgage, housing deposit, utilities, transportation and emergency dental and prescription assistance with verifiable proof of crisis.  You may also obtain a Food Pantry card from our office for use in the Food Pantry Across the street. For a list of detailed Food Programs visits caringplacetx.org/getfood.
---
1.  How do I request assistance?
TCP services are first come, first served on a walk-in basis during operating hours. Neighbors are asked to visit our office at 2001 Railroad Avenue with all required paperwork (noted above) to speed up the process. But don't worry, if you are missing some documents, we will provide you with a checklist so you can return them at a later date.
If you have all of your documents, you will then meet with one of our Eligibility Specialists to review the paperwork you have and discuss what led to your visiting us for assistance.
You may also begin the process online. Keep reading to learn what you need and find the link below by clicking the QR code in the heart.
2.  What do I need to provide for Crisis Assistance?
• Proof of residency
• Proof of identification
• Proof of Crisis
• Lease, mortgage statement or utility bill requesting assistance with
3.  What is Proof of Crisis?
At The Caring Place, we understand that unexpected situations arise that make paying rent or utilities difficult. Our assistance is not based on your regular income but instead is based on the crisis within the last 60 days. Because of this, we ask that you provide verification of the crisis. This may be income loss or an unexpected expense that you paid. Please review the table below for examples of what may be considered proof of crisis documentation or proof of residency.
| Proof of Residency Accepted | Proof of Crisis Document Examples |
| --- | --- |
| Current, signed Lease Agreement | Notice of job loss |
| Current mortgage statement | Paystubs/bank statements |
| Utility bill within the last 60 days | Paid unexpected expenses, including charged to credit |
| Mail from a bank or government entity dated within 60 days | Deposit Receipt |
| Valid, unexpired voter registration card | Letter noting loss of assistance from an individual |
| Valid, unexpired vehicle registration or current insurance policy | Benefit change statement if SNAP provided case # |
| Current home or renter's insurance policy | Attorney General statement |
| TCP Proof of Residency Form with supporting WCAD verification | Offer letter for new job |
4.  What happens next?
Once we have all of your supporting documentation, we can better determine the dollar amount related to your crisis and what we might be able to assist you with. Our staff will contact your landlord or utility company (or other vendor) to verify what you owe. We will then call you to inform you of what assistance we may be able to provide.
5.  How long until I know if TCP can help?
We do our best to work as quickly as possible to provide you with information on your request. To help expedite the process, please be sure to bring all of the required documents noted above and be prepared to show your crisis. Please also let your landlord know to expect contact from TCP, as often our hold up is getting in touch with your landlord. You are welcome to stop by our office for an update or leave us a message.  Call 512-943-0700 and follow the prompts for Basic Needs assistance. We return calls within 2 business days.
Ready to begin the enrollment process online?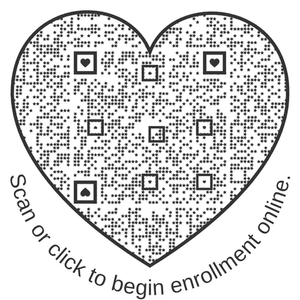 Would you like to get started on the enrollment process from your home or office? We know our hours are not convenient for everyone, so you can now scan or click the heart above to begin enrollment. You will also be able to upload photos and documents to save yourself an extra trip to The Caring Place.
Please remember our service area includes Georgetown, Andice, Bartlett, Florence, Granger, Jarrell, Jonah, Schwertner, Walburg, Weir, and the portion of Hutto that lies within GISD. If you live outside of this area try calling 2-1-1 or visit www.findhelp.org to find assistance in your area.
---
Forms:
Forms to Review: