Amplify The Caring Place...Return to this page in 2021!
Amplify 2020 is OVER!  You helped us raise over $60,000 for The Caring Place through this campaign.  In April additional funds will be announced from St. David's Foundation based on the fundraising you helped us do!  This is amazing, and we have our wonderful Board of Directors and community to thank for helping us achieve this goal!  YOU ARE AWESOME!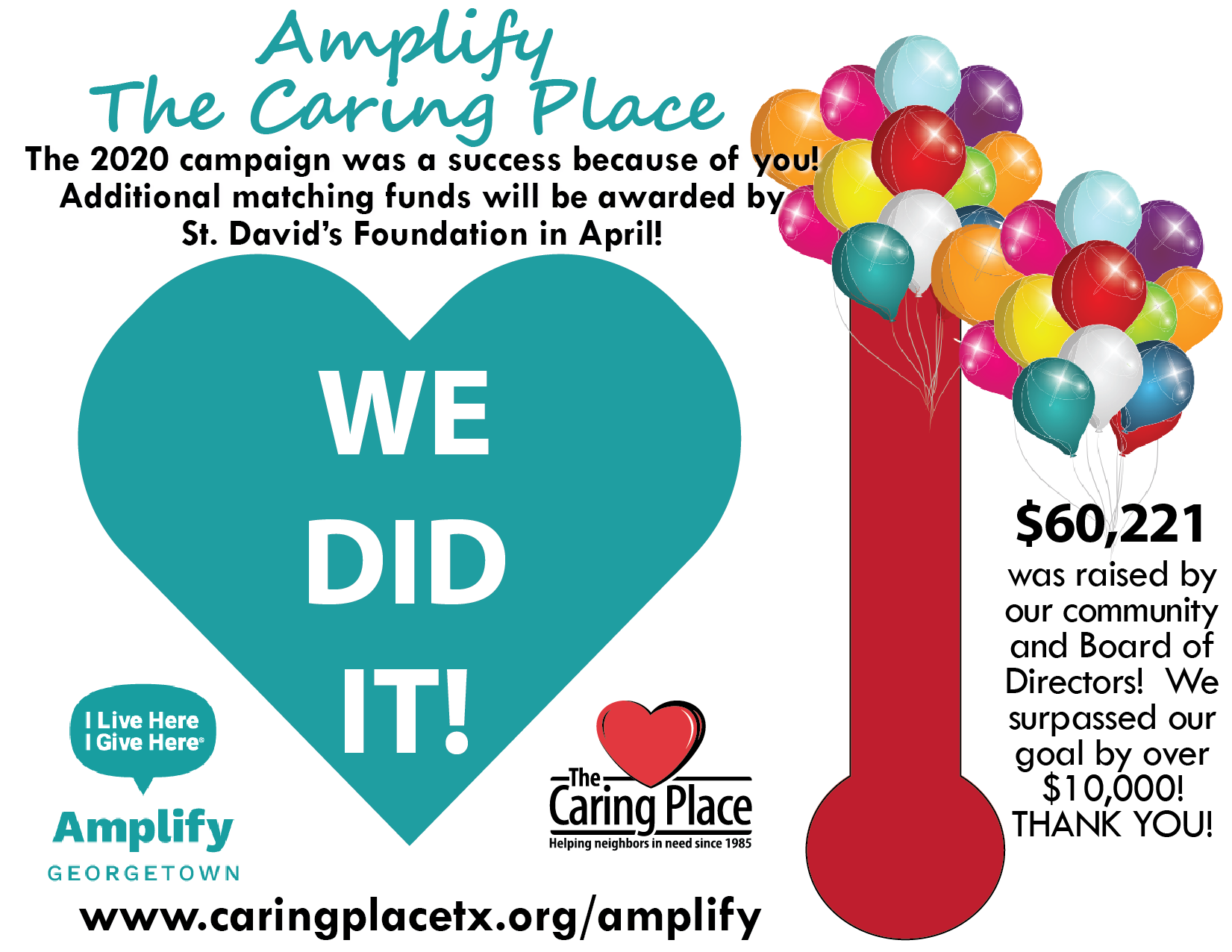 Won't You Meet Your Neighbors?
About Us:  Since 1985, The Caring Place has provided for the basic human needs of all people in our community in a welcoming, respectful and caring way.  Through two thrift shops, The Shops at The Caring Place and Second Helping, both in Georgetown, the organization is able to pay all operating expenses to serve a growing community.  All monetary and food donations directly benefit neighbors needing food, utility, rent, transportation or medical assistance.  The Caring Place is a community-based and community-supported organization.
Want to know more?  Please explore our website and learn about our Mission, the stories in our Blog and yes, those Financials filled with the numbers of people we impact and how we utilize our resources to help neighbors in need in our community!