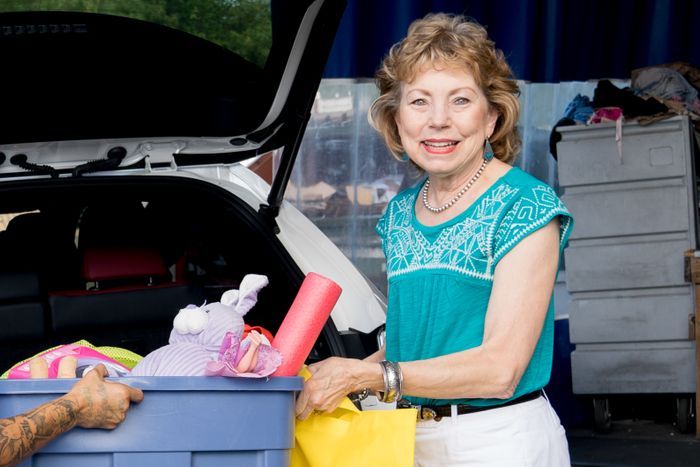 The Caring Place relies on the generosity of the community for the "inventory" in our thrift store, your donation matters!
For over 30 years, the thrift store at The Caring Place has served as a successful, ongoing fundraising project for the organization. The thrift shop has grown and is now The Shops at The Caring Place generating approximately 67% of our total revenue ensuring that every dollar donated goes directly to our needy families and that we will be here in the days, months and years ahead.
An efficient team of Caring Place volunteers and employees specialize in turning donations of gently-used, unwanted items from the community into sought-after treasurers. Our volunteers accept donations from an average of over 100 cars per day.
Donations may be dropped off at our donations receiving area Monday through Saturday from 9 a.m. to 4 p.m. (please enter through the south gate). Click for Directions.
You may call to arrange for our courtesy truck to pick up larger pieces at your home. Call 512-943-0711 to schedule a visit.  Or, email donations@caringplacetx.org to ask questions or schedule a pick-up.
This is a quick printable reference of the items we can't accept at The Caring Place due to the cost associated with disposal and the inability to sell it in our stores. Just click to download. Thanks so much for helping us keep costs down so we can use resources wisely! And, thank you for donating to The Caring Place!