Deep in the Heart of Caring will see you again on October 3, 2020! Save the date!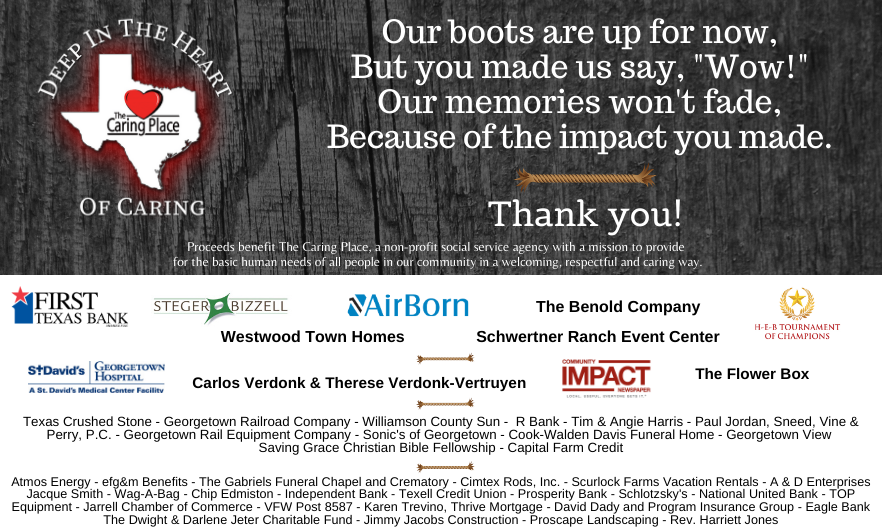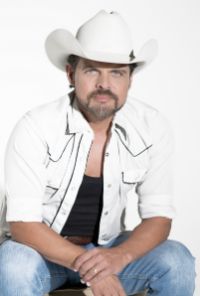 Featured Artist, Rick Trevino
Put on your fancy cowboy and cowgirl duds and join us at Deep in the Heart of Caring, which will be held on Saturday, October 5, 2019 at Schwertner Ranch Event Center.  Doors open at 5:30 p.m.  We are excited to announce Country Music Artist Rick Trevino will be at the event this year!  This annual event draws hundreds of supporters for an evening of beautiful Texas skies, live and silent auctions, dinner and dancing.  This is our biggest fundraiser of the year, so if you love the work we do at The Caring Place and want us to do more of it, you'll want to be at this event.  A link to purchase tickets will arrive on September 1st, 2019 right here at www.caringplacetx.org/DeepIntheHeart.
If you can't attend Deep in the Heart of Caring this year, we encourage you to still be part of this giving campaign by making a monetary donation.  You can go to our regular donation page at www.caringplacetx.org/donate and using the "donation designation" drop down menu, you can select "Be the Light of Caring Campaign."  This lets us know you want your donation to go towards our fundraising efforts during the Deep in the Heart of Caring event.  We hope to raise $125,000 to help us assist families with utility costs this year.  We thank you for your support!
Want to do more than attend?  The Caring Place is now accepting sponsorships and auction items. Please contact Rita Turner at rturner@caringplacetx.org or 512-943-0702 for additional information.  
The Sponsorship Packet for 2019 can be found at the link below.  Simply click and a copy will be downloaded to your device.:
Join us as a sponsor of Deep in the Heart of Caring 2019!
---
Ready for the Official Deep in the Heart of Caring 2019 Promo Video?
---
2017 and 2018 Event Photos:
---
About The Caring Place:
Since 1985, The Caring Place has provided for the basic human needs of all people in our community in a welcoming, respectful and caring way.  Through two thrift shops, The Shops at The Caring Place and Second Helping, both in Georgetown, the organization is able to pay all operating expenses to serve a growing community.  All monetary and food donations directly benefit neighbors needing food, utility, rent, transportation or medical assistance.  The Caring Place is a community-based and community-supported organization.