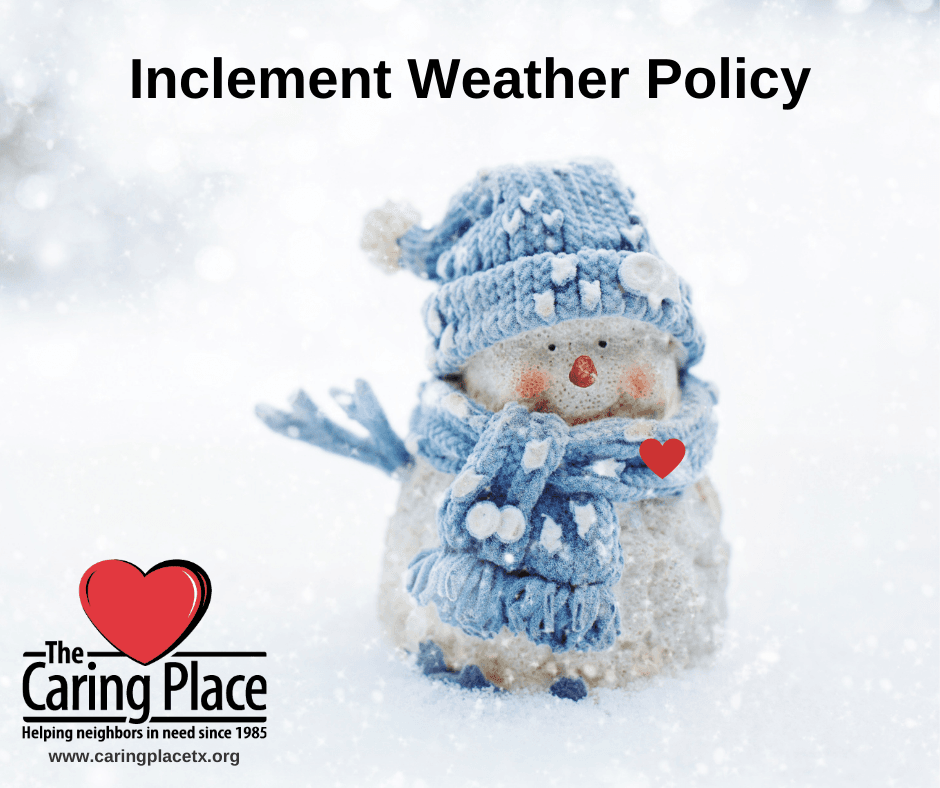 As we enter some colder weather, we would like to remind you of The Caring Place's Inclement Weather Policy:
The Caring Place strives to ensure the safety of all volunteers, staff and the community. TCP follows the Georgetown Independent School District inclement weather guidelines. If the district is delayed two hours or closed, TCP is delayed two hours or closed.
During periods of inclement weather you may watch any of the local TV stations to find out if GISD is delayed or closed. As soon as we are aware of changes to our hours, we will also post that information on our website and on Social Media to notify the public.