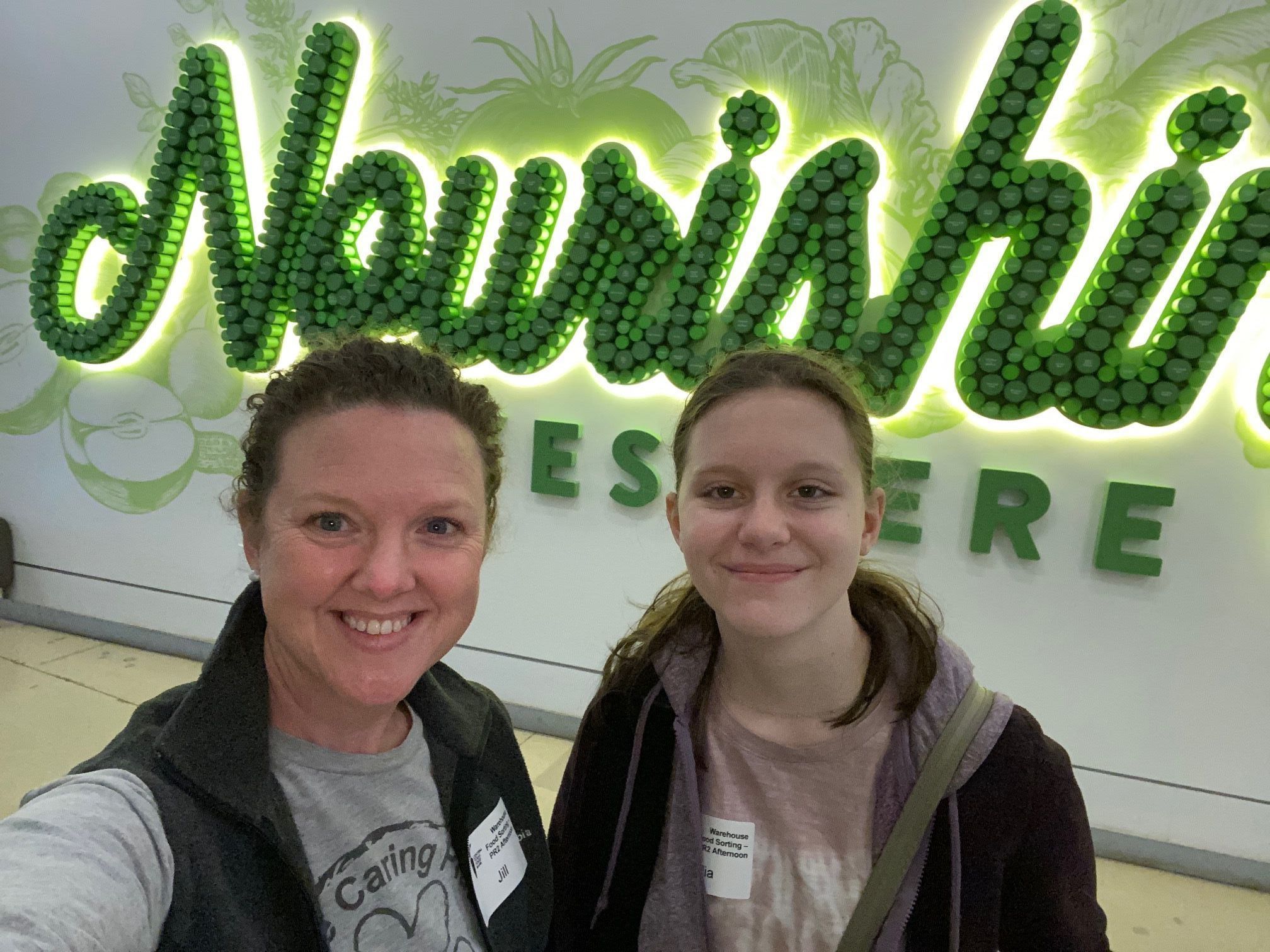 Do you make New Year's Resolutions?  I do not.  Like a lot of people, I am good at making and breaking those types of charges to myself.  If I don't drink enough water, I am not waking up on January 1st with a sudden thirst, nor will I take the time to come up with ways to make this resolution a success.  However, this year I was thinking about my kids.  I don't know about you, but even things I never do, like make New Year's Resolutions, I might suddenly take part in if I think my kids will be impacted in a positive way.
What thoughts were my kids driving into me around December 31st?  I was thinking they live in a world where almost anything is at their fingertips.  Technology consumes their lives in both legitimate and illegitimate ways, often providing instant gratification with the click of a button to play or buy.  I am a believer in modeling what I want to see in my kids.  Manners, language, values, work ethic and even how they spend their time should be modeled in their family first, right?  But let's face it, I love my phone, social media, streaming shows and the semi-regular, unintentional internet rabbit hole. Even the latest Tik Tok trend has probably passed my eyes giving me a strange but familiar dopamine fix. I like to say my job requires that I be a social listener and of course promote The Caring Place on Social Media.  I think reading a wide variety of media or blogs can inspire my own marketing ideas. It's true, it does, but I can still control some aspect of all the technology flowing through me at all times and the time I devote to it.
Now comes the hard part for a Communications person who not only loves absorbing digital information, but sharing it as well. What realistic, bite-sized, actionable items can help me control, if even a little bit, the amount of time I spend in mind numbing technology?  Here's what I have done so far:
Removed email notifications so they don't instantly ping on my phone.  Guess what?  No one is sending me emergency information via email. If I am away from my email for a couple hours it is going to be A-okay.
Removed the text previews from my phone.  When I see texts pop up on my phone I instantly read them.  I can't help myself, but sometimes it's very distracting.  Now I know when a text comes, but I have to push a few buttons to read it.  I am working towards not reading some of them so quickly and maybe even blocking a few.  I can't remember the last time I went to Bed Bath & Beyond, but yet I get a monthly text from them like an old friend.
Replaced a streaming service with something more engaging.  More TV shows to watch is not something I need, and losing one service is not removing all streaming from my life, but it's a start.  What did I replace it with?  When you are a City of Georgetown Library card holder you can use the free Ap Libby to borrow books.  Audiobooks are still technology but I believe this is better quality fodder for my writer's mind.
Added education to the docket.  I discovered the Georgetown Project has free Spanish classes. I joined up.  Over 20 years ago I took a few years of Spanish, and I am excited to see what I remember.  Plus, as a communicator in a diverse community knowing a little Spanish does come in handy from time to time.
And lastly, I added making service part of my year because it's a positive way to spend my time away from devices.  When it comes to service I often bow out and give this idea a backseat. I work at a nonprofit that I fully believe in so it's easy to do that.  I have been excited to see my kids take part in various community projects in the last few years.  They have gardened at the Georgetown Project's Nest, cheered at fun runs, set up events at BIG, made pottery for the Empty Bowls Project and cleaned at Georgetown Animal Shelter and even helped an older person bake and decorate at Christmas this past year.  I would be remiss to mention my kids have also helped paint a couple areas at The Caring Place!  Service is one area where my kids shine away from technology, and I felt it was only right for me to show my support with a little service of my own.  I made them tag along of course because volunteering is always better with people you like.  We began 2022 volunteering at Central Texas Food Bank, which is an amazing volunteer work experience if you've never done it.  This organization has a big role in the success of The Caring Place in our local community, so I was glad my family had the opportunity to pitch in.
This is it. This is the list of things I am actively doing to show my kids there's more to life than my phone. Will I be successful in mitigating their own technology crutch?  I have no idea, but it's for me too. We have a finite amount of time on this earth and I think these little things might help make me more present with my family.  In my last days I don't think I will be thinking about if I made it through every episode of "Friends". I believe it will matter  how I treated people, when I lifted people up, what I did for people and of course making sure my kids know they are loved.  Hopefully this little list frees up some time and adds in some opportunities to do just that!
Martin Luther King Jr. said, "Life's most persistent and urgent question is, 'What are you doing for others?'" As I read my list and think about some of my bad habits invading my time I think this list is probably just the start.  MLK is right on time with his words of wisdom creeping into my digital newsfeed this month.  (I never said I gave up my Social Media newsfeed you know!)
What about you? What was your resolution for 2022?  Are you focussing on family, friends or maybe some much needed self care?  What about nonprofits?  Are you supporting one this year?  I named several in this post so it's not lost on me that we have a lot of places that need our time, talents and gifts in Georgetown.  With MLK day this month I'd like to challenge you to do something meaningful.  Maybe you will create a list like mine to help you be more present in life.  Perhaps you will be volunteering or donating.  Whatever you do I hope it brings you closer to living a life well lived in whatever way that is meant for you.  And if it feels right, consider supporting nonprofits making a difference in your community as part of living your well-lived life.  Nonprofits were unintentionally peppered through this blog post, but they certainly have brought my family value adding experiences.  Maybe they will do the same for you.