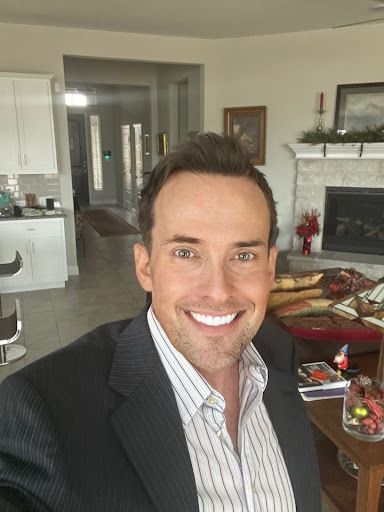 At The Caring Place neighbors in need often want to know how they can help us, especially when they have received some type of support from the organization themselves. Dave Lyons is one of those people. Dave's story began at The Caring Place in April through his utilization of the Wilco Cares Act funds. The financial assistance that program provided due to the pandemic was critical for him to maintain a stable living situation. However, there is more to his story. Dave entered Case Management at The Caring Place in June to meet some personal goals related to keeping needs met during a difficult time. He was able to benefit from the knowledge, resources and advocacy found at The Caring Place. During that time he was undergoing multiple exhaustive medical treatments so The Caring Place's assistance in meeting basic needs was important. Below you'll find Dave's letter to The Caring Place detailing some of the experiences he had during the last year.
The Caring Place of Georgetown is a fantastic organization for those in need. 
The last couple of years have been transformational for me. In 2019, I suffered a TIA stroke, life saving brain surgery; in 2020 the global pandemic hit and I filed for divorce, was diagnosed with cancer for the third time and 2021 brought a recurrence of my encephalitis which threw me out of work for 5 months.
In the throes of catastrophic despair, The Caring Place provided me with the resources necessary while I went through intensive brain rehabilitation therapy at Baylor Scott and White in Lakeway, Texas.
As someone who has his MBA, was in corporate America for 19 years and has owned his own business for 12 years I never thought I would be so impacted by the "perfect storm" cavalcading down upon me. In these darkest of hours, The Caring Place lifted me out of financial and personal despair.
My advocate, Xinia Vargas, and the whole team are extremely professional and some of the kindest people. I truly feel like my Guardian Angels led me to this extraordinary organization.
Thank you, I am Forever Grateful!
Blessings,
Dave Lyons
After Dave successfully completed his medical treatments, he pursued becoming a certified personal trainer at a gym in Lago Vista. Sometimes stories like this may seem like a blip on the screen of someone's life, but for Dave, his life could have played out a lot differently if he didn't have the support of The Caring Place. We appreciate that Dave remembered us with this note of thanks before he moved on to make new dreams come true.