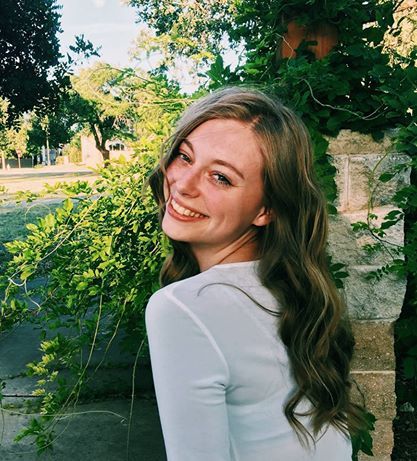 Most of us are one crisis away from needing help.
Never has that hit home harder than now, when people all over the world are facing the same catastrophe. Georgetown citizens have stepped up to help one another, from sewing masks for depleted hospitals to delivering meals to the hungry, which shouldn't surprise anyone who has lived here long enough to know our community's generous heart.
Since its birth in 1985, The Caring Place has held a special spot in that heart. Georgetown was locked in the grip of a different crisis that year, when an economic downturn meant that people couldn't pay their rent and utility bills and families were unable to afford groceries or clothes. Only back then, no community center existed to help citizens with basic needs, and churches were overwhelmed by the needs.
Two women had a vision to establish a central place where our neighbors could get help with basic needs. Yolanda (Yoli) Branson, a volunteer at St. Vincent De Paul Society, and Marty Maxwell, an outreach worker with Opportunities for Williamson & Burnet Counties, approached the Georgetown Ministerial Alliance and asked its eleven pastors to create a single place where people who needed emergency aid could go for help.
Two reverends, Tim Antwerp from Christ Lutheran and David Duncan of First Presbyterian, helped rally local churches to create such a community center. The organization's first home was an old slaughterhouse on 8th Street donated by former Georgetown Mayor Carl Doering. The Caring Place opened its doors on June 8, 1985 – a meager beginning with three bags of donated clothes, $17 in contributions and a small group of volunteers. To this day, all monetary and food donations benefit neighbors in Georgetown and northern Williamson County who need food, utility, rent, transportation and medical assistance. 
The nonprofit's 35-year journey has taken it from 8th Street to Railroad Avenue where the organization's Programs & Services department serves clients, the Food Pantry feeds neighbors and one thrift store, The Shops at The Caring Place, sells clothes, household items and much more to pay for operating expenses. In 2017 The Caring Place opened a second thrift store, Second Helping, on Williams Drive to further support The Caring Place mission in the community. 
Coronavirus has limited, but not stopped The Caring Place – Programs & Services, the shops and the traditional Food Pantry are closed, but employees still distribute shelf stable food in the drive through at 2000 Railroad Avenue on Tuesday, Thursday and Friday from 10 a.m. – 12 p.m. 
Staff members eagerly anticipate the return of the nonprofit's nearly 500 volunteers – their second family – after the virus passes. "It's so lonely here without them," Community Engagement Manager Rita Turner shares.
The Caring Place was founded during an extremely difficult time to help those who were hurting in a comprehensive and coordinated way. That's why The Caring Place is here - to help our neighbors when they need it the most. How will the organization endure this current crisis? Just like it did in the 1980s.  "We will do it with our community and supporters," Rita says. "That's how we're going to survive this."