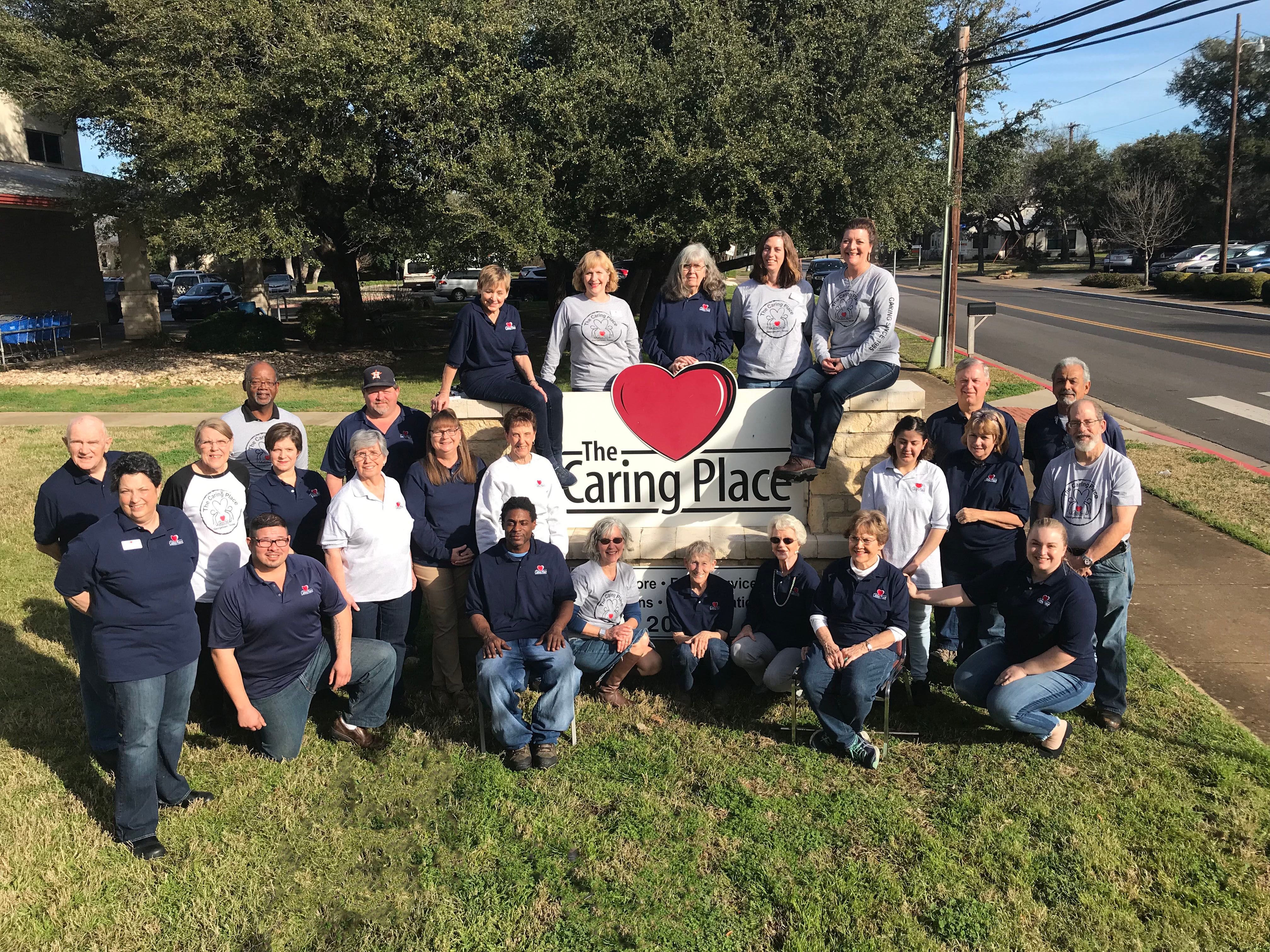 Amplify Austin is a 24-hour day of online giving in central Texas.  The event fell on February 28th and ran for 24 hours to end on March 1st at 6pm.  This year The Caring Place had a goal to raise $25,000 to benefit all programs and services at the organization, and ended up seeing $43,683 on the Amplify Austin leaderboard at the end of the night.
Last year, in 2018, The Caring Place raised just over $11,000 before St. David's bonus funds kicked in.  The organization increased the goal to $25,000 this year.  They also added a kick-off event in The Shops at The Caring Place, which included live music by friends of The Caring Place such as Andrew Stone, Albert Burkart, Mark Bruno and Jody 'n Gene.  The Caring Place secured a generous matching gift from The Caring Place board.  Before the event began, The Caring Place board committed to matching donations dollar for dollar, up to $12,150.  Then, after the event, St. David's Foundation, the organization's grant partner, will boost whatever is raised.  The organization expects to see over $43,683 by spring after St. David's Foundation brings in their part.
"This year, we used a kick-off event in our store to create excitement while reminding people it was time to start giving during this 24 hours day of giving.  We set our goal at $25,000, so we are ecstatic about our community's great participation in the event.  We are grateful to The Caring Place Board and St. David's Foundation for providing some wonderful fund matching opportunities.  We think our community saw the benefit of giving during this campaign due to the wonderful incentives to donate.  And, because of those incentives and the amazing people who gave this year, The Caring Place can serve even more people needing assistance with basic needs.  This campaign amplified giving at The Caring Place," states Ginna O'Connor, Executive Director of The Caring Place.
ABOUT THE CARING PLACE
Since 1985, The Caring Place has provided basic human services for families in financial crisis in Georgetown and northern Williamson County.  Through two thrift shops, The Shops at The Caring Place and Second Helping, both in Georgetown, the organization is able to pay for the operating expenses to serve a growing community in need.  All monetary and food donations benefit neighbors needing food, utility, rent, transportation or medical assistance.  The Caring Place is a community-based, community-supported organization, working to improve the quality of life for every client.  For more information on The Caring Place, visit www.caringplacetx.org. 
(This release was made for the purposes of the TCP website.)
###