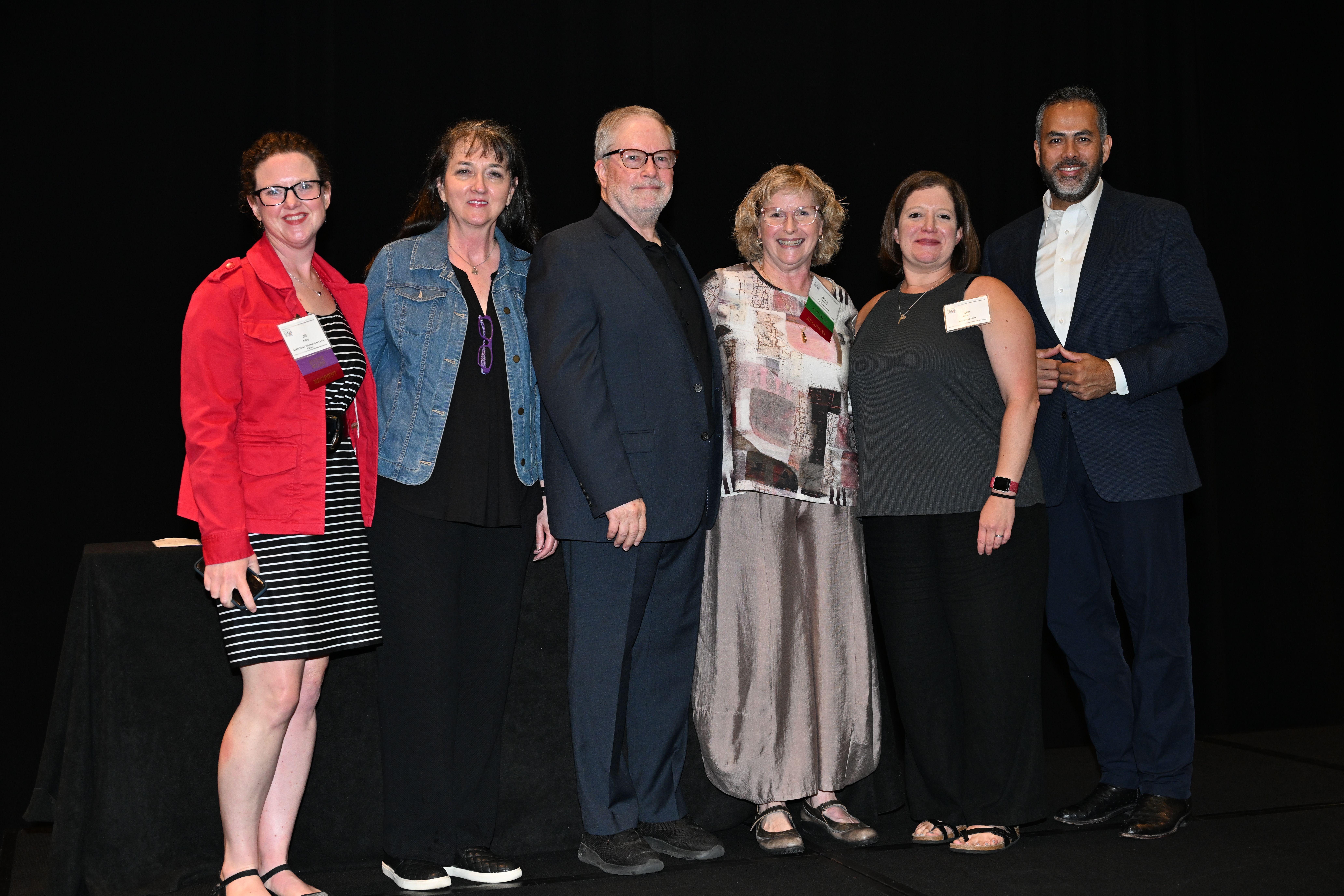 Quality Texas Foundation Regional Program (QTFRP) recognizes The Caring Place at the Pioneer Level on its journey toward organizational excellence during the 30th Annual Quality Texas Foundation Awards Recognition Conference in June.
Quality Texas Foundation is a 501(c)3 working to help businesses, hospitals, schools, government agencies and non-profits to improve performance. The foundation encourages continuous improvement and best practices by using the National Malcolm Baldrige Criteria for Performance Excellence and other methods that drive efficiency and effectiveness.
The Caring Place's Executive Director, Ginna O'Connor, shares, "Beginning the QTFRP journey came at a time when The Caring Place had the bandwidth to become more intentional about recording and improving our processes. Creating our Organization Profile with Quality Texas Foundation allowed us to use a well-thought-out framework as we began that process. The goal is to continuously improve with purpose so that The Caring Place remains a distinguished mission-driven, non-profit in northern Williamson County. It was an honor to be part of this process with QTFRP and we appreciate the valuable feedback that the organization provides."
At the Annual Award Recognition Conference, The Caring Place was recognized at the Pioneer Level with its most recent application. This is the first level of recognition with the Quality Texas Foundation Regional Program. As a recognized organization, Executive Director Ginna O'Connor was invited to speak at the conference about how beginning this journey looked at The Caring Place. "I was honored to represent The Caring Place at the QTFRP conference and look forward to implementing what I am learning through this process."
ABOUT THE CARING PLACE
Since 1985, The Caring Place has provided for the basic human needs of all people in our community in a welcoming, respectful and caring way. The Caring Place is a community-based, community-supported, and community-serving organization in Georgetown, Texas. The Caring Place service area includes Georgetown, Andice, Bartlett, Florence, Granger, Jarrell, Jonah, Schwertner, Walburg, Weir, and the portion of Hutto within GISD. Learn more at caringplacetx.org.
###
Photo: TCP Communications Manager Jill Nalley, Lin Wrinkle-McGuire (QTFRP COO), Dr. Mac McGuire (QTFRP CEO), TCP Executive Director Ginna O'Connor, TCP Programs and Services Director Erin Becnel, Tommy Gonzales (QTFRP Board Chair)