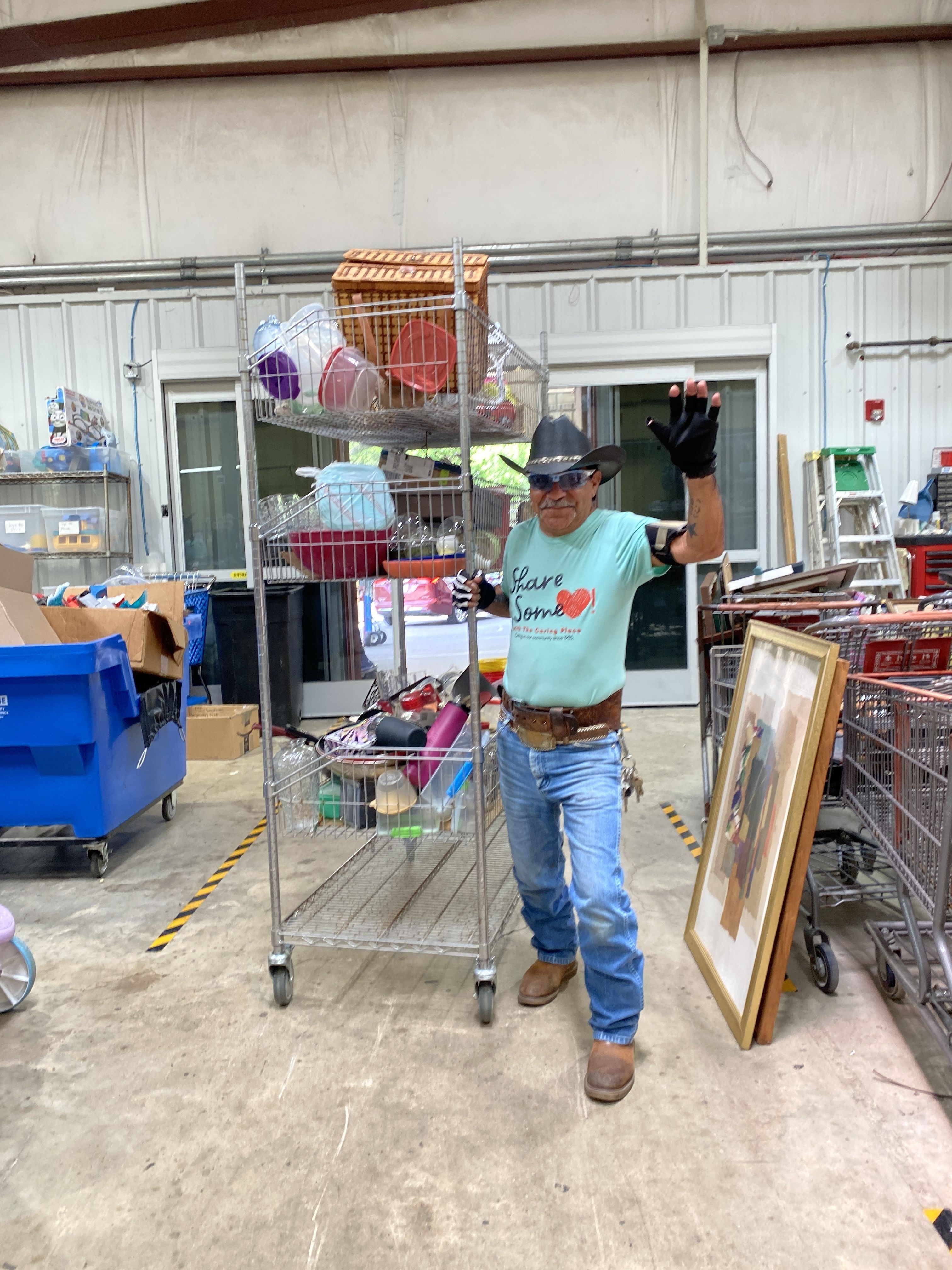 The Caring Place announces expanded hours for its Donations drive through at 2000 Railroad Avenue, which now has the same operating hours as the attached thrift store, Monday-Saturday, 10:00 a.m. - 4:00 p.m.
The Executive Director, Ginna O'Connor, shared, "The Caring Place has not been able to expand Donation hours fully since early 2020 due to the many challenges of the pandemic. We are excited that we can now say most of our programs, services and general activities at The Caring Place are back to pre-pandemic levels, or at least close to it. We are thankful for an increase in volunteers and to our staff for making continuous improvements in the last 3 years which make it possible to increase Donation hours."
How do item donations to The Caring Place help your community?
Neighbors in need can receive vouchers to purchase clothing and household goods, free of charge, by requesting assistance from the Programs & Services Department.
Everyone in the community has access to The Caring Place thrift stores to purchase affordable necessities for their families.
All purchases in the thrift stores support the mission of The Caring Place to provide for the basic human needs of all people in our community in a welcoming, respectful and caring way.
O'Connor continued, "Sometimes friends forget that when we donate items to a non-profit thrift store like The Caring Place that the items do more than clothe someone in need. When a neighbor is in crisis, clothing or other household goods that can be vouchered might be the least of their worries. We have found that selling items to support our operations allows 100% of every donated dollar to help provide direct services and financial relief. In addition, it means the entire community can benefit from the affordable prices in our thrift stores. In fact, The Shops at The Caring Place might be the only place in town that has maintained its low prices this past year. Quality shirts and blouses for men and women have been $3 since 2010."
In addition to item donations, The Caring Place began accepting Pantry donations earlier this year. Items like canned meats, vegetables, fruits, soups and hygiene items help keep the Food Pantry filled with a variety of necessities.
You can make item donations or non-perishable food and hygiene product donations Monday-Saturday in the 2000 Railroad Avenue drive through, 10:00 a.m. - 4:00 p.m. Learn more about ways to give at The Caring Place at caringplacetx.org/getinvolved. For a detailed list of the items The Caring Place cannot accept due to safety or disposal costs, visit caringplacetx.org/donatemystuff.
ABOUT THE CARING PLACE
Since 1985, The Caring Place has provided for the basic human needs of all people in our community in a welcoming, respectful and caring way. The Caring Place is a community-based, community-supported, and community-serving organization in Georgetown, Texas. The Caring Place service area includes Georgetown, Andice, Bartlett, Florence, Granger, Jarrell, Jonah, Schwertner, Walburg, Weir, and the portion of Hutto within GISD. Learn more at caringplacetx.org.
###