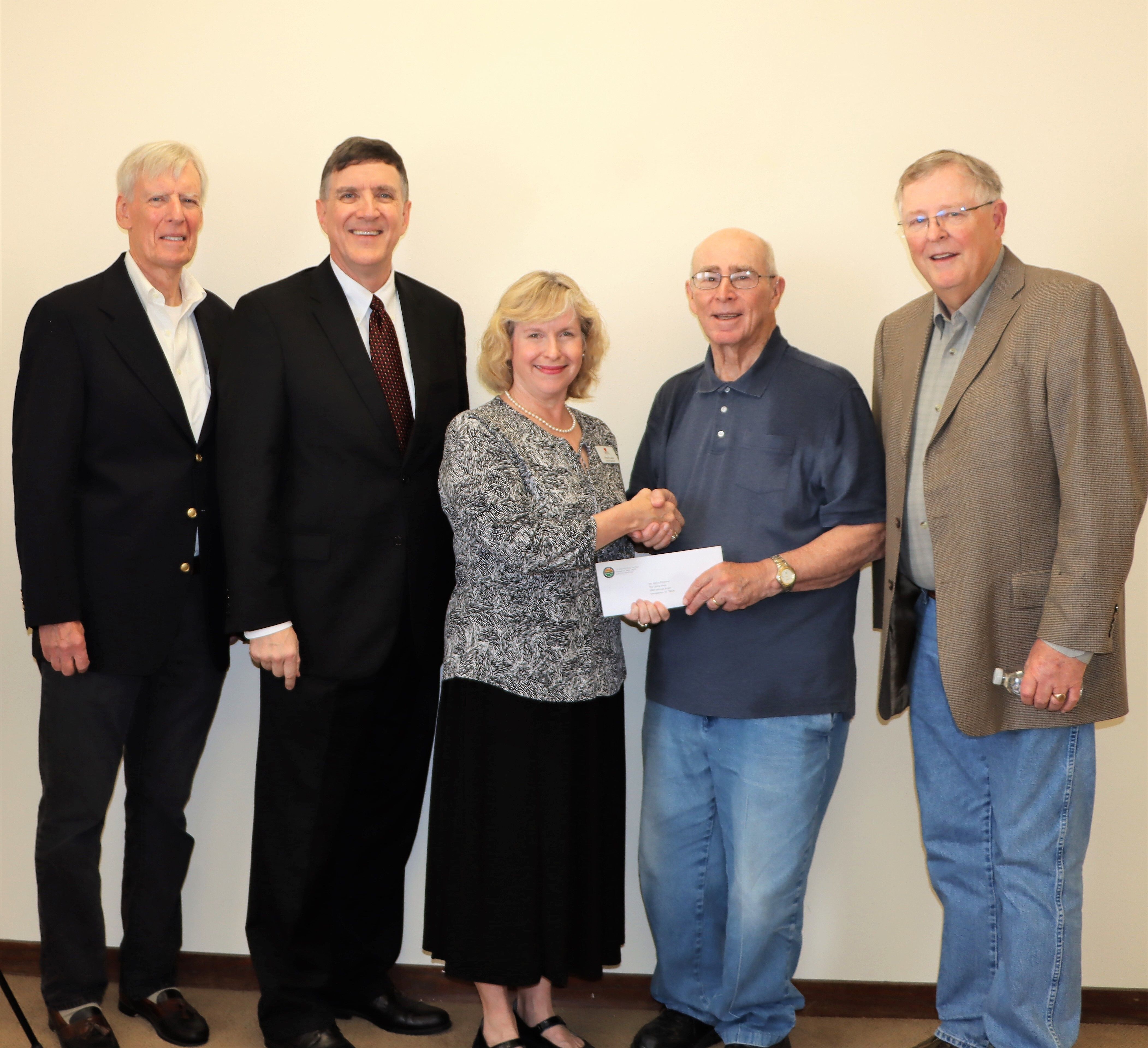 AFTERSCHOOL CARE IN TAYLOR, MEMORY CARE FOR SENIORS, MENTAL HEALTH FOR YOUTH AND HOUSING REPAIRS REPRESENT 4 GRANT RECIPIENTS  
In Year 2 of Operation, The Anna+Anton Olson Legacy Fund Increases Both Total Dollars Distributed as well as the Number of Recipient Organizations
Georgetown, Texas, November 9, 2022, The Anna+Anton Olson Legacy Fund (TAAOLF) has completed its 2nd annual round of grant awards totaling over $185,000 to 15 community programs, including the new multi-year Emerging Nonprofit grant of $50,000.  The Fund was established to honor the legacy of his Swedish grandparents, and the mission of the Fund is to strengthen the lives in the Georgetown, Hutto and Taylor communities through a life cycle of caring. 
Larry Olson, TAAOLF founder, stated "Chisholm Trail Communities Foundation has again exceeded my expectations in managing the Fund's 2022 Grant Cycle from scoring and ranking applicant responses to the issuance of the grant awards.  I really appreciated their expanded efforts in notifying our local nonprofit community about the 2022 Fund grant cycle."
A new pilot Emerging Nonprofit grant, which is being introduced and tested this year by TAAOLF, is being awarded to the Taylor-based Boys and Girls Club of East Williamson County.  This multi-year grant is a collaboration among the recipient, TAAOLF and The Institute for Excellence in Nonprofits.  The purpose of this new pilot grant is to strengthen the nonprofit's management and organizational capacity early in its development to support their long-term ability to effectively serve Taylor and the East Williamson County community.  Bob Novello of The Institute indicated that "this grant aligns the missions of all the stakeholders and provides some financial support for the recipient to dedicate time, energy and resources for long-term sustainability."
According to Stephen Benold, M.D., chair of the CTCF Board, "Mr. Olson has been an outstanding community partner, and we have worked closely with him over the last 14 months to ensure that we are achieving the most impact with his investment in the focus areas and communities in which his grandparent's legacy is rooted."  As for the General Nonprofit Grants being awarded, A Gift of Time will use this grant to bolster their support of individuals with mild-to-moderate memory loss and their caregivers through proven educational training modules.  The Sandbox at Madeline's Place serves middle and high school students through after school activities, team building activities, targeted suicide prevention and awareness trainings, and their grant will further support their operations to hundreds of youth in Hutto.  Habitat for Humanity is providing seniors independence and dignity through their Home Repair Client Services department.  This department provides for interior and exterior repairs of homes – of which 31% of the clients are over the age of 65.   
Mr. Olson added, "As TAAOLF makes their annual awards at the beginning of the holiday season, I hope other members of our community will join me in supporting these or other nonprofits with their end-of-year gifts."
Grant Awardees – Complete List
A Gift of Time
Ladders for Leaders
The Caring Place
AGE of Central Texas
Habitat for Humanity WilCo
The Palace Theatre
Boys & Girls Club East WilCo
ROCK, Ride on Center for Kids
The Samaritan Center
CASA Williamson County
Senior Access
The Sandbox at Madeline's Place
Feeding the 5,000 - HELC
Senior University
WilCo Child Advocacy Center
The TAAOLF 2022 Annual Grant Cycle provided individual grants for programs that do one or more of the following:
Give underserved children and youth more opportunities to grow and learn;
Foster a spirit of entrepreneurship with youth and young adults in underserved areas; and/or
Provide independence and dignity to seniors living at home.
For information about the nonprofits listed above or The Anna+Anton Olson Legacy Fund, visit www.chisholm-trail.org/taaolf.  For information regarding strategic giving through a Donor Advised Fund (DAFs) or Donor Advised Fund with Grant Application Process (DAF-GAP), visit Chisholm Trial Communities Foundation at www.chisholm-trail.org/daf.
###
About Chisholm Trail Communities Foundation: CTCF was founded in Georgetown, Texas, in 1996.  The mission of Chisholm Trail Communities Foundation is to bridge donors to nonprofits with effective solutions to meet real community needs in Williamson County.  If you would like more information about Chisholm Trail Communities Foundation, please contact Tom Faragher at (512) 863-4186 or tomf@chisholm-trail.org.