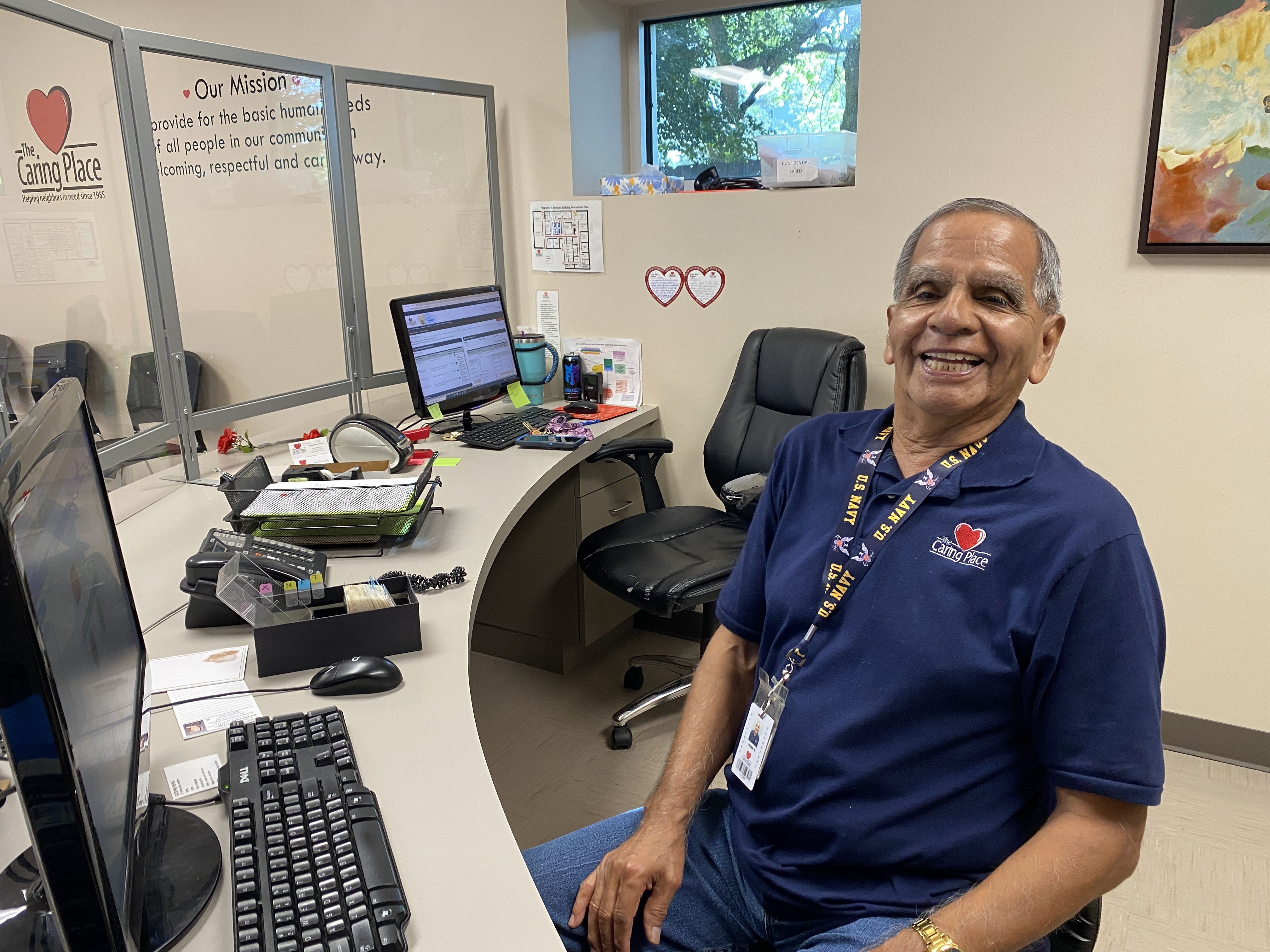 The Caring Place now offers an online portal for neighbors in crisis to begin the enrollment process for financial assistance. This new link offers neighbors the opportunity to confidentially fill out paperwork, upload documents and begin the enrollment process when their schedule permits. The link can be found at caringplacetx.org/gethelp and it is also posted outside of the Programs & Services building at 2001 Railroad Avenue in Georgetown, Texas. Neighbors utilizing this link must reside within The Caring Place service area.
Programs and Services Director Erin Becnel shares, "We are happy to announce the addition of this online portal at The Caring Place. This option will offer more access for financial assistance to neighbors in our community. It's important to us that people who need us have a way to request help, even if they work during the hours we are open. Now the process can begin anytime."
Financial assistance is available to neighbors in crisis in The Caring Place service area. Assistance may include help with a utility bill, rent or mortgage assistance, some types of medical bills or transportation assistance. Identification and proof of crisis are required and can be uploaded securely to The Caring Place's portal. You can find a full list of documents you may need to upload or bring at caringplacetx.org/gethelp. People who need assistance with food may not apply from this portal; they will need to come in person to receive their Food Pantry card and shop in the Food Pantry.
As the holidays are upon us, The Caring Place would like to remind the community of the resources available during an often budget-stretched time of year.
The Caring Place Food Pantry at 2000 Railroad Avenue will be open Mon, Tues, Wed, Fri, 9 AM - 4 PM. The Food Pantry is closed on Thursdays to conduct remote food distribution. At this time, households may visit the Food Pantry once a month. Food Pantry participants should check in at the Food Pantry's entrance at 2000 Railroad Avenue to receive food.  If you do not have an updated Food Pantry card, please visit the Programs & Services porch entrance at 2001 Railroad Avenue to enroll in the program or update your card. 
Programs & Services at 2001 Railroad Avenue is open Mon-Fri, 9 AM - 4 PM. Financial Assistance for those in The Caring Place service area includes rent, mortgage, utilities, transportation (including gas), emergency dental, and some prescription assistance with verifiable proof of crisis. You can find additional information using the Get Help icon on The Caring Place website or at caringplacetx.org/gethelp. 
Thrift Store Hours at The Caring Place include:
The Shops at The Caring Place Thrift Store at 2000 Railroad Avenue:  Mon-Sat, 10 AM - 4 PM.
Second Helping Thrift Store at 3700 Williams Drive: Tues-Sat, 10 AM - 4 PM.
ABOUT THE CARING PLACE
Since 1985, The Caring Place has provided for the basic human needs of all people in our community in a welcoming, respectful and caring way.  The Caring Place is a community-based, community-supported, and community-serving organization located in Georgetown, Texas. The Caring Place service area includes Georgetown, Andice, Bartlett, Florence, Granger, Jarrell, Jonah, Schwertner, Walburg, Weir, and the portion of Hutto that lies within GISD. Learn more at caringplacetx.org.
###