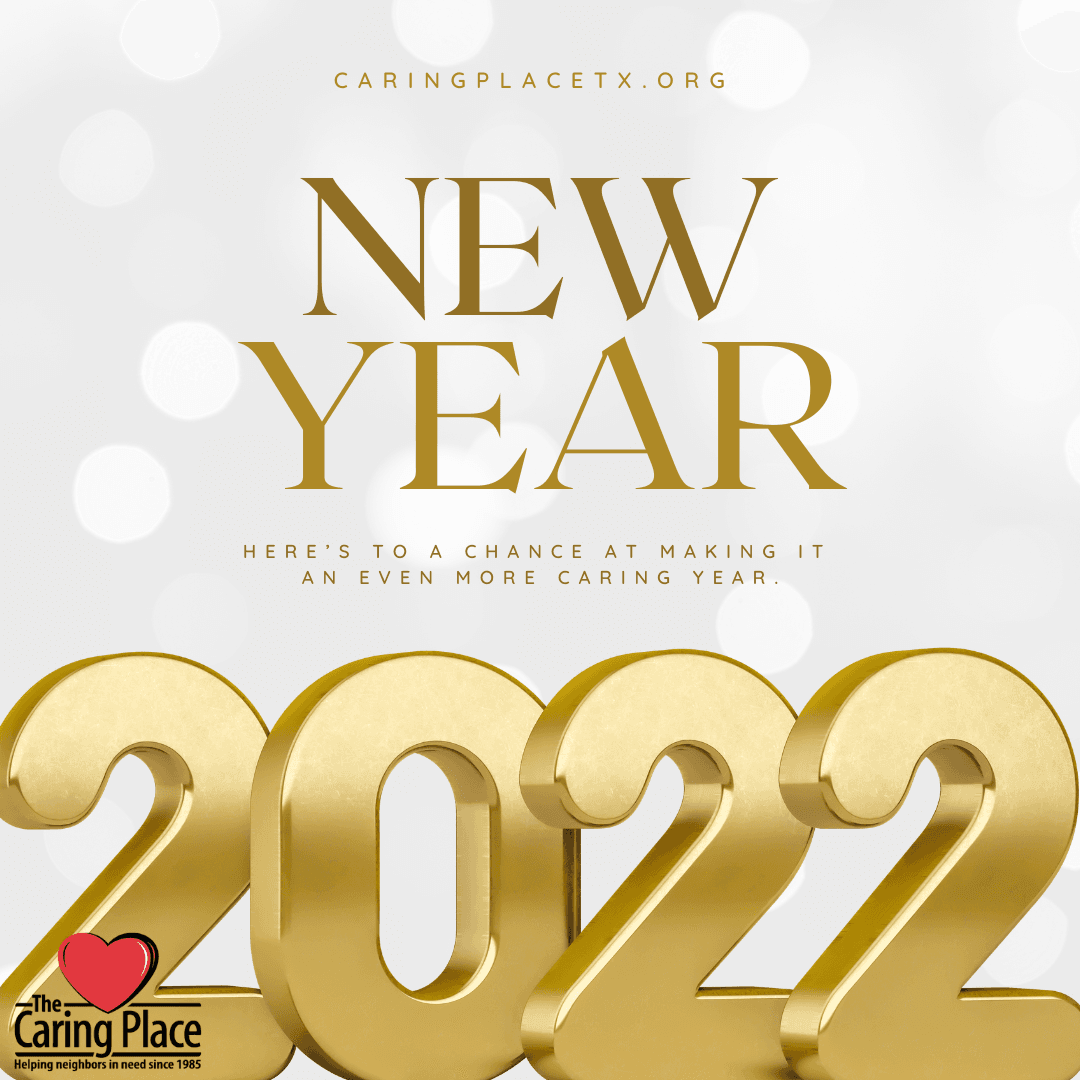 Thanks to YOU, 2021 was full of care! Your unwavering support reminds us every day what makes this community. You care about your neighbors, and you know each circumstance and person is different and deserves compassion and respect. You also have understood and exhibited such patience as we have navigated many challenges and changes in the past 2 years. Our mission has always been our priority, and we are excitedly moving toward expanding that care in 2022. We thank you for being part of our mission here at The Caring Place.
A few reminders as we begin the new year:
Stores: Our stores are closed January 1st. (Happy New Year!)
Food Pantry: CLOSED JANUARY 3-7 so that we can reorganize and finish development of our new Food Pantry process. Look for new expanded Food Pantry hours to be announced during that week, with new hours expected to begin on January 10th. (This Food Pantry closure does not include stores, Donations, Programs & Services or Fresh Food for Families.)
Fresh Food for Families: In the drive through on Monday, January 3rd from 9am-10am. Fresh Food for Families will remain in the 2000 Railroad Avenue drive through the 1st, 3rd and 5th Monday of the month from 9am-10am.
Stay tuned for additional announcements in 2022!
Would you like to be on our newsletter list so you don't miss announcements? Visit our website to sign up: https://caringplacetx.org/newsletter