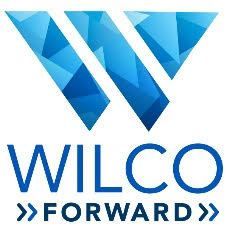 The Williamson County Wilco Forward Phase III grant program which provides rent and utility assistance to residents impacted by COVID-19 that are in need through December has an impending deadline.  In The Caring Place's effort to adequately process eligible applications before the deadline, the organization will stop accepting applications for assistance utilizing these funds specifically on Friday, December 11th.
From The Caring Place:  In our best effort to adequately process eligible applications for Wilco Forward funds by Williamson County's December 30th deadline, The Caring Place will cease accepting phone requests for assistance utilizing these funds on Friday, December 11.  Any calls requesting assistance must be made by 4PM on 12/11/20 to be considered for assistance through Wilco Forward funds.  Per Wilco Forward guidelines, no assistance for January rental payments will be provided.
For those applicants meeting this deadline, all requested and required paperwork must be received by The Caring Place (via email, fax or drop box) no later than 4PM on Friday, December 18.  Any documents received thereafter will not be eligible for Wilco Forward funds. No exceptions to these dates will be considered.
Please note, eligible callers requesting assistance beyond the above listed date may be considered for The Caring Place's funds based on the organization's guidelines.  Additional communication will be relayed if Williamson County makes changes to the current deadline for Wilco Forward assistance.
Neighbors needing assistance should call 512-943-0709 and leave a message with their contact information and assistance request.  The Caring Place service area includes Georgetown, Andice, Bartlett, Jarrell, Florence, Granger, Jonah, Schwertner, Walburg, Weir and the portion of Hutto that lies within GISD.  For more information and to learn about other programs, please visit caringplacetx.org/covid19.  You may also call 512-943-0700 with general questions.
ABOUT THE CARING PLACE
Since 1985, The Caring Place has provided for the basic human needs of all people in our community in a welcoming, respectful and caring way.  The Caring Place is a community-based and community-supported organization.  For more information on The Caring Place, visit www.caringplacetx.org.  
###