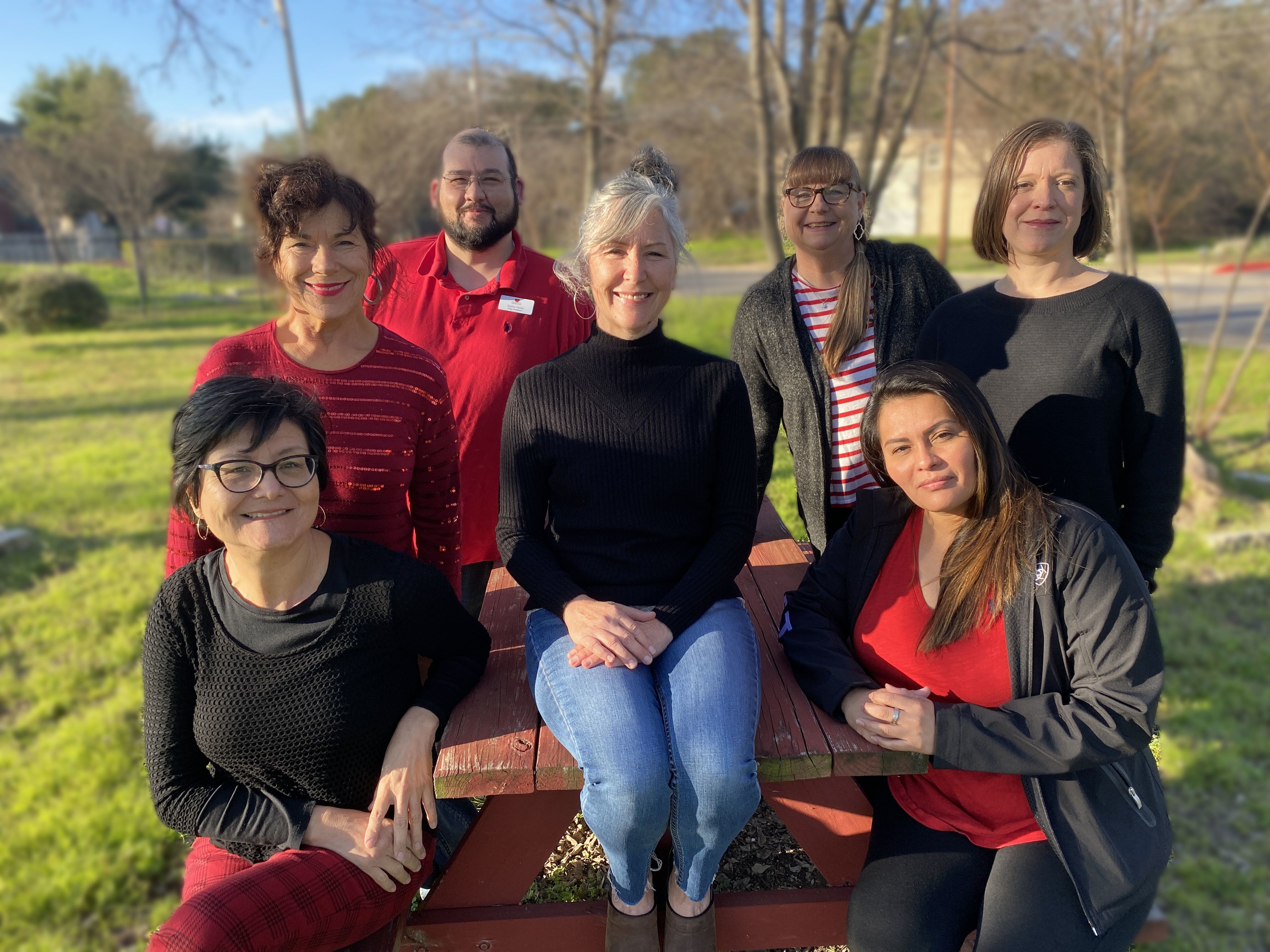 The Caring Place is pleased to announce it was voted by its community as the Best Place to Give/Volunteer in Georgetown for the 10th consecutive year!  This honor comes just in time for this community-based and community-supported organization to encourage local philanthropy on Giving Tuesday.
Executive Director Ginna O'Connor shares, "The Caring Place was recently voted as the Best Place to Volunteer/Give for the 10th consecutive year.  This speaks volumes about how our community supports the work of The Caring Place.  We hope our supporters will remember this as they make holiday donations this year, too.  Our annual fundraiser, Deep in the Heart of Caring and shopping event, Sweets, Treats & Trees were canceled leaving us to rely on monetary donations to make up that loss."  This loss in fundraising events leaves The Caring Place encouraging its supporters to participate in online fundraising opportunities like Giving Tuesday.
What is Giving Tuesday?  According to GivingTuesday.org, "Giving Tuesday was created in 2012 as a simple idea: a day that encourages people to do good. Over the past seven years, it has grown into a global movement that inspires hundreds of millions of people to give, collaborate, and celebrate generosity."
There's no better time to show your appreciation for non-profits that work to lift the community up.  In the case of The Caring Place, it is tasked with providing a safety net to those in financial crisis, including families most impacted by COVID-19.  The Caring Place provides food and financial assistance for rent, mortgage, utilities, transportation, emergency dental and prescriptions.  If you'd like to keep this mission strong as it provides relief in your community, please make a donation at caringplacetx.org/spiritofcaring.  You may also send checks to The Caring Place,  PO Box 1215, Georgetown, Texas, 78627.  Note "Spirit" in the memo.  
By joining the Spirit of Caring campaign, you are joining a group of like-minded individuals who are inspired to give in their community.  This giving campaign ends on Giving Tuesday, December 1st.  
Information on current programs and services offered by The Caring Place, can be found at caringplacetx.org/covid19.
ABOUT THE CARING PLACE
Since 1985, The Caring Place has provided for the basic human needs of all people in our community in a welcoming, respectful and caring way.  The Caring Place is a community-based and community-supported organization.  For more information on The Caring Place, visit www.caringplacetx.org.