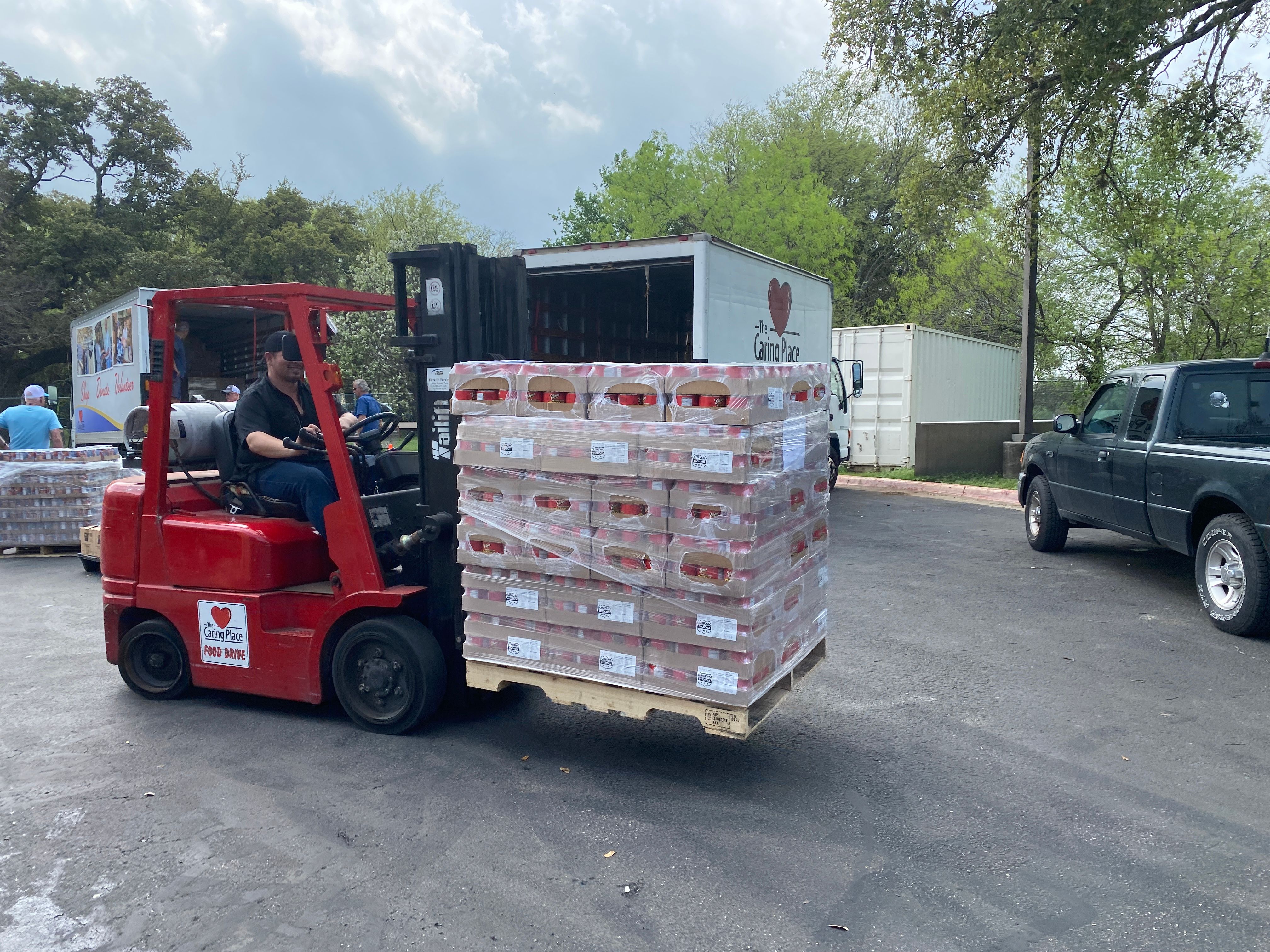 On the night of Wednesday July 29th, The Caring Place experienced a break-in.  The fence protecting the property was damaged along with the non-profit organization's forklift.  The full extent of the damage is not known at this time.
The Mission of The Caring Place is to provide for the basic human needs of all people in our community in a welcoming, respectful and caring way.   Executive Director, Ginna O'Connor shares, "That someone would break in, steal or destroy property and try to hinder our ability to help our neighbors is truly disheartening.  We want to remind our community to call 911 if they witness any suspicious activity happening after hours at The Caring Place.  Our already well-worn, now disabled forklift, is a critically important  piece of equipment that enables us to handle and distribute thousands of pounds of food every week.  We need our tools to last for years, so we ask our community to not only be watchful, but also to inform others about our Mission.  Hurting our property and equipment further challenges and distracts from how we help our neighbors in need, especially during this critical time."
What does the single forklift do at The Caring Place?
Transports upwards of 2,000 pounds of food daily through the warehouse while staff work to package it for the Drive Through Food Pantry
Rearranges 50 pallets each day as staff create assembly lines to most efficiently package food
Unloads the truck 3 to 4 times per week with the arrival of food we purchase from the Central Texas Food Bank
Ensures safety of 10 staff in lifting heavy items
O'Connor further shares, "We are sharing information about what this single piece of equipment does, so the public understands the impact of malicious actions at our nonprofit.  Many people are struggling in our community and all we want to do is continue helping them."
Information on programs and services offered by The Caring Place, can be found at www.caringplacetx.org/covid19.
ABOUT THE CARING PLACE
Since 1985, The Caring Place has provided for the basic human needs of all people in our community in a welcoming, respectful and caring way.  The Caring Place is a community-based and community-supported organization.  For more information on The Caring Place, visit www.caringplacetx.org.