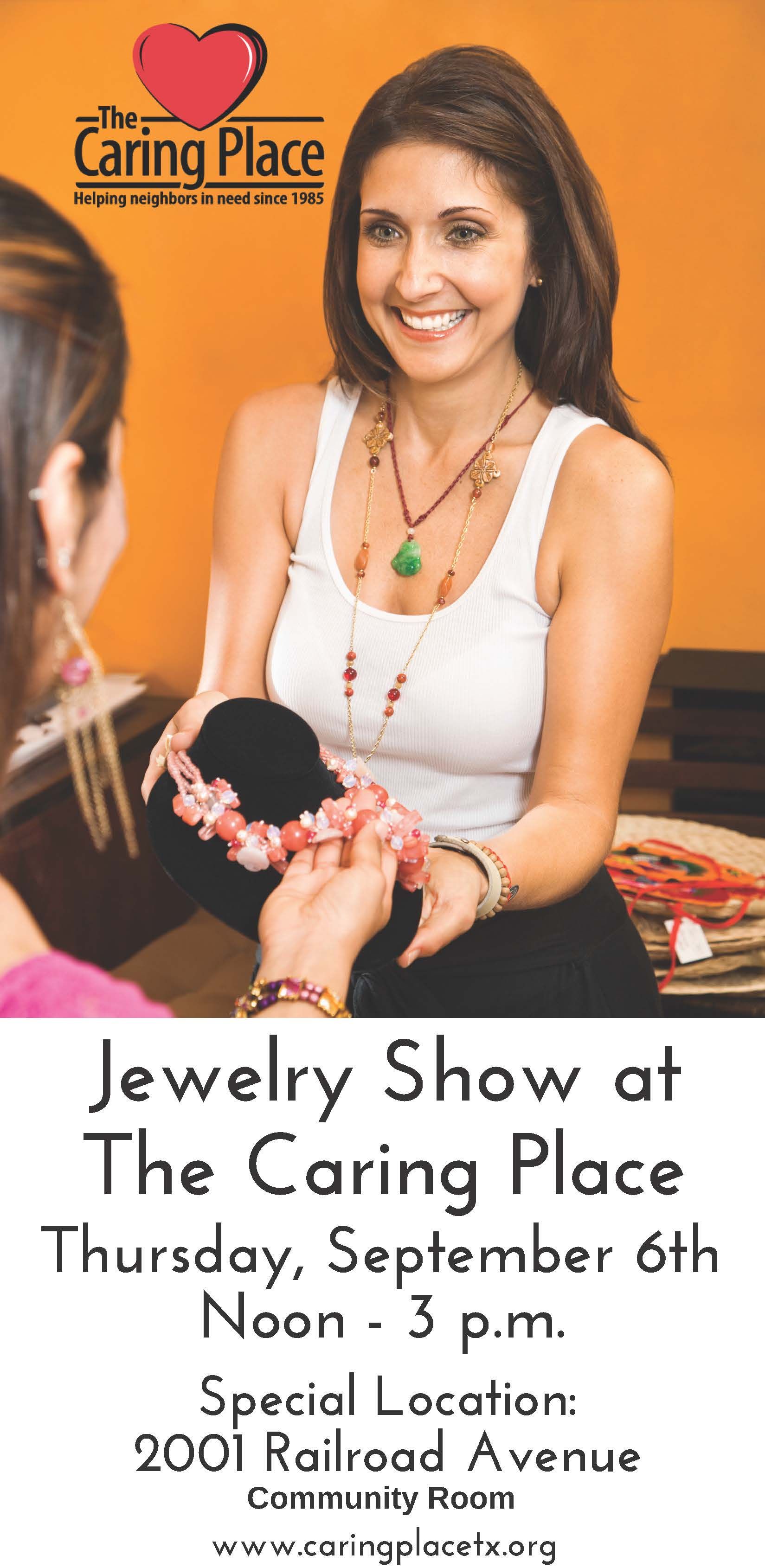 Georgetown, TX, August 29, 2018 On Thursday, September 6th from Noon to 3pm, The Caring Place is hosting a Fall Jewelry Show at 2001 Railroad Avenue in the Community Room. 
Why is jewelry from The Caring Place meaningful?  "Yes, you are likely going to get something beautiful at a great price, but there's a bigger picture here," says Store Director Ann Lind.  "When you purchase items from The Shops at The Caring Place or Second Helping, you are supporting the mission to help neighbors in need."  Lind adds, "At our Jewelry Shows we are able to sell wonderful pieces that our community donates to us.  Our volunteers handpick a large assortment of costume and fine jewelry to sell at our Jewelry Shows."
The Jewelry Show may only be on September 6th, but you can find many wonderful pieces or other gift items at The Shops at The Caring Place at 2000 Railroad Avenue in Georgetown.  It's open Monday-Saturday from 9:00 a.m. to 4:00 p.m and until 7:00 p.m. on Thursdays.  Second Helping is another store offering jewelry and other unique and collectible items.  They are open Monday-Saturday from 10 a.m. to 4:00 pm. 
ABOUT THE CARING PLACE
Since 1985, The Caring Place has provided basic human services for families in financial crisis in Georgetown and northern Williamson County.  Through two thrift shops, The Shops at The Caring Place and Second Helping, both in Georgetown, the organization is able to pay for the operating expenses to serve a growing community in need.  All monetary and food donations benefit neighbors needing food, utility, rent, transportation or medical assistance.  The Caring Place is a community-based, community-supported organization, working to improve the quality of life for every client.  For more information on The Caring Place visit www.caringplacetx.org. 
###