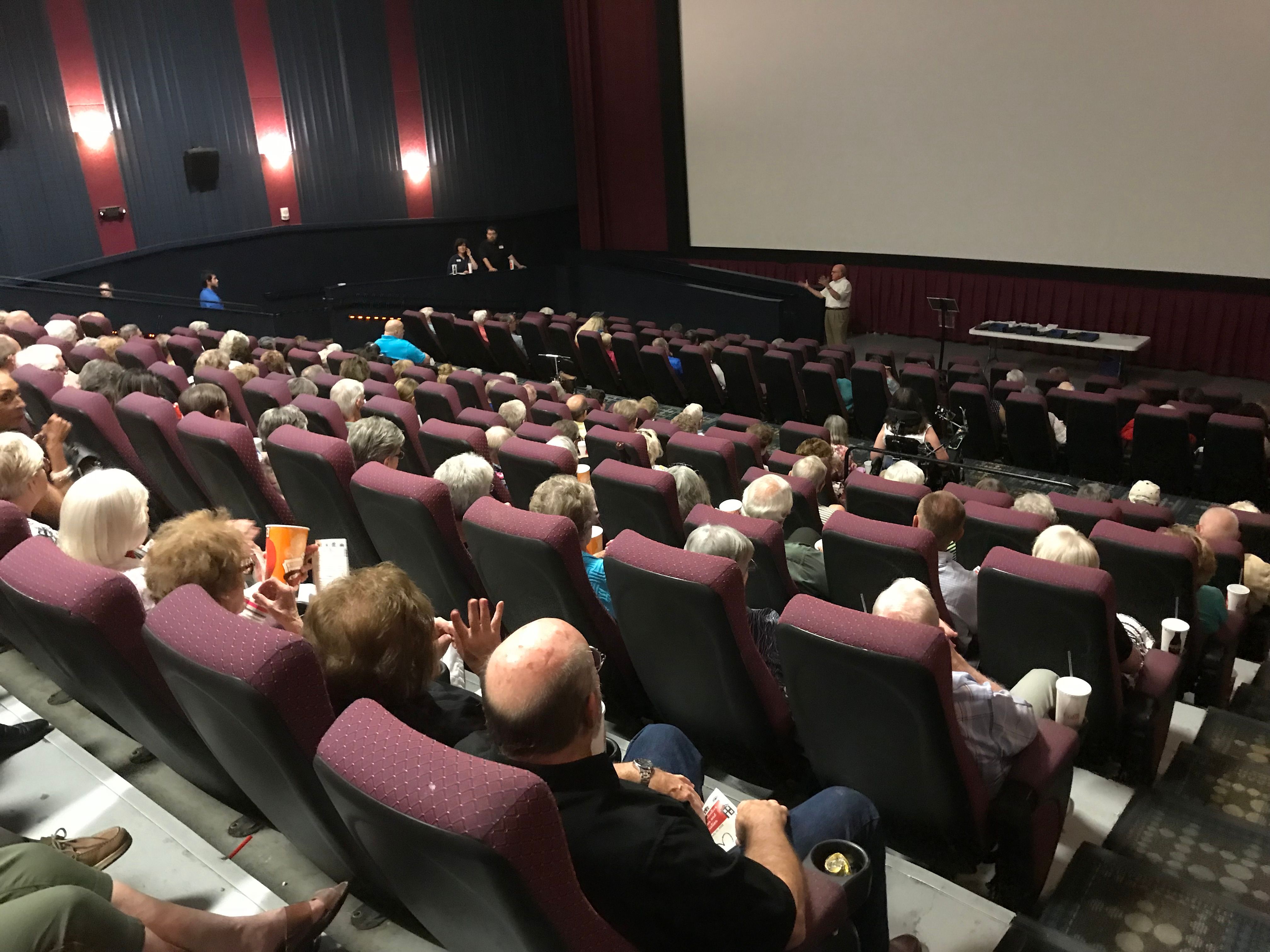 Georgetown, TX, August 22, 2018 The Caring Place in Georgetown held a special event for its volunteers on Sunday, July 22, 2018, at the City Lights Theater in Georgetown. The crowd of nearly 300 volunteers and their guests were treated to the new movie release: Mamma Mia! Here We Go Again.  Snacks and award presentation preceded the movie.
Awards were given in two categories to the following volunteers:
The Doris Krohmer Memorial Service Award
Doris Krohmer was a visionary volunteer leader who demonstrated empathy and compassion. This award recognizes a volunteer who consistently exceeds expectations and embodies the spirit of this dedicated and giving person. Award Winners: Gerry Carolan, Bill Freitag, Ken Stelzer, Sharron Williams
The Caring Heart Award
The Caring Heart Award recognizes demonstrated excellence that exceeded a client's, customer's or peer's expectations. Award Winners: Dwight and Carol Brinkmann, Isaac Lopez, Gabrielle Madison, and Cathy Slobod
In 2017, 467 volunteers gave over 80,000 hours of time to The Caring Place.  "Our volunteers are the heart of the organization.  This annual event allows us to celebrate the people that support the mission of The Caring Place every day.  We couldn't do the work we do without them." says Executive Director, Ginna O'Connor.
ABOUT THE CARING PLACE
Since 1985, The Caring Place has provided basic human services for families in financial crisis in Georgetown and northern Williamson County.  Through two thrift shops, The Shops at The Caring Place and Second Helping, both in Georgetown, the organization is able to pay for the operating expenses to serve a growing community in need.  All monetary and food donations benefit neighbors needing food, utility, rent, transportation or medical assistance.  The Caring Place is a community-based, community-supported organization, working to improve the quality of life for every client.  For more information on The Caring Place visit www.caringplacetx.org. 
###