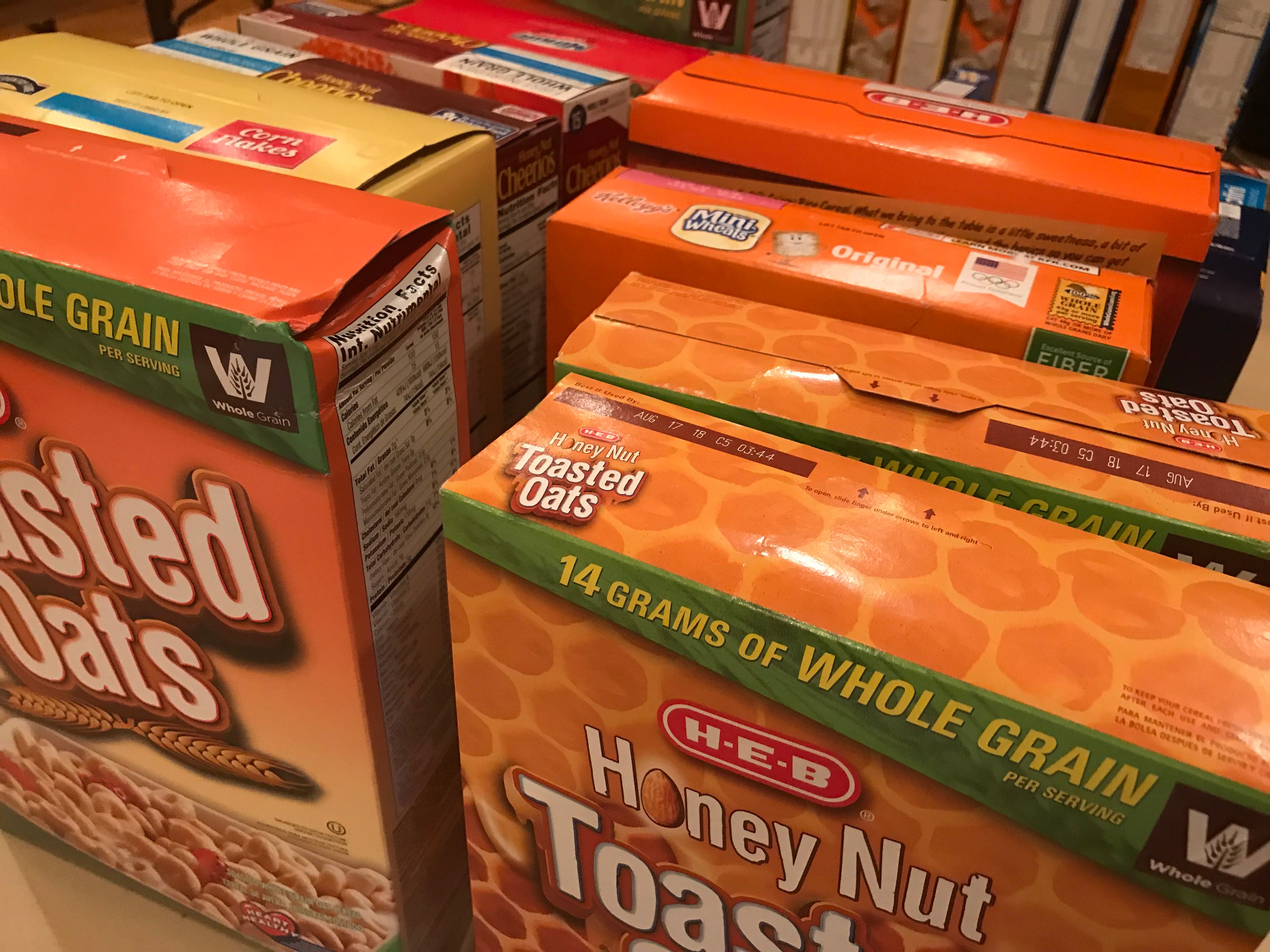 Georgetown, TX, August 7, 2018 The Caring Place would like to put out a plea that due to high summer demand, the Food Pantry has a great need for nonperishables at this time.
Director of Food Programs & Facilities, David Earl, shares, "This is the lowest our inventory has been in quite a while.  As soon as I pick up a barrel from a local Food Drive, items are flying off the shelves the next day.  These local food drives are keeping us moving though.  Without them, our neighbors in need wouldn't have necessities for their families."  Earl adds, "Summer is always challenging, but this summer especially has hit the Food Pantry hard, and we find that the trend continues through the holidays."
"Keeping The Caring Place Food Pantry stocked is always a priority for us," say Executive Director Ginna O'Connor.  "The Caring Place provides 10-days worth of food each month to families and that is often how families in our community are able to stretch their paychecks.  School is starting and electricity bills are rising.  Sometimes these added expenses in the fall are the catalyst for a financial crisis.  As a non-profit organization helping those with basic needs, we find that maintaining our Food Pantry is the most resourceful way for us to help those in need.  When our pantry shelves become bare, it very clearly tells us there is a crisis in the community."
"July was the 2nd busiest month in 2018 for our Food Pantry so far," according to David Earl.  "The busiest was in January, but it doesn't hit us quite as hard then, simply because we are coming out of the 'Hunger Free Holidays Food Drive', our biggest Food Drive of the year.  In 2017, we saw 722 families in July, and this year we saw 804 families in July.  That averages to over 38 families a day coming through our Food Pantry during the days we were open this past July.  That's a lot of people, especially when you consider a "family" can be one to eight people.  To give you an understanding of how much food that is, we distributed almost 80,000 pounds of food in July, yet we only took in just over 10,000.  As you can see, that's a huge difference."
O'Connor adds, "This is a wonderful time to help The Caring Place Food Pantry.  We always appreciate the incredible community support we receive, but with numbers like these, you can see why we are asking the community for extra food this month.  Our community has a great need."
If you'd like more information on Food Drives, contact David Earl at 512-943-0710 or dearl@caringplacetx.org.  The Caring Place lends blue barrels for community events and food drives in order for organizations to easily collect nonperishables.  You may also donate food items in the Donations drive through at 2000 Railroad Avenue.  The drive through is located at the back of the building and is open Monday through Saturday, 9:00 a.m. – 4:00 p.m.
ABOUT THE CARING PLACE
Since 1985, The Caring Place has provided basic human services for families in financial crisis in Georgetown and northern Williamson County.  Through two thrift shops, The Shops at The Caring Place and Second Helping, both in Georgetown, the organization is able to pay for the operating expenses to serve a growing community in need.  All monetary and food donations benefit neighbors needing food, utility, rent, transportation or medical assistance.  The Caring Place is a community-based, community-supported organization, working to improve the quality of life for every client.  For more information on The Caring Place visit www.caringplacetx.org. 
###