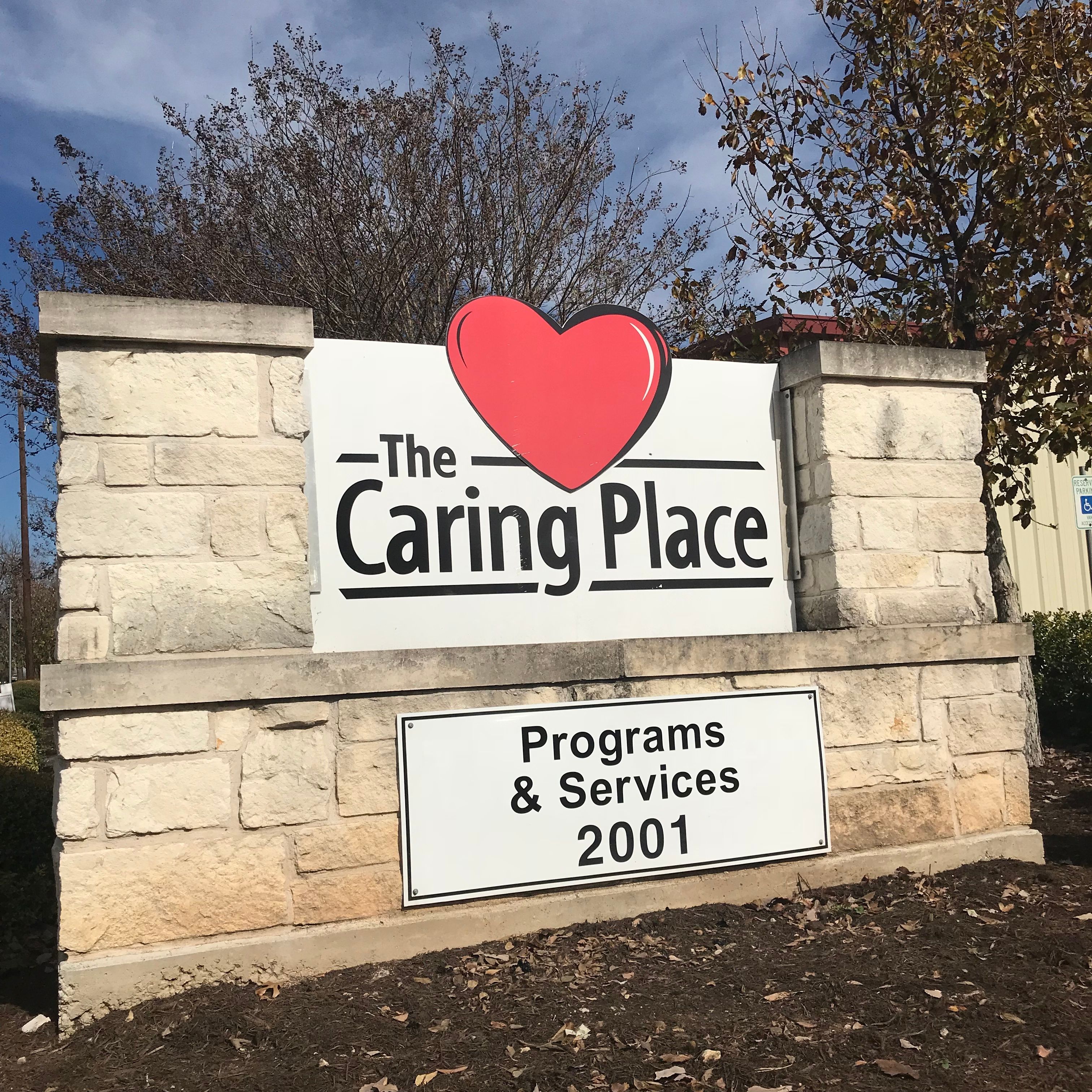 The Caring Place, a local nonprofit organization providing assistance with basic human needs to families in crisis, will open the doors across the street at 2001 Railroad Avenue for its Programs & Services Department. Earlier this year the organization announced the plans to move, which will be complete and open to the public on December 11th, 2017.
The Programs and Services Department, formerly known as Client Services, handles The Caring Place's growing number of community members requesting basic needs in the greater Georgetown area. Assistance may include rent, utility or transportation assistance and food for those that qualify. "The newly remodeled location offers those requesting assistance a more private setting. We know it's not easy to ask for help; we want our neighbors to know we are there for them and to feel like The Caring Place is a welcoming space." says Client Services Director Erin Becnel.
Executive Director Ginna O'Connor says, "Our Food Pantry will continue to operate at 2000 Railroad Avenue. The ability to operate the Food Pantry in a separate location will increase privacy for our clients. We also plan to make some improvements to the Food Pantry and The Shops at The Caring Place to better utilize our space."
Dr. Stephen Benold, The Caring Place Board President says, "We are pleased to provide much needed space by relocating Programs and Services across the street. This wonderful new space would not be possible without the incredible support we have from this community."
Since 2013, The Caring Place has experienced a significant and steady increase in demand for the services it provides, and each year that number keeps growing. "Through the months of August through November, The Caring Place Food Pantry has served more individuals than ever recorded before, and we expect that trend to continue,'" says Food Programs and Facilities Director David Earl.
The Programs and Services Department of The Caring Place located at 2001 Railroad Avenue will be open Monday through Friday from 8:30am-4pm. The Food Pantry at 2000 Railroad Avenue will be open from 9am-4pm. Both locations stay open until 6pm on Thursdays. Individuals can call The Caring Place at 512-943-0700 for questions about programs and services offered.
ABOUT THE CARING PLACE
Since 1985, The Caring Place has provided basic human services for families in financial crisis in Georgetown and northern Williamson County. Through two thrift shops, The Shops at The Caring Place and Second Helping, both in Georgetown, the organization is able to pay for the operating expenses to serve a growing community in need. All monetary and food donations benefit neighbors needing food, utility, rent, transportation or medical assistance. The Caring Place is a community-based, community-supported organization, working to improve the quality of life for every client. For more information on The Caring Place visit www.caringplacetx.org.
###