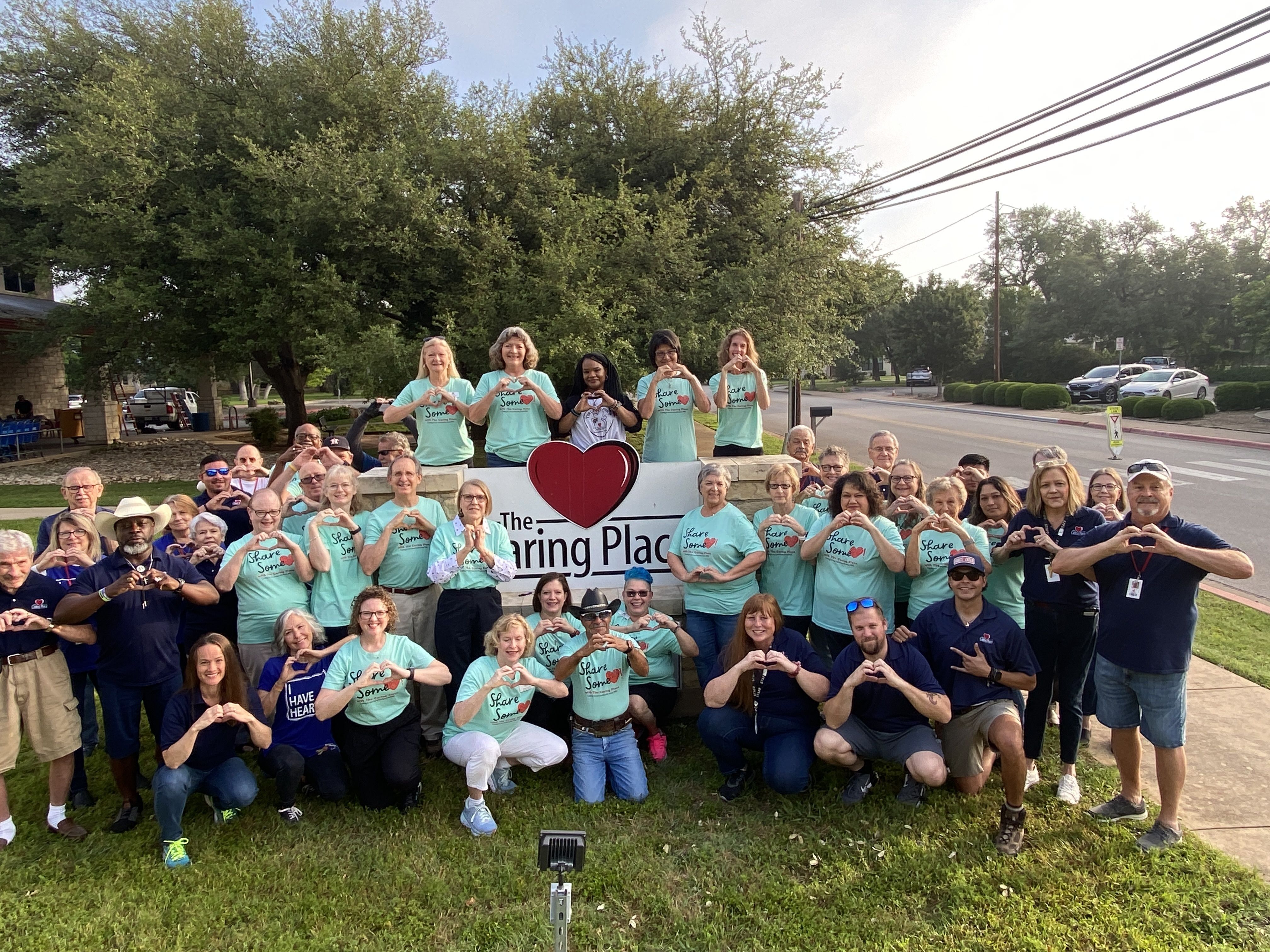 You are who you surround yourself with. I know that's such a cliche quote, but it's true.
-Selena Gomez

I recently was thinking about my workplace and how, over the last six years, it has shaped who I am. You can't help but be influenced by the people you spend 40 waking hours with each week. As you dive into problem-solving, event planning, current events, water-cooler conversations, project management and team tasks, there is no shortage of "wisdom" that flows during the work day. From how to care for a fern to how to end poverty in America. Do I agree with every nugget I hear? No. However, I am impressed with the higher-level thinking our mission and values require. We have to think about how we can best serve our community with the resources we have. What do those in crisis need most? How can we provide care in an inclusive and non-judgemental way? Are there things we can do to reasonably provide better access to resources? We are also required to live TCP values as we explore carrying out these ideas, and it would be difficult to work here if we didn't.
The mission of The Caring Place is to provide for the basic human needs of all people in our community in a welcoming, respectful and caring way. Our "I am CARING" values include Integrity, Caring, Accountable, Inclusive, Neighborly, and Grateful.
These words create the commonality we all share. We agree to treat each other and our community in a welcoming, respectful and caring way. I am thankful this sets a bar for us…for me. As I navigate this world full of turmoil, differing opinions and too much hate, I know exactly who I want to be within it all. I don't carry it out perfectly as most probably don't, but the familiar words of our mission always feel like home and a solid place to start. If I am looking for folks to network with, work amongst, work for, befriend or lead, I am searching for these values to give me that common thread. If I am deciphering who I want to stand behind, beside or support in some way, these words resonate with me. I know who I want to surround myself with because I know who I want to be. I want to be someone who knows our words matter, our actions matter and our values matter because they do to me. I want to be someone who tries to help others and wants my mark on this world to be one of kindness and care. In a reference to my daughters' life experiences, "A Girl Scout always leaves a place better than she found it." That motto sounds pretty good to me.
I am unsure who initially said "You are who you surround yourself with" but I have a household full of girls in Selena Gomez's target audience, so of course her quote is the one that popped up and stuck with me. It is a true statement. I remember a time when I was not in a values-driven space of people. It felt like chaos. It felt like hate had a place at the dinner table. It felt like only certain people mattered. It felt like the bully was rewarded. The longer I spend formulating thoughts and opinions while also working at The Caring Place, I learn how important creating your guiding values is. At The Caring Place, those values help to build community, expand positive relationships and work toward the greater good in my community.
But what about you? What are your values? What are you trying to achieve in your community? How are you contributing to the greater good? I hope you have answers. I hope you know who you are and who you want to be. I hope you have the opportunity to surround yourself with the people who get you there. If you don't, I have a website for you: caringplacetx.org/GETINVOLVED.
Note: Thank you to my co-workers for being part of this caring workplace cohort! Seriously…a special place.