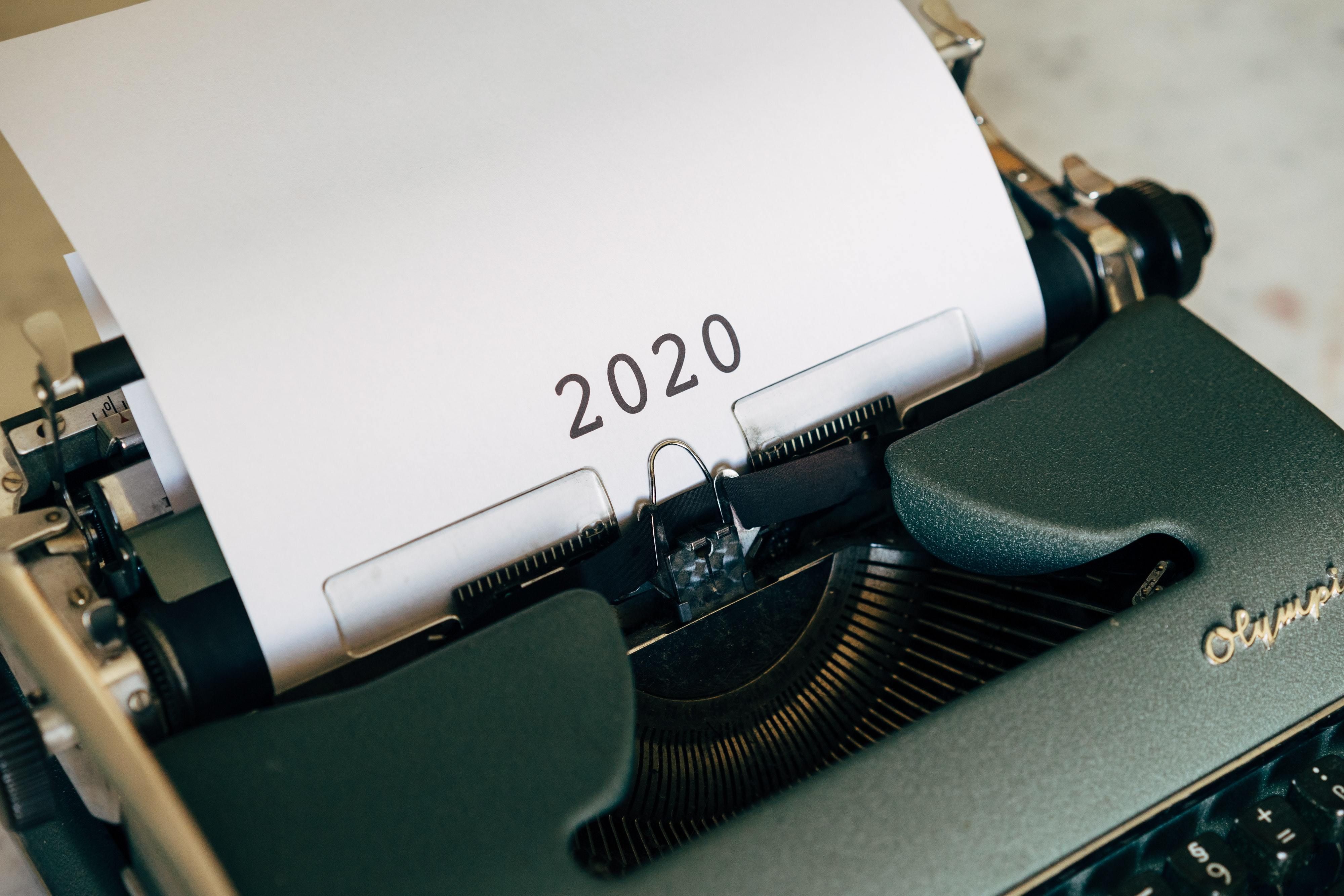 I think we can all agree, 2020 has been an imperfect year.
When a new year begins, we see it as brimming with hope and possibilities. 2020 started like that for me. How could it not? 2020 was a nice round, even number. It looked good on paper, it rolled off the tongue with ease, and I was confident that I would date documents correctly in January of 2020. In fact, I think I did. (Goal accomplished!) I had other goals too, as I am sure we all did at the start of the year. Professionally and personally there is always a list of things we hope to accomplish. 
2020 was also a year, in name, that felt like it came out of a spectacular sci-fi novel where cars are hovering and people are living on Mars. Chances are we all read a book growing up where 2020 was the far off time period selected for the book's setting. So as 2020 began, and we weren't commuting across the planet at light speed to pick up groceries, I thought the year would be uneventful, and I could check off some of those boxes on my so-called achievement list.
Instead, what 2020 slowly revealed was a worldwide pandemic. A pandemic that unraveled the fabric of our communities. This alone was sci-fi level reading material for that sci-fi novel I thought I would not experience in 2020.
If you've ever read my blogs at The Caring Place before, you probably know I am a glass half full kind of person. Actually, scratch that, I am a glass full kind of person. As my science loving teen tells me, "There's air in that glass, Mom!" (I even got her a shirt that says that!) And there is air in that glass. And there is love and kindness all around us, too. Pandemic or not, in this moment, I feel full.
I should back up a little. I'll back up into that imperfect year of 2020. The thing about imperfections is, they get our attention. Sometimes an imperfection is kind of perfect. Like a 7 year old's toothless grin is perfect even though they have no front teeth. And other times imperfections bring us to a grinding halt, like the missing linchpin. The imperfection of 2020 was kind of like that second one. It was probably a culmination of things that brought on all the imperfection that 2020 was. Between a pandemic and an election year and all the complicated things that go along with that, we have seen social struggles, empty grocery shelves, injustices, unemployment, homelessness, fear, depression and death. Even on its best days, there was a grey cast over us, reminding us what was happening across the globe.
All this is a lot. It's a crisis I have not seen before in my lifetime, and it will be the one I know my kids will talk about as adults, as it has impacted our children in some of the most unusual ways. This crisis that I shall simply call 2020 overwhelms the mind and truly overwhelms my heart. But, what did it do, as imperfections do? It got our attention. And I want to tell you more bluntly, it got YOUR attention. You gave. You gave with so much abandon because you knew your neighbors needed you. You knew not everyone had food on the table and a place to rest at night. You knew bill deadlines were looming and entire industries were hit hard. You knew people that had never asked for help before were suddenly struggling. And you knew one of the biggest gifts we can give right now is to be a friend in this unknown plight. You are the reason my heart is full and why my glass is getting refilled. The fabric that was unraveling early in 2020 is surely slowing. There's light ahead which is pushing us to stitch our services, finances, volunteers and hope back together again. The fabric that holds this community together with basic needs assistance will continue to do so, and it will be because you cared.
One of my jobs at The Caring Place is to help write thoughtful thank you messages in a small amount of letter space. Sometimes they start to sound the same, but every single word is sincerely meant. 2020 is the year that I am struggling to find the words for a thank you letter for your amazing donations. I can't tell you how thankful your community is for your gifts in a half page or less. I can't. I am offering you instead, this longer, but quite imperfect and probably inadequate, thank you. This year I am a witness to your generosity and a conduit for the gratitude and relief our neighbors in need feel. It's a position I don't take lightly. From my imperfect heart to yours, thank you!