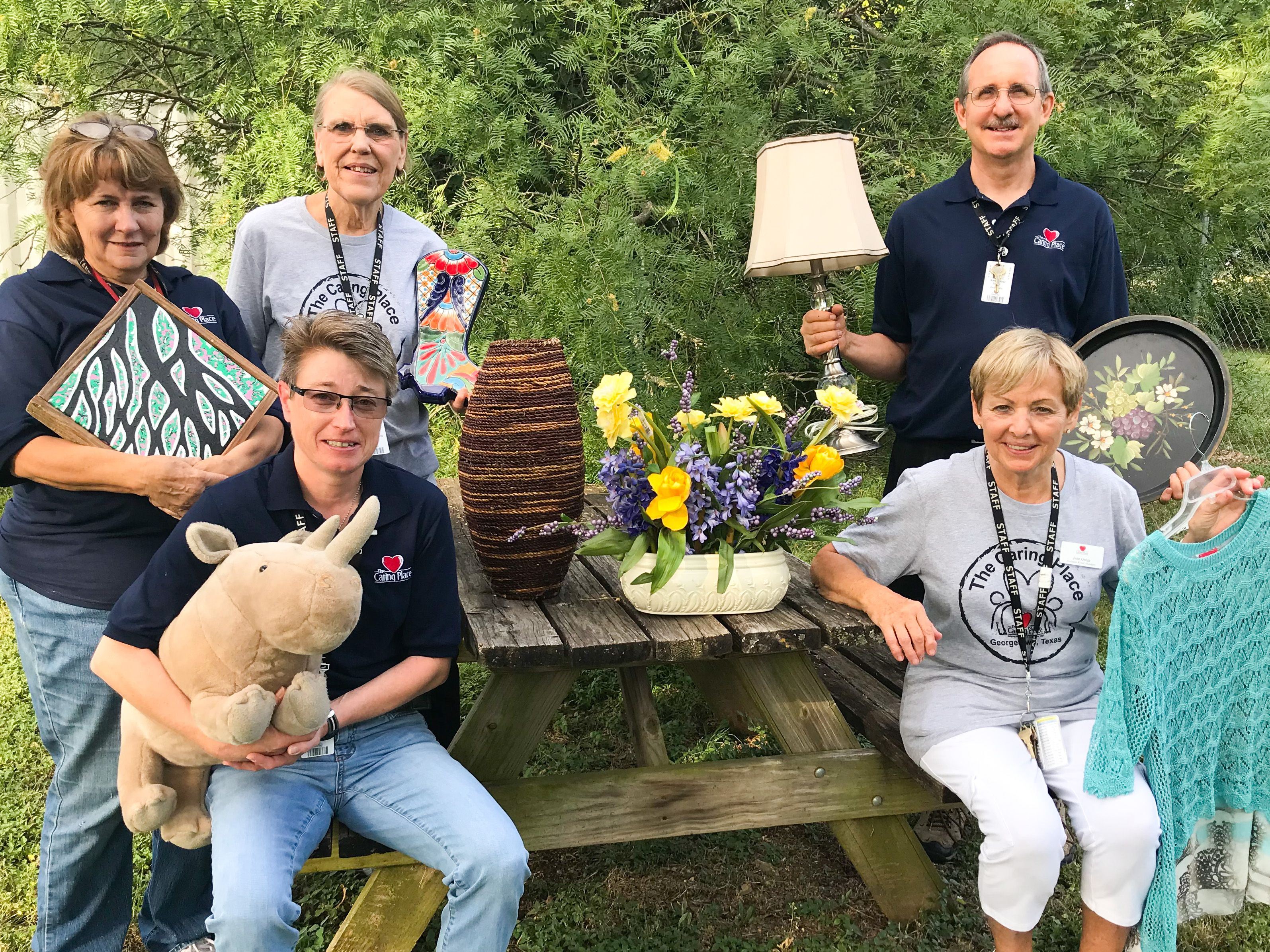 Limited Store and Donations Hours
FAQ – August 20, 2020
The Caring Place will scale up Donation days and Store hours as we are able, however there are several things driving those decisions right now.  We get asked about it a lot, so we thought we'd share with you the answers to some frequently asked questions which may reveal a little about why we do what we do!
What has The Caring Place been doing since March 17?
From March 17th through August 31st, 2020, The Caring Place has provided fresh and shelf stable food for anyone presenting with a need in our drive through 3-4 mornings a week.
In June we began offering financial assistance, reopened our main store, and started accepting donations on designated days.
In July we reopened our other store, Second Helping by appointment only.
In September we will make a modest expansion of our store hours.
How does that work impact the hours of Donation Days or the Stores?
Food distribution up to 4 times a week through the donation drive through gives us limited availability to accept donations in the drive through.
Depending on the needs, some or all of our staff are called on to assist with food packing and/or distribution, and staffing the store. Often staff aren't available to take Donations at other times.
Some staff have to travel to other sites on additional days during the month to distribute food further stretching our staff resources.  That's right, we are doing our best to serve our entire service area in communities that have less ability to travel to The Caring Place.
You don't have space to have more Donation days?  How can that be?
We have to make sure we have enough space in the warehouse for holding, sorting and packing food, in addition to receiving, holding and sorting donations.
Per CDC guidelines, we let the donations sit for 2 days as a safety precaution before beginning to process them.  The full carts take up most of the warehouse space.
Because all the carts may be used in the 4-hour donation drop off period, the carts from a donations drop off have to be sorted, emptied and priced before we can hold another drop off.  
This process can take more than 1-1/2 weeks to complete with our current staff and volunteers.
Don't you have other people that can do some of that extra stuff?
In March we asked our nearly 500 volunteers to stop working at The Caring Place so that we could help slow the spread of COVID-19.  
Our 29 staff, including our Donations Team in particular, has been critical in providing both food and support to our thrift stores. In the mornings, they assist with food distribution, and in the afternoons they help staff the stores.  Yes, they are a versatile group!
In June, we reopened Programs & Services, and The Shops at The Caring Place in a limited format stretching our staff resources as far as they would go without volunteers.
In July, we added cashier, pricing and merchandising volunteers which allowed us to re-open Second Helping.  
It remains critical that we minimize the extra people in our buildings to keep everyone safe and socially distanced while working, so this onboarding process of our established volunteers has been a careful one.  We also still have volunteers who wish to remain inactive volunteers at this time as a health precaution.  We fully support that choice as we all work to slow the spread of COVID-19 in our community.
Our priority is safely fulfilling our mission to provide for basic human needs, and we need to ensure that, as we scale up, everything that we've already committed to is safely established before we can add hours or days to donations or the thrift stores.  With each new change we realize how we can improve, and we strive to be flexible so that we can meet new challenges when necessary.  
We look forward to increasing our store and donations hours so that friends can support us in this way, but at the same time, there is a lot going on behind the scenes to keep us assisting people during a hard time for a lot of our neighbors.  We are so grateful to our community for your unwavering support.  Your patience as we navigate providing for neighbors in need through a pandemic has been especially noteworthy.  We are blessed to have your encouragement and support.