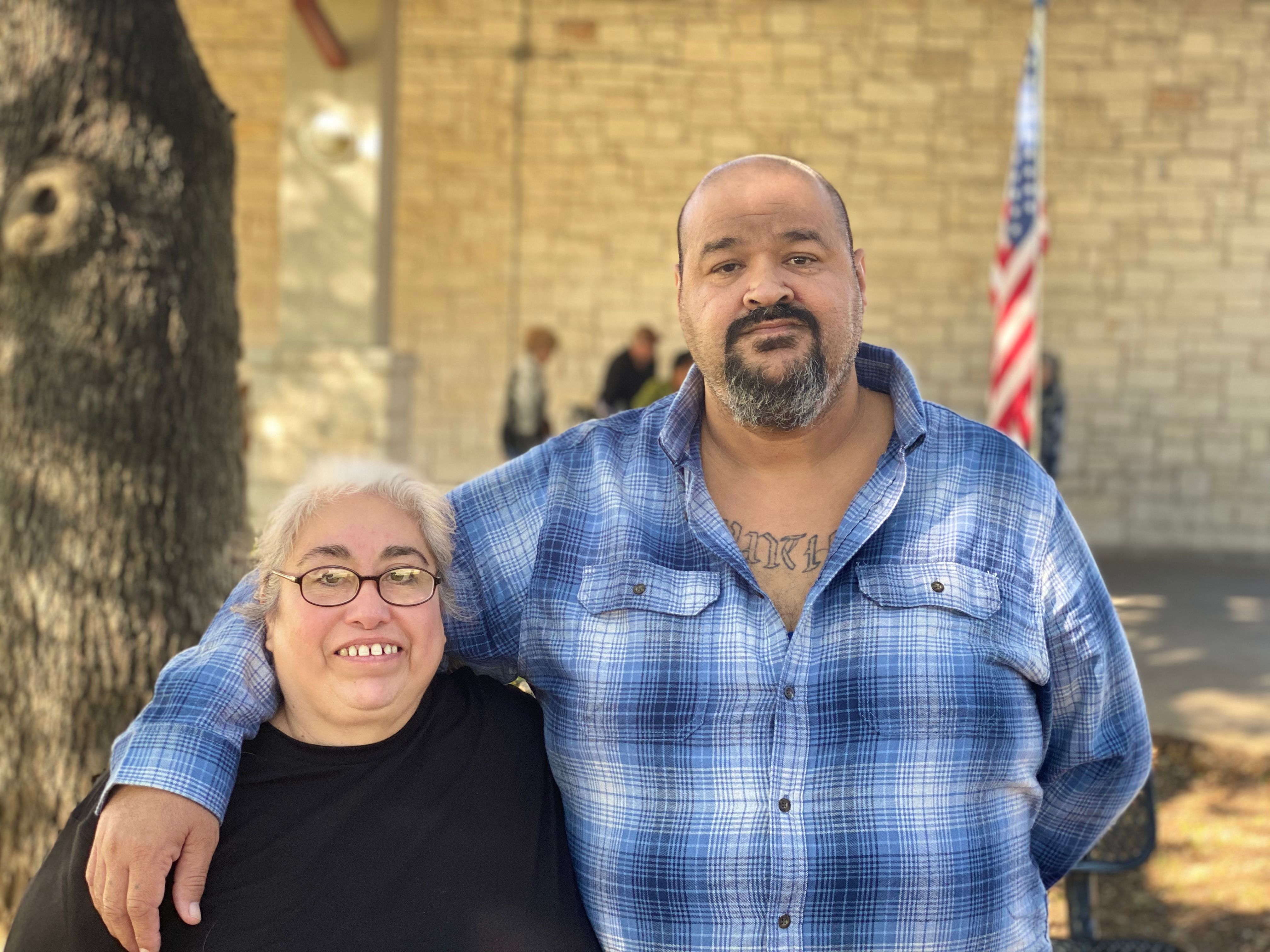 Have you ever thought of what would happen to you if you could not afford healthcare?  What if you had a health problem that greatly affected your life, so much so that you could no longer work?  Where do you turn?  How do you take care of yourself when times are already hard? What sacrifices do you make?
Antonio and Cynthia were in this situation.  Antonio has diabetes.  Due to complications, he had 2 toes amputated.  His poor health caused him to lose a job and not be a good candidate for others.  Cynthia had a full-time job, but the couple could not get proper, affordable care for Antonio unless they moved to Central Texas.  The couple made the move and Cynthia quit her job in order to get help for Antonio in a new hometown.  While getting healthy again is wonderful, it came at a cost.  The couple lost their travel trailer, the only thing they could use as a home, to a storage building company because they could not pay the $60 rental cost.  So, when they came to the Austin area, they found themselves living out of their car and moving parking lot to parking lot along I-35 to have a place to rest at night.  As you can imagine, businesses do not often like this, and Antonio and Cynthia didn't either.
Eventually, Antonio and Cynthia found community and refuge in Georgetown.  They found a supportive church family at Main Street Baptist Church and they found The Caring Place.  Both places had a big role in helping this couple make important steps that took them from living in their car to living in an apartment.    At The Caring Place, Antonio and Cynthia were one of the first families to discover the newly established Stable Families Program.  This program coordinates an array of services for eligible individuals.  Neighbors are encouraged to participate with a Case Manager, so that they may actively take part in the process of getting back on their feet and obtaining stable housing. 
Antonio and Cynthia sat down with their Case Manager regularly and talked about a number of things that could help them reach their goals.  Additional food resources, helpful organizations, filling out required forms, getting their car fixed, communicating about their goals and budgeting were all part of the plan to get Antonio and Cynthia into stable housing.  As part of this new program, The Caring Place was able to help the couple find affordable housing, including paying deposits for the apartment and a mailbox key.  Cynthia says this was absolutely the most helpful thing.  Without this, they didn't feel like they could move forward with anything else.  They needed a home base.
And, sure enough once housing was secure, other things fell into place, too.  They had an address and a safe place to stay at night.  Cynthia got a job, and after a very long wait, Antonio finally had his disability benefits approved.  The couple cried tears of joy when this final news arrived and excitedly shared the news with their Case Manager.  This news provided some financial relief as well.  Antonio and Cynthia are now ready to manage life on their own.  They share with a smile on their faces that things are looking up.  This is quickly followed by, "We thank The Caring Place from the bottom of our hearts for all they did for us." 
Antonio and Cynthia are now 'graduates' of the Stable Families Program.  The program is designed to help families within a 12-month period establish stability and obtain tools to maintain that stability.  Antonio and Cynthia did that and now call Georgetown home.  They already talk about how they can give back and help someone else who are in the same kind of situation.  They also think it is important to share their story so people understand the doors that The Caring Place can open.