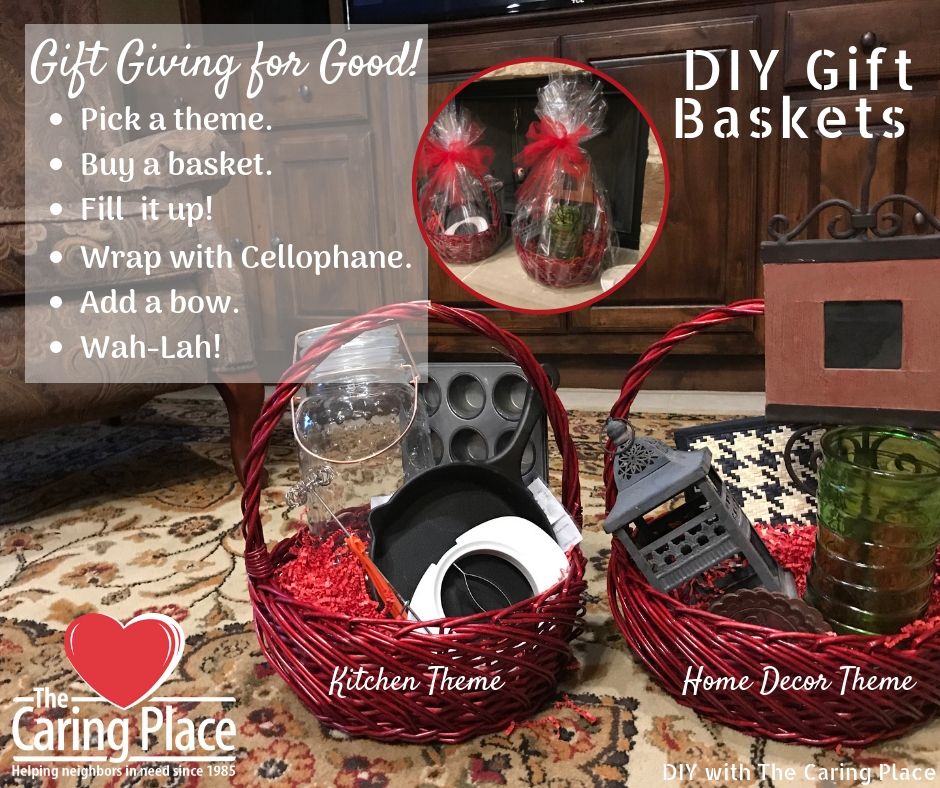 One of the great things about the holidays is the traditions we continue or begin.  Traditions give us identity. They strengthen a bond within a family. They create structure, stability, and a sense of familiarity.  Traditions create memories and help us remember each other and the moments we share together.
My extended family started a new tradition several years ago that I thought I'd share because it might be interesting for your family too.  Each year on Christmas Day 20-30 family members get together for food and merriment at my mother's house.  This also includes gift giving.  We usually drew names for our larger family gatherings.  The one problem we discovered was that inevitably, a family member could not come, or maybe an extra friend came too.  We didn't want anyone left out of our gift giving fun though.  So eventually, we switched to random drawings on Christmas Day so whoever comes get a gift no matter what.  Bring a gift and we swap.  Each year we had a new theme.  It might be a gag gift, a gift that starts with the first letter of your name, or one year we even did "As Seen on TV" gifts.  Our generic drawings work great because we can include whoever decides to show up at Christmas and it of course involves a lot of laughter.
This year my family decided to take our fun gift giving tradition to the next level with a new theme that I am incredibly excited about!  Why?  The theme this year is non-profits!  This means that whatever gift we bring to swap in our Christmas drawing must in some way benefit a non-profit.   Well, you know I am going to choose The Caring Place as my non-profit as I do believe it's a wonderful non-profit benefitting neighbors in need.  I also love the idea of sharing information about this fantastic community-supported organization with my out-of-town family.  Here are the ideas for gifts am thinking about for the family gift swap.
1.     Make a donation in my family's name;
2.     Buy a gift card for use at Second Helping and The Shops at The Caring Place;
3.     Buy a gift from The Shops at The Caring Place or Second Helping; or,
4.     Create custom gift baskets with items from The Caring Place stores.
I chose option 4.  Due to one of the fantastic sales we have in our stores, I was able to create two beautiful gift baskets filled with lots of items for a great price.  One basket has a home décor theme with a frame, lantern, vase, coasters and a decorative box.  The other basket has a kitchen theme with a new cast iron pan, several new Pampered Chef Tools, and muffin pans.  I wrapped it all up with cellophane, tied it with red tulle and "wah-lah," I have a gift to remember, celebrating my favorite non-profit.  I think the recipient will love receiving items they can actually use and will enjoy knowing the purchase supported a non-profit that serves a wonderful community.
There is one more thing I can do to make my gift stand out.  The Caring Place recently created custom gift tags.  Beginning November 8th at Sweets, Treats & Trees from 6-9 p.m. you can ask for a custom tag to place on items from The Caring Place stores that you plan to give as a gift.  They have a "To" and "From" area for you to write in.  They also briefly state our mission and list the two stores where your recipient might want to do their "Shopping for Good" in the future too.  You will find these special tags at Second Helping at the Cashier desk.  Or, at The Shops at The Caring Place these tags will be with the Cashiers in the Boutique and in the Ornament Room.  We hope that the gift tags will even be available beyond the holiday season!
No matter what traditions you have or start this year, we hope you will cherish your time with family and friends.  I know I will, as I learn about 20-30 new non-profits doing good in the world on Christmas Day!