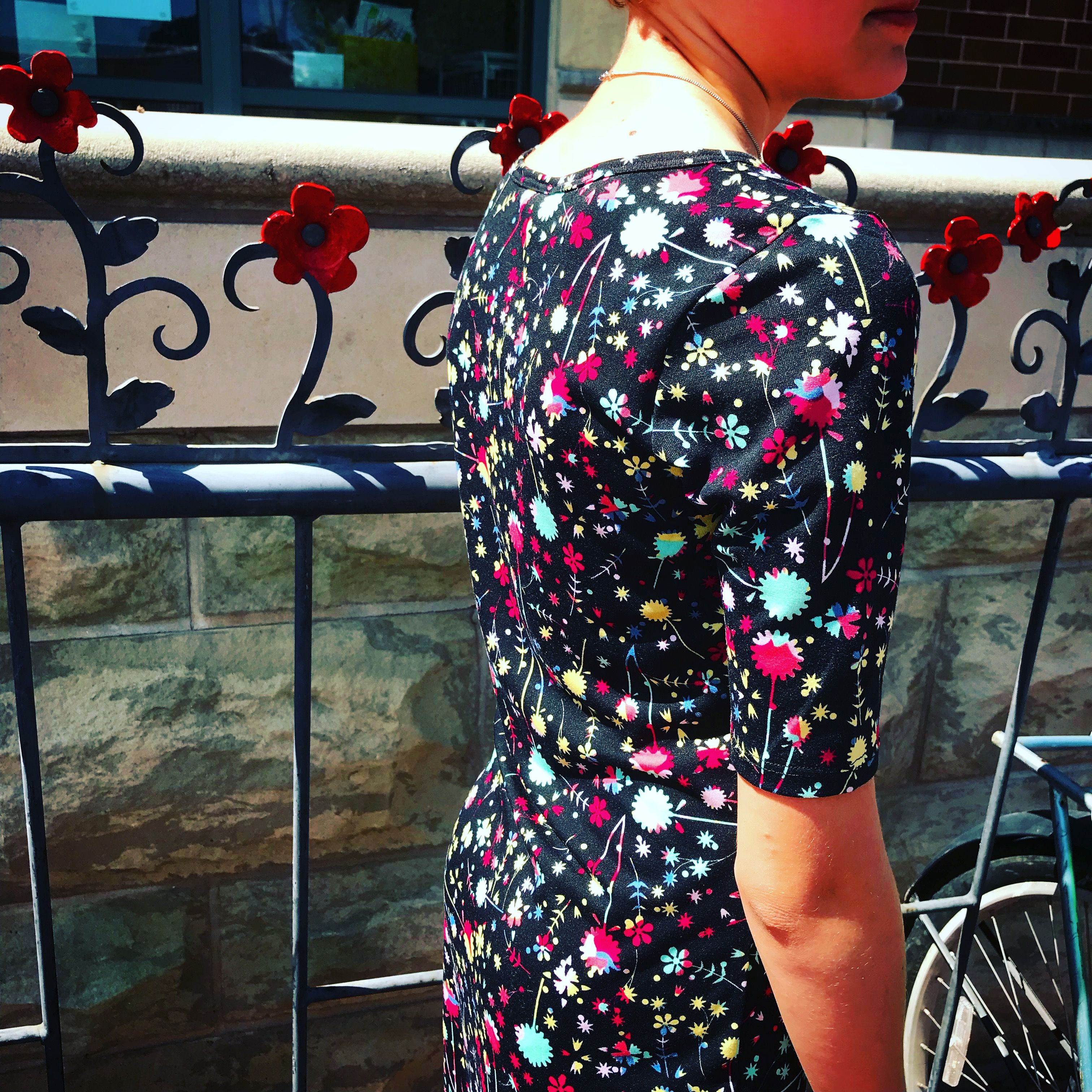 I grew up in the 80s and 90s; a time of Espirit outlet shopping, Girbaud Jeans, Dooney & Bourke purses and Guess or Gap anything. I am sure a lot of you can relate to the middle school fashion struggle. To be honest I have no idea if the loyalty to a 'brand of the moment' is still the same as it was back then. I also grew up in a house where my parents were both educated, worked hard and spent money on education and activities over name brands. Needless to say I wasn't stylin' with logos plastered all over everything I owned due to my parents' spending habits. So, what did I learn in my house? How to bargain shop! I had friends who owned one single pair of Girbaud jeans, simply to display the label, while I had 7 of varying brands and had variety in my closet. My mom taught me to buy in the off season, head to the clearance rack first, use coupons and most importantly to my pocketbook, taught me a fancy label doesn't always mean quality.
Now that I am older and have my own income I find that my shopping habits are about the same. I still would rather have 10 blouses than one name brand garment. However, I have discovered that sometimes brands do matter. Sometimes certain brands fit better, or the fabric is sturdier. Sometimes a good brand means the item is going to hold up in the wash. I still have one problem though. I don't like spending $50 on a great blouse or pair of slacks. Here enters the idea of thrift shopping.
When I first moved to Georgetown, I didn't do a ton of thrift shopping. I have a feeling I just never found the right place to explore. Because let me just tell you when I shopped for clothes in "The Boutique" at The Shops at The Caring Place for the first time, I thought to myself, "Why wasn't I shopping here my entire adult life?" I very often am able to buy 10 almost new blouses for the price of ONE at regular price! I find brands I am familiar with like Ann Taylor, Calvin Klein, Coldwater Creek, Chico, BCBG, Clark's, Coach, DKNY, and White House Black Market. Clothes in The Boutique are the ones people are drawn to for work, church, events and a put together look. The prices vary from $8-$20 or so depending on the item.
Even in the general clothes area in the store I found some great brands for my teenagers. I think when I brought my teenagers here is when I had the most fun thrift shopping. It reminded me of the days I spent shopping with my own mom looking for a deal on the perfect dress for a big event. I remember wanting something cute, but different. And I remember wanting to be sure my mom approved of the price tag. My girls are the same way. We found six dresses that fit perfectly and were age appropriate. They asked me which one they could buy and when I said "all of them, three for each of you," their faces lit up. At $4 each on Lularoe and Banana Republic dresses, how could I say no? It was like they had won the lottery. In our house we follow in my parents footsteps and spend money on education and activities. That's just what's important to us. And, while on occasion we splurge on clothes or frivolous things, I find it somehow a nice tradition to teach a child how to shop for a bargain. I love that my children think it's really cool to find a name brand dress for $4. I love that they think it's still fun to shop with their mom. I love that we make memories when we shop together. And, I love that I can share with them that shopping at The Caring Place supports a mission to help neighbors in need.
Whether you shop because you want a bargain, you like a treasure hunt, or maybe you are like me and shopping is also part of making memories, see if thrift shopping at The Caring Place works in your life.