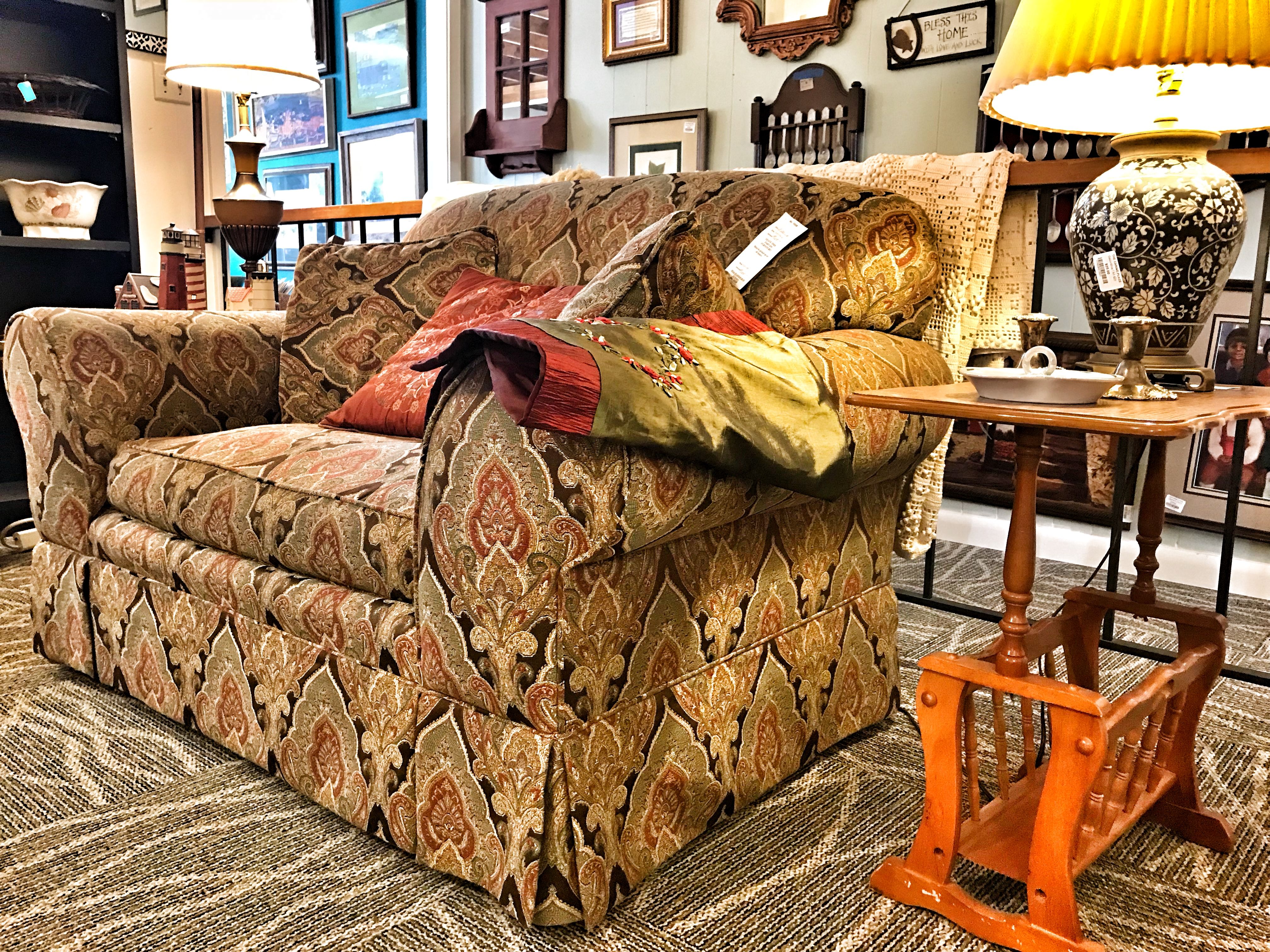 We love our customers. We love that our customers treasure hunt in our stores for that unique item calling their name. We love that customers bring their friends with them to shop for new décor in their home. After all, they want a second opinion. We like when customers come in a few times a week, the moment we open because they want first dibs on something new in the store. We like that customers feel like they get value here. We love that customers can come here and procure an affordable, professional outfit for an interview or job. We like that customers, especially new customers, like teenagers can learn the value of a dollar. We love that some customers include our stores in their antiquing weekend. We love that customers bring family and friends from out of town to check out our wares. We like that customers express themselves through fashion and décor. We love when customers share their finds on Social Media like an excited shopper would. We love when customers shop our sales! We love when there's a Buy One Get One Sale on Art and customers get the deal of the century. We love when customers buy two outfits instead of one because of an amazing Sale in The Boutique.
There's no doubt about it, we have customers that come to us for a lot of different reasons. They are all wonderful reasons. I recently learned of a different kind of customer, and I wanted to share their story. This customer also shops for different reasons. For example they may need décor or a gift. However, when they get to the register, if their item is on sale they say, "I would not like the discount, please." I have to say when I first heard about this type of customer I was floored. I fall under the category of a customer who loves a bargain, so this seemed foreign. This special customer has history at The Caring Place though. They know what we do here and they see the bigger picture. They know every purchase made at either The Shops at The Caring Place or Second Helping supports the organization's mission to assist neighbors in need. The revenue from the thrift stores cover all operating expenses at The Caring Place and then some! This means shoppers at our stores are literally paying utility bills, medical bills, and rent for neighbors in need right in our backyard simply by shopping! As we like to say, our customers are "shopping for good." Because of our loyal customers, when community members make monetary donations, 100% of every dollar goes right back into supporting people who need it. This "surprising" customer that has forgone their discount is unusual though. It warms our hearts to know that with that one, small gesture, they get it, and we are amazed by their thoughtfulness.
Does this mean we want you to give up big sale prices when you shop? That is up to you, but we also want you to continue to come here for the reasons that bring your here, INCLUDING getting a great deal on something that you love. I know all about the joy that can bring. So, where does that leave us? What we really want is for you to walk away from our stores knowing there is a bigger picture. When you shop here, no matter what you spend, YOU (insert your name here), are part of helping neighbors in need. Walk out our doors with your purchase in hand into the world knowing you are part of a story. A story to keep the lights on, the air conditioning flowing and food in the bellies of children in our community. And, for that we thank you!