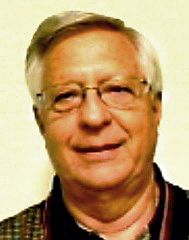 To all my friends and fellow workers at The Caring Place:
Like so many of you, employees and volunteers alike, I have spent many hours working at The Caring Place to assist others in doing the work there without ever coming into direct contact with our clients. In spite of the friendships we develop in those shared experiences I know it's easy to lose sight of the bigger picture over the years of working behind the scenes. Folding socks, operating a computer, pricing donated goods and stocking shelves is not the most inspiring kind of work but it's all a necessary part of making our services to clients possible.
I have had the opportunity over the past three months to travel around our service area and meet directly with clients as part of our pilot outreach program to determine the extent of need outside the immediate Georgetown area. That experience has proven to be so inspirational in reminding me why I came to The Caring Place in the first place and what we are here for that I'd like to share one client's story with you.
She came in early one morning, she is a senior citizen, not elderly but certainly old enough to be retired. She was sleepy because she had worked all night and needed to go home and rest so that she could go to the hospital later to visit her husband who was suffering from a severe medical condition. After visiting with a Client Advocate, she came out to the reception area where Kerstin Cochran and I were seated.
She told us how much she appreciated what we were doing at The Caring Place and prayed a blessing over us in spite of the fact that she had just been told that we could not provide her with any additional financial assistance for her rent. She said she wasn't worried, that God would provide for her needs and then went quietly on her way.
That gratitude and that blessing belong to each and every one of us. Kerstin and I were your representatives that day because all of you are a part of making what we do every day possible. There is no way we could assist all of the people we do with all of the services we provide if you weren't willing to do your part day in and day out.
Thank you for being a part of this great enterprise and God bless you.