NO Fresh Food for Families today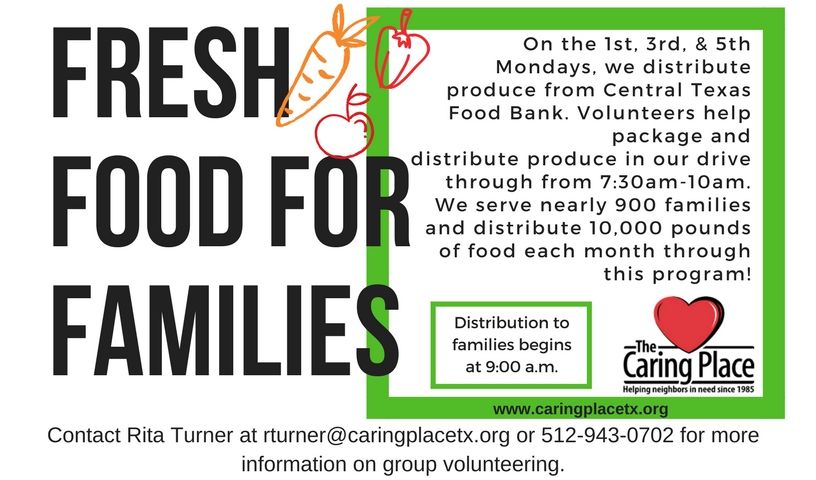 On the 1st, 3rd, & 5th Mondays, we distribute produce from Central Texas Food Bank. Volunteers help package and distribute produce in our drive through from 7:30am-10am. We serve nearly 900 families and distribute 10,000 pounds of food each month through this program!
If you wish to receive fresh food, our drive through at 2000 Railroad Avenue is open at 9am. No qualifications must be met for this program. Please note this event is canceled for major holidays. occasionally the event remains inadvertently on the calendar when there is a holiday.
If you or a group wishes to volunteer please contact Rita Turner at 512-943-0702 or rturner@caringplacetx.org