Drive Through Food Pantry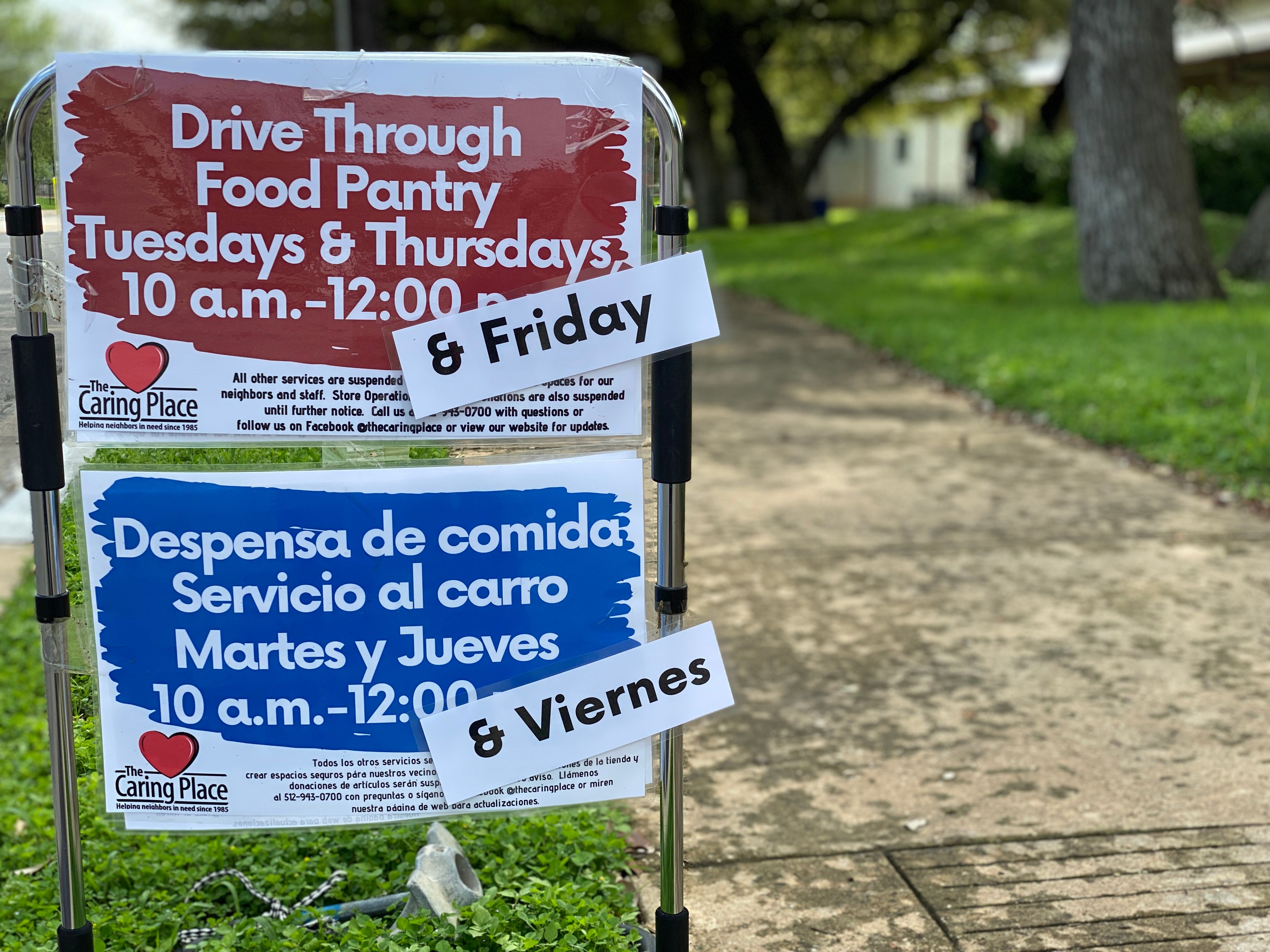 Currently in response to COVID-19 concerns, as well as the safety and well-being of all who come to The Caring Place, these changes in operations were established on March 16 and updated on March 31st:
-Food Pantry services will continue in a modified format. The Food Pantry will operate out of the Donations drive through on Tuesdays, Thursdays & Fridays from 10:00 a.m. – 12:00 p.m. If you walk to The Caring Place you will find distribution beside our north gate.
-Fresh Food for Families will continue in the drive through on the 1st, 3rd and 5th Monday of each month from 9 :00 a.m. to 10:00 a.m.
Programs are for all individuals who need supplementary groceries. This may include, but is not limited to: existing members, new individuals who may have lost a job, reduced hours in work, financial crisis has presented or individuals who are in a high risk health category and are unable to leave their car for groceries.
Due to a rapidly evolving situation, The Caring Place requests that the community follow it on Facebook @thecaringplace for the latest information or activity changes at the organization. You can also sign up for the organization's electronic newsletter at www.caringplacetx.org/newsletter. Find more details to current operations at www.caringplacetx.org/covid19.