If you're wondering how to pronounce Mark Rzasa's last name, "It's pronounced Smith", he says jokingly.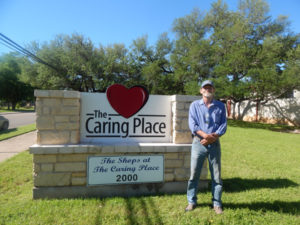 A quick witted man, Mark's sense of humor belies the fact that less than a year ago, his financial situation found him hungry and nearly homeless.
A handyman by trade, Mark is usually able to manage his expenses. However, losing his job last Thanksgiving drove him to seek help from The Caring Place. "Work dwindles to nothing around the holidays," Mark said. "People don't want you thumping and hammering and making a big ol' mess when they're celebrating the holidays."
Mark says he's experienced in electrical, plumbing, carpentry and general construction. "I'm also a truck driver," he said. But between losing his job 2 days before Thanksgiving and getting a whopping $600 bill because the transmission on his truck blew out, he found himself short on food and rent. "Things went left instead of right," he said.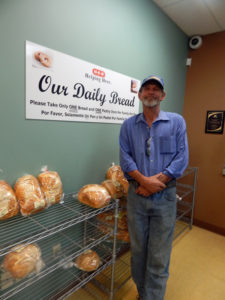 Like so many people who come to The Caring Place for assistance, Mark found out about the organization by word of mouth. "My neighbor told me about The Caring Place. The Caring Place helped me with my rent and gave me groceries. I was able to keep a roof over my head. The Caring Place got me back on my feet," Mark said.
Mark's experience at The Caring Place was positive. "It's easy to work with the people at The Caring Place. They're real kind and understanding," he said. Mark tells people he meets to donate their furniture to The Caring Place. "It's real simple, of all the places to give to, give to The Caring Place. They are good people and are out not for themselves but for the community.