Due to COVID-19, Food Programs are temporarily taking on a different look.  We have a drive through Food Pantry running behind our business on Tuesday, Thursday, Friday from 10:00 a.m. - Noon.  Fresh Food for Families runs as usual the 1st, 3rd and 5th Monday from 9:00 a.m. - 10:00 a.m.
Our Daily Bread has been discontinued at this time.
If you have questions about HOPE or other Food Program questions, please call us at 512-943-0700.
All program updates can be found at caringplacetx.org/covid19.
---
The Caring Place is here to help. If you live in our service area and need supplemental groceries, please come in during our office hours. For individuals and families needing food only, NO DOCUMENTATION IS REQUIRED. 
For a printable version of our Food Programs in English and Spanish visit our "How to Get Help" page here:  http://www.caringplacetx.org/gethelp/
The Caring Place Food Pantry
This assistance is available to individuals and families with a crisis-related need. Families may receive a 12-day supply of food, consisting of about 45 pounds of food per person in the household, and valued at approximately $75 per person.
Qualifying families can visit the food pantry once per month.
The pantry hours are Monday through Friday from 9:00 a.m. to 4:00 p.m. and until 7:00 p.m. on Thursdays.
The pantry has extended hours until 6:00 p.m. on Thursdays for those working during the day.
---
Our Daily Bread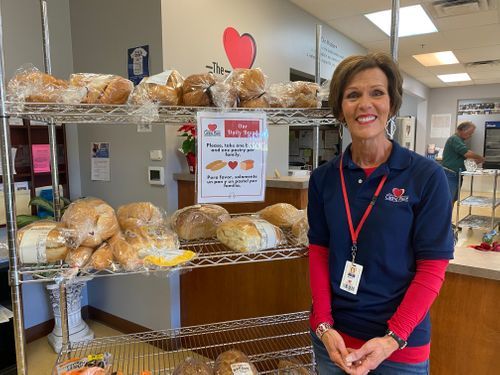 Pastries and bread are donated daily from HEB and delivered to The Caring Place by our dedicated volunteers.
One bread item and one pastry item are available to a family each day, on a first-come, first-served basis beginning at 9:00 a.m., Monday-Friday.
This program is available to anyone, and there are no eligibility requirements.
---
Fresh Food For Families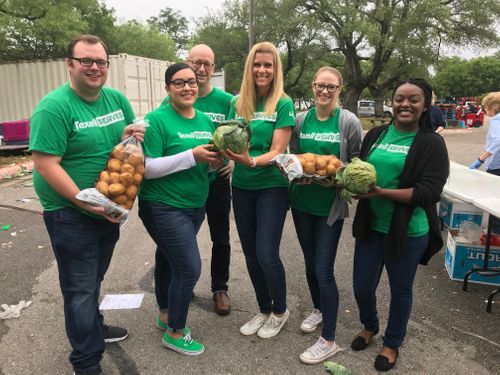 Central Texas Food Bank (CTFB) in Austin provides fresh fruits and vegetables which are distributed by The Caring Place.
Area families are invited to access this program on the 1st, 3rd and 5th Monday of the month beginning at 9:00 a.m. and ending at 9:45 a.m.
Food is available  on a first-come, first-serve basis.  Check our website calendar or Facebook for changes due to holidays or closures.
The distribution is a drive-through on the south entrance at 2000 Railroad Avenue.
The variety of fruit and produce varies.
 
---
HOPE (Healthy Option Program for the Elderly)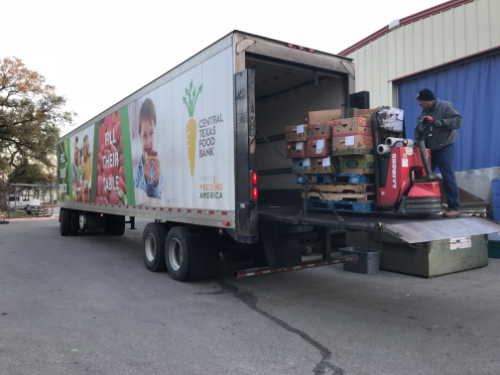 Through our partnership with Central Texas Food Bank (CTFB) in Austin, this program provides a food order once per month to individuals age 55 and over at no cost.
You do not have to be a client of The Caring Place to participate in HOPE, but a separate HOPE application is required to be renewed annually.
No appointment is needed.
Proof of age and income is required.
Delivery is available for those who are homebound.
The distribution is provided on the 2nd Tuesday of the month at The Caring Place Food Pantry at 2000 Railroad Avenue from 10 a.m. until 1 p.m.
The HOPE program provides nutritious, supplemental non-perishable groceries.