Food Program Details
Due to COVID-19, Food Programs are temporarily taking on a different look, please keep reading to learn more.
If you have questions about HOPE or other Food Program questions, please call us at 512-943-0700.
All other program updates can be found at caringplacetx.org/covid19.
---
The Caring Place Food Pantry
 The drive through Food Pantry is open to neighbors in need.  If you have questions about services or eligibility at The Caring Place, please call 512-943-0700
Drive through food distribution is on Tuesday and Thursday from 8:30 a.m. - 10:30 a.m. in the 2000 Railroad Avenue drive through.
If you walk to The Caring Place, you may receive food at our north gate at the rear of building. 
We do ask some some eligibility questions verbally in line.
The Caring Place practices social distancing, and you should not need to exit your vehicle during food distribution.
Food Programs in the Bartlett Area:
2nd Wednesday of the month 10:00 a.m.-12:00 p.m. at the First United Methodist Church at 645 West Clark St.
---
Fresh Food For Families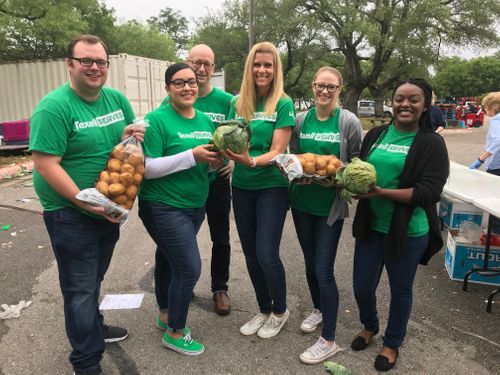 Central Texas Food Bank (CTFB) in Austin provides fresh fruits and vegetables which are distributed by The Caring Place.
Area families are invited to access this program on the 1st, 3rd and 5th Monday of the month beginning at 9:00 a.m. and ending at 9:45 a.m.
Food is available  on a first-come, first-serve basis.  Check our website calendar or Facebook for changes due to holidays or closures.
The distribution is a drive-through on the south entrance at 2000 Railroad Avenue.
The variety of fruit and produce varies.
 
---
HOPE (Healthy Options Program for the Elderly)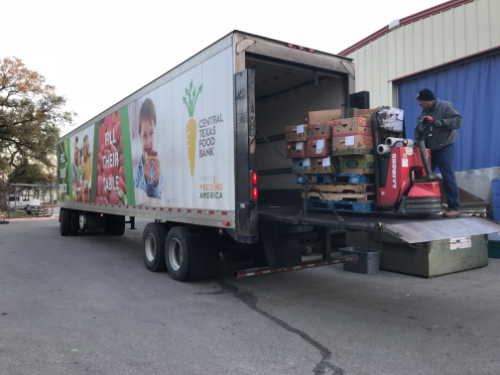 The purpose of the Healthy Options Program for  the Elderly (HOPE) is to reduce hunger among low-income seniors age 55 and older by providing them with free monthly distributions of nutritious food.  Each month, HOPE clients receive 15-20 pounds of shelf-stable grocery items to supplement their diets. 
The Caring Place distributes HOPE to those eligible people living in our service area.
A short application is required annually to participate in this age and income or crisis based program.
Self-declaration of name, address, number in family, age and basis for eligibility (income/crisis) is needed.
This program is made available through our partnership with Central Texas Food Bank (CTFB) in Austin.  Please call 512-943-0700 for participation information at The Caring Place.
---
Foodie Friday at Scurlock Farms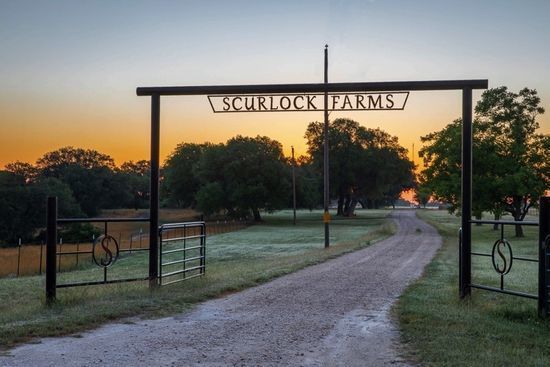 We are excited to announce that our friends/volunteers at Scurlock Farms are sharing recipes and tutorials on their YouTube channel.  Food for this special series is from The Caring Place!  
You can find the entire series on their YouTube channel PLAYLIST.  We will be releasing new recipes 2 Fridays a month on Facebook!
WHY?
The Caring Place offers quality and healthy foods to neighbors in need and everyone should have access to easy and healthy ideas.  We all also love showcasing the items our team procures for the Food Pantry.  A lot of thought goes into selecting diverse items that families can enjoy and will healthfully fill their families.  Thanks to Scurlock Farms for sharing your cooking skills with our community!