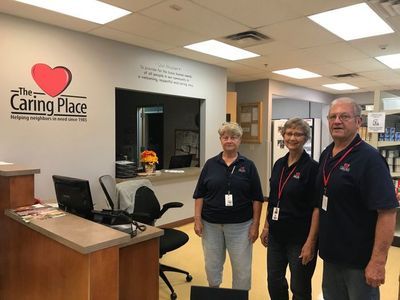 We can help with the most basic of all human needs: food, clothing, and shelter. Our areas of assistance include groceries, clothing and household items, financial assistance for rent and utility bills, some medical bills and prescriptions, some transportation costs, and more. These are a couple of flyers listing our most used services and how to obtain help.  If you have additional questions, please call us at 512-943-0700.
This document contains a list of our 4 main Food Programs. You will will find the What, When, Where and How of these programs in this printable sheet. Click the image to download.

This is a guide to assist you in deciding what to bring when you come to The Caring Place for assistance. Please click to download.
Seasonal Program Flyers
None at this time.