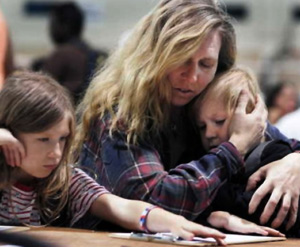 The Caring Place provides a variety of services to assist our neighbors in financial crisis. Residents in our service area including Georgetown, Andice, Bartlett, Florence, Granger, Jarrell, Jonah, Schwertner, Walburg, Weir and the portion of Hutto living within the Georgetown Independent School District, are eligible to apply. Additionally, proof of financial crisis and other documentation including proof of the number of people in the household is required.  PLEASE NOTE: If you are requesting FOOD ONLY, you do not need to provide any documentation.
Please see an overview of The Caring Place Programs and Services below.
| Programs/Services | Description |
| --- | --- |
| Financial Assistance | Housing (rent or mortgage), utility, and transportation (car repairs). Transportation -Gas to go to medical appointment or job interviews Emergency Shelter Resources Medical Financial assistance with medical situations (such as prescriptions, eye glasses, dental) |
| Food/Clothing/Housewares/Furniture | Vouchers issued for use in our food pantry and thrift store, The Shops at The Caring Place |
| Temporary Assistance | Emergency food and clothing given even if family/individual is not in our service area, passing through, or homeless |
| Supportive Case Management | Case management by staff or qualified volunteer for individuals and families with more intense, on-going needs. Medical/dental procedures - Alternative Loan Program (see below) |
| Our Daily Bread | Day old sweets and bread (donated by H-E-B) available in lobby/pantry |
| Fresh Food for Individuals and Families | Fresh produce given to individuals and families, sponsored by Central Texas Food Bank |
| Alternative Loan Program | Assists qualified individuals in paying off a payday or title loan that has a high interest rate, decreasing their use of these loans, and helping to rebuild their credit. Partnership with First Texas Bank |
| Healthy Options Programs for the Elderly (HOPE) | Non-perishable staples for those 55 and older. Delivery available home-bound. Sponsored by Capital Area Food Bank |
| Holiday Programs | Coats and Food Programs seasonally |
| Family Eldercare Fan Drive | Fans given to households with a member 55 or over, or a member with a disability. Sponsored by "Family Eldercare" |
Need help? Please head to our "Get Help" section for more information on how to receive services, as well as special flyers for ongoing and seasonal programs.