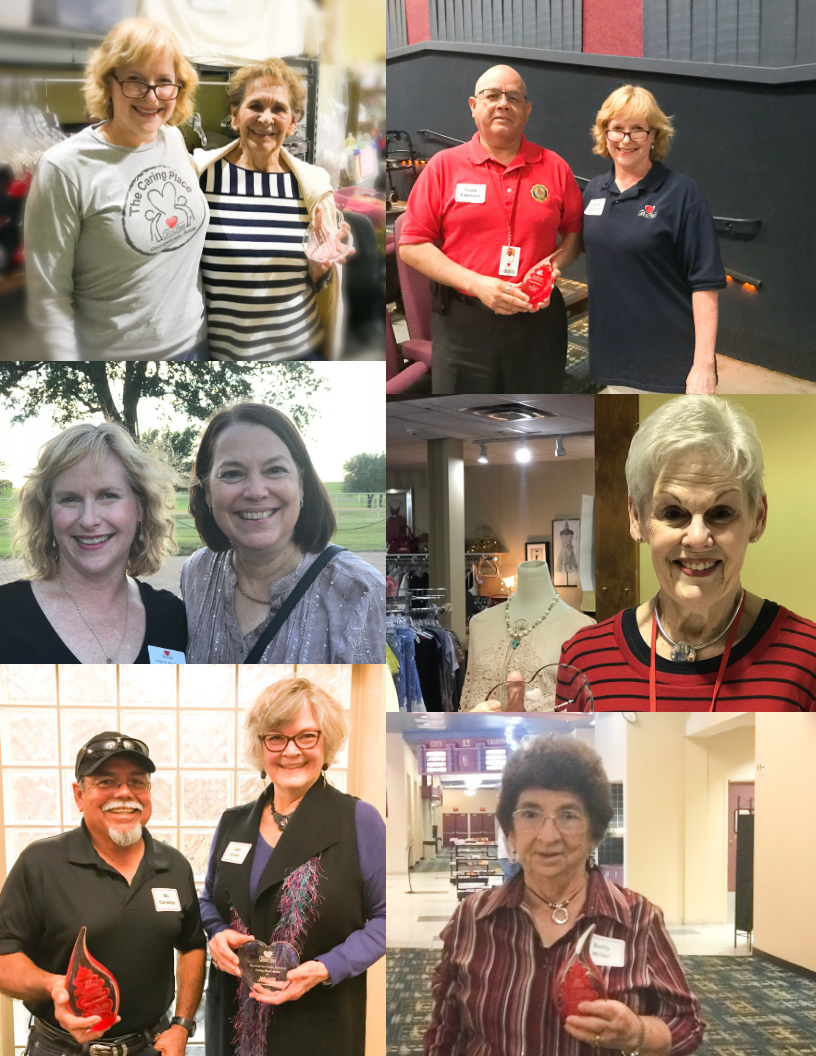 The Caring Place in Georgetown held a special event for its volunteers on Sunday, April 14th, 2019, at the City Lights Theater in Georgetown. The crowd of nearly 250 volunteers and their guests were treated to the movie, The Upside.  Snacks and award presentation preceded the movie.
Awards were given in two categories to the following volunteers:
The Doris Krohmer Memorial Service Award
Doris Krohmer was a volunteer leader who demonstrated empathy and compassion. The award recognizes volunteers who consistently exceed expectations and embody the spirit of the dedicated and giving person for whom the award is named.  2018 award recipients are Frank Espinosa, Moe Gonzales and Betty Miller.
The Caring Heart Award
The Caring Heart Award recognizes demonstrated excellence that exceeded a client's, customer's or peer's expectations. 2018 award recipients are Julie Greer, Jan Love, Rosemary Mesa and Rhonda Wilson.
"In 2018, 483 volunteers gave 80,215 hours of time to The Caring Place.  While the value of those hours is estimated to be worth $1,980,508, we think our volunteers are priceless," says Executive Director Ginna O'Connor.
ABOUT THE CARING PLACE
Since 1985, The Caring Place has provided for the basic human needs of all people in our community in a welcoming, respectful and caring way.  Through two thrift shops, The Shops at The Caring Place and Second Helping, both in Georgetown, the organization is able to pay all operating expenses to serve a growing community.  All monetary and food donations directly benefit neighbors needing food, utility, rent, transportation or medical assistance.  The Caring Place is a community-based and community-supported organization.  For more information on The Caring Place, visit www.caringplacetx.org. 
###