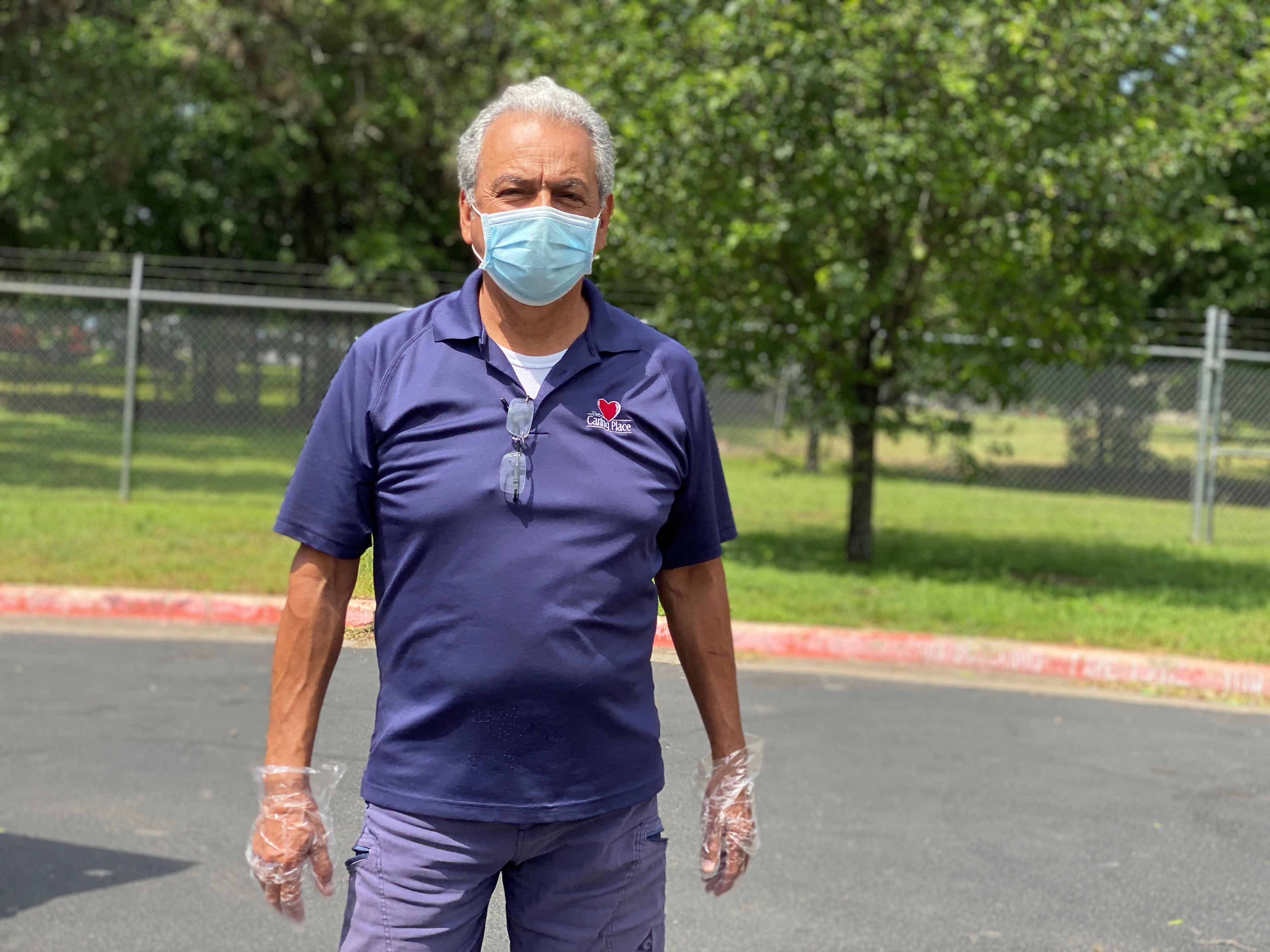 The Caring Place Will Accept Limited Donations on Monday, May 18th from 11:00 a.m. - 2:00 p.m. 
The Caring Place Donations department will be open on Monday, May 18th from 11:00 a.m. - 2:00 p.m. to accept item donations from the public in a new format.  In an effort to slow the spread of COVID-19, The Caring Place is still operating without its many volunteers and utilizing various safety precautions.  For this reason, here are the details the community needs to know when coming to The Caring Place to make item donations:
Limited Hours in Donations at 2000 Railroad Avenue on May 18th:
Monday, May 18th, 11:00 a.m. - 2:00 p.m.
Future dates and hours will be announced at www.caringplacetx.org/covid19
NEW DROP-OFF PROCEDURES:
Bring approved items in a box or bag.
Please unload your own items into a cart provided.
Practice Social Distancing.
Please take a receipt if you need one.
Limited help available for unloading.
NEW ITEM LIMITATIONS:
At this time, The Caring Place is temporarily reducing the types of items it can take because of the time and labor needed to properly process them.  This list will be updated as needed and can be found at www.caringplacetx.org/covid19.
This is the list of items currently accepted as the reopening of Donations is initiated:
Adult/Children's Clothing
Shoes & Accessories
Books
Toys (no games, puzzles, large toys or plush toys)
Sheets, Towels
Cookware, Pots & Pans
Dishes & Utensils
Antiques & Collectibles 
Housewares & Interior Decor (no lamps, wall art, rugs, furniture or frames)
Medical Equipment (no electric scooters)

Walkers
Potty Chairs
Shower Chairs
Executive Director Ginna O'Connor shares, "We are eager to fully reopen our services, stores and donations. However, it's something we want to do with as much care possible for our staff and community. The safety of everyone is critical. The Caring Place's priority is to steadfastly assist those in need throughout this pandemic, and we can't do that without healthy staff.  Therefore, our decision to limit donations at this time was a necessary one.  We greatly appreciate the community's understanding as we share new procedures."
Reminder about available food programs at The Caring Place:  Current food programs are open to neighbors in need, including those that may be in a high-risk health category.  If you have questions about services at The Caring Place, please call 512-943-0700.
Drive through food distribution is on Tuesday, Thursday and Friday at 10:00 a.m. - 12:00 p.m.
If you walk to The Caring Place, you may receive food at our north gate.
Fresh Food for Families remains on the 1st, 3rd and 5th Monday from 9:00 a.m. - 10:00 a.m.
If you walk to The Caring Place, you may receive produce at our north gate.
Both food programs operate out of the 2000 Railroad Avenue drive though.  The Caring Place practices social distancing, and you will not need to exit your vehicle during food distribution.
Food Programs in the Bartlett area:
2nd Wednesday of the month 10:00 a.m. -12:00 p.m. at the First United Methodist Church at 645 West Clark St.
Be on the lookout in the weeks to come for additional information regarding our programs, services and stores. Updates can be found at www.caringplacetx.org/covid19 or on Facebook.
ABOUT THE CARING PLACE
Since 1985, The Caring Place has provided for the basic human needs of all people in our community in a welcoming, respectful and caring way.  Through two thrift stores, The Shops at The Caring Place and Second Helping, both in Georgetown, the organization is able to pay all operating expenses to serve a growing community.  All monetary and food donations directly benefit neighbors needing assistance with food, utility, rent, transportation or medical assistance.  The Caring Place is a community-based and community-supported organization.  For more information on The Caring Place, visit www.caringplacetx.org.  
###