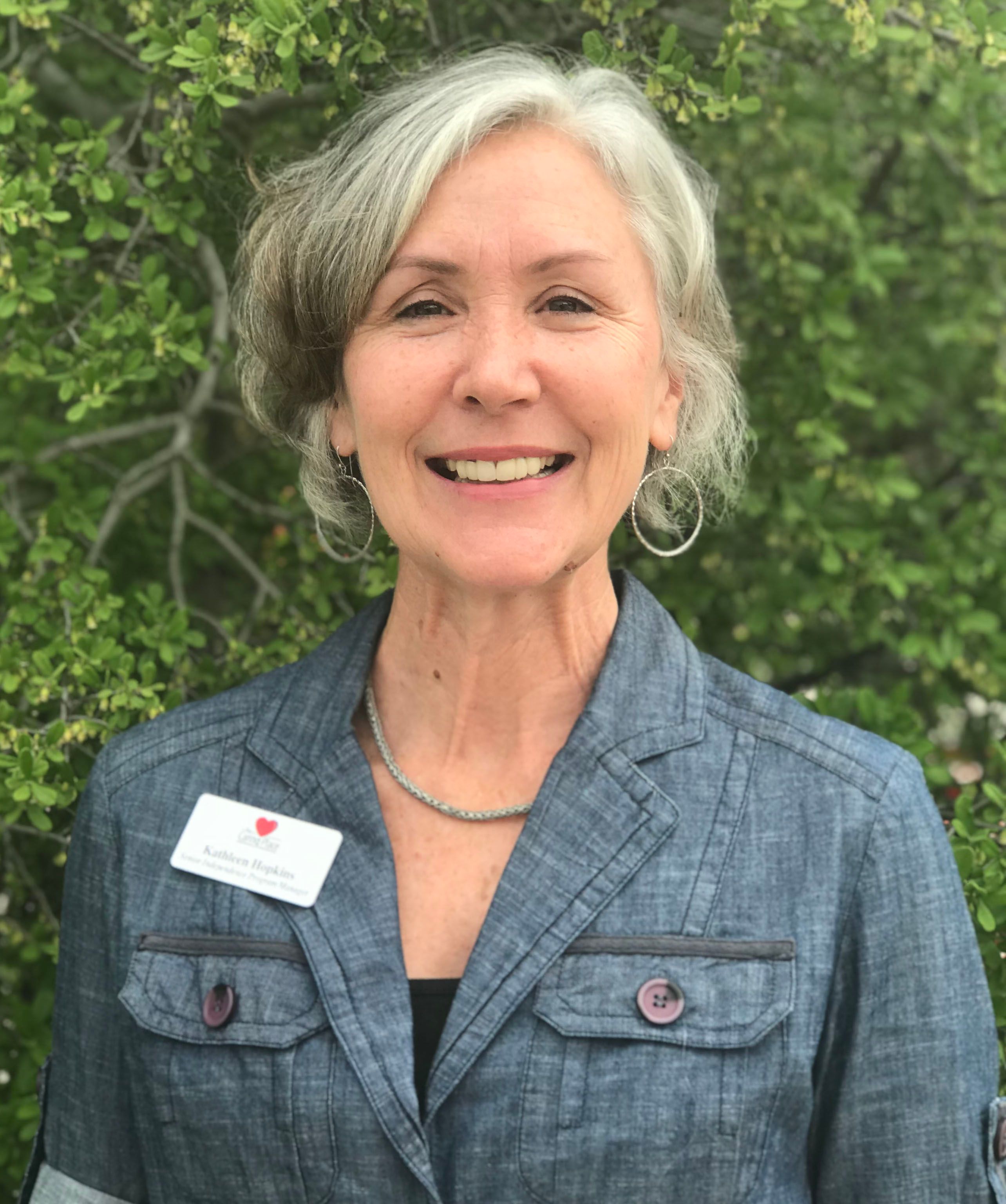 Georgetown, TX, May 9, 2018 In response to the tremendous population growth rate of persons age sixty-five plus in Williamson County, The Caring Place has launched a new program to support aging in place for seniors. Aligned with The Caring Place's current scope of work through basic needs assistance, the program will extend additional support through case management to neighbors age sixty-five and older who have needs impacting their quality of life. The program, funded primarily by a generous grant from St. David's Foundation, is now taking on more senior clients who need assistance. The official launch of this program this month coincides with National Older Americans Month.
In March, The Caring Place brought on board Supporting Independence Program Manager, Kathleen Hopkins. Kathleen brings with her a Bachelor's Degree in Social Work and a background in program implementation. The new program, labeled SIP (Supporting Independence Program), will focus on collaborating with other community resources in order to partner clients with the services they need to continue living independently. Hopkins says, "Case management will include education, resource access and a walk of solidarity with clients as they address the challenges of aging in place."
Hopkins adds, "Our staff and volunteers in Programs & Services have a simple survey for clients born in 1953 or earlier to help us assess if they are a fit for SIP. The theme for Older Americans Month this year is "Engage at Every Age" and that's what we hope to help our senior clients do. This is a program that ultimately can enrich lives by helping older adults in our community find more resources that can help them physically, mentally, and emotionally."
The Caring Place Programs & Services department is open Monday through Friday at 2001 Railroad Avenue. Their hours are 8:30 a.m. through 4:00 p.m. and until 6:00 p.m. on Thursdays. Kathleen Hopkins can be reached at 512-943-0745, or email her at khopkins@caringplacetx.org.
ABOUT THE CARING PLACE
Since 1985, The Caring Place has provided basic human services for families in financial crisis in Georgetown and northern Williamson County. Through two thrift shops, The Shops at The Caring Place and Second Helping, both in Georgetown, the organization is able to pay for the operating expenses to serve a growing community in need. All monetary and food donations benefit neighbors needing food, utility, rent, transportation or medical assistance. The Caring Place is a community-based, community-supported organization, working to improve the quality of life for every client. For more information on The Caring Place visit www.caringplacetx.org. ###