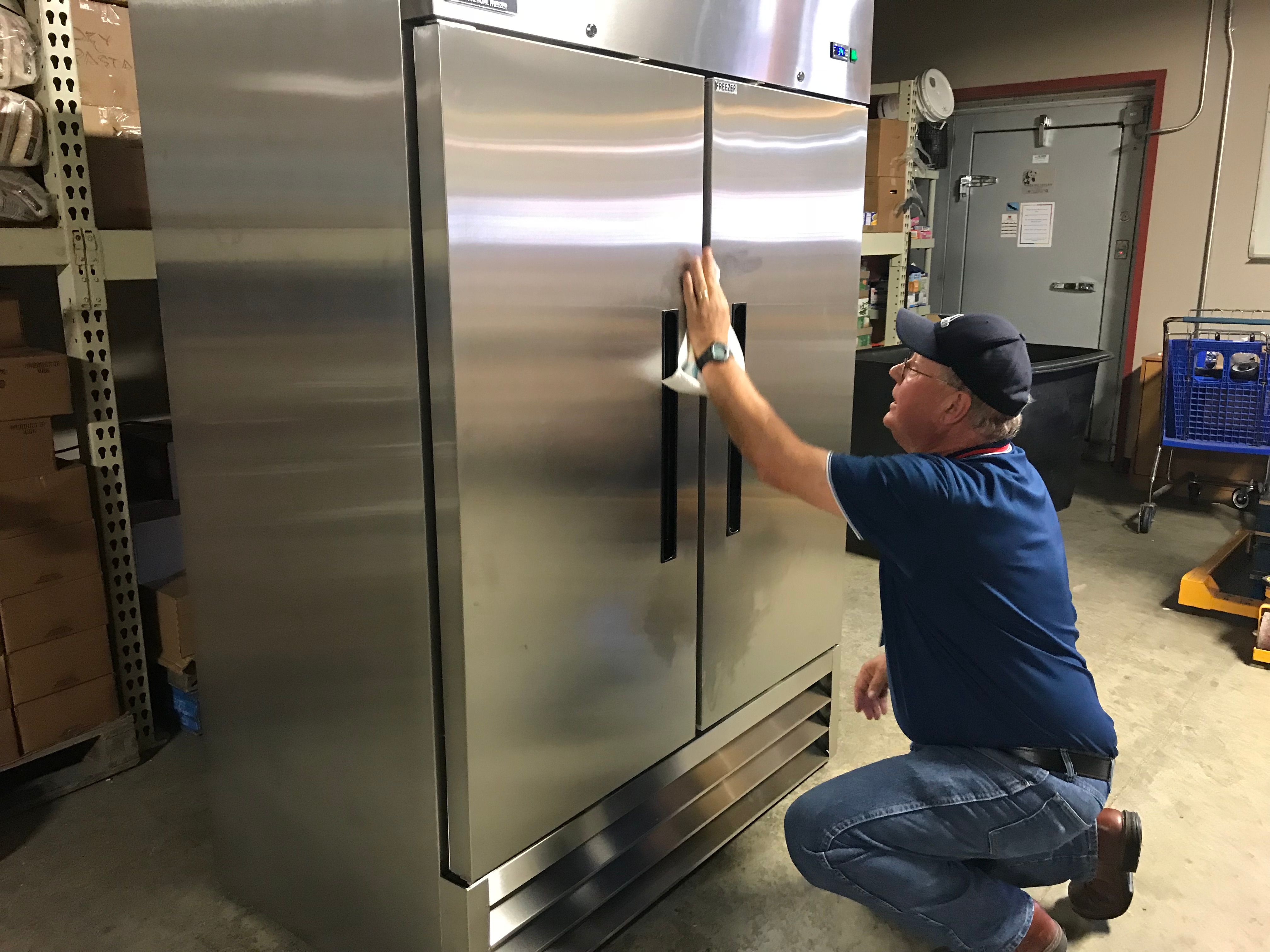 In a growing organization serving a growing population in need, The Caring Place Food Pantry recently found some help from Central Texas Food Bank through the 2017 ReThink Hunger grant. The value of the grant is approximately $3,000.00.
In November of 2017, Programs & Services Director Erin Becnel applied for a grant through the initiative in order to meet needs in the Food Pantry. The grant was only open to Central Texas Food Bank partners located in Williamson County and was required to be used for "award items" that would allow an agency to build their capacity to better serve those in need. Becnel requested a 49 cubic foot commercial freezer to replace an aging, smaller one, as well as 4 wire shelving units. According to Becnel, "The Caring Place receives frozen foods from Walmart, HEB, and Central Texas Food Bank weekly. A larger, more energy efficient freezer will allow us to store more food for our clients, also reducing our number of trips to pick up items."
Since 2013, The Caring Place has experienced a significant and steady increase in demand for the services it provides, and each year that number keeps growing. Food Programs and Facilities Director David Earl says, "Every month in 2017 we have surpassed the number of individuals served in the Food Pantry that same month of the previous year. The storage shelves and larger freezer are going to allow us to be more efficient in serving and meeting the food needs of our community."
The Food Pantry at 2000 Railroad Avenue is open from 9am-4pm and until 6pm on Thursdays. Individuals can call The Caring Place at 512-943-0700 for questions about programs and services offered.
ABOUT THE CARING PLACE
Since 1985, The Caring Place has provided basic human services for families in financial crisis in Georgetown and northern Williamson County. Through two thrift shops, The Shops at The Caring Place and Second Helping, both in Georgetown, the organization is able to pay for the operating expenses to serve a growing community in need. All monetary and food donations benefit neighbors needing food, utility, rent, transportation or medical assistance. The Caring Place is a community-based, community-supported organization, working to improve the quality of life for every client. For more information on The Caring Place visit www.caringplacetx.org.
###