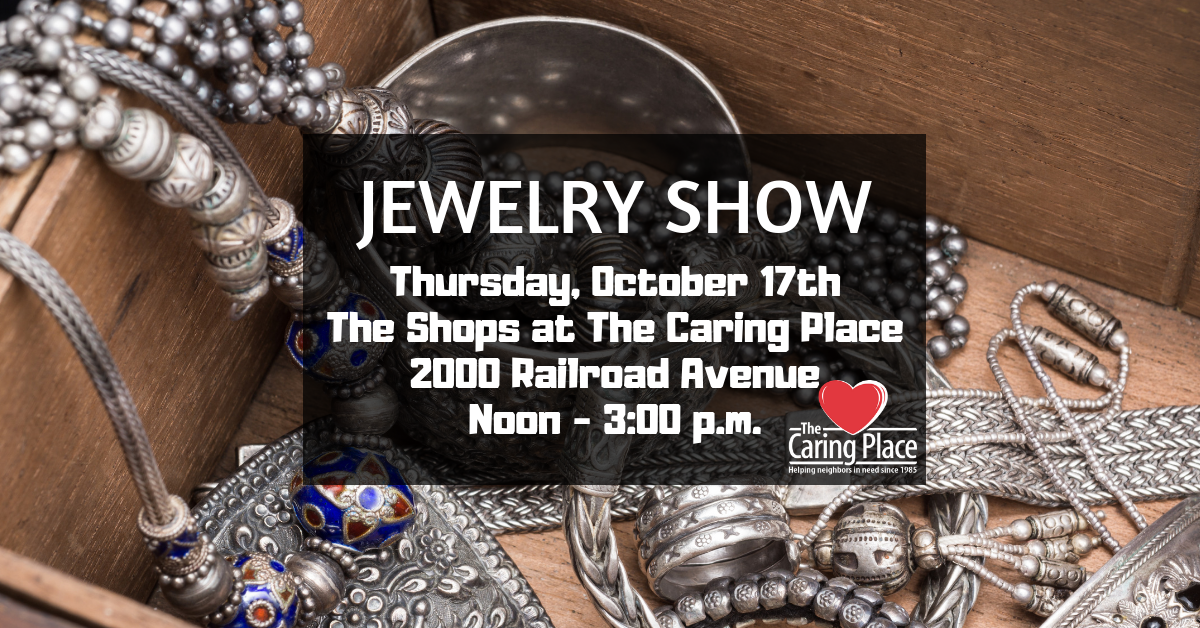 It's time again for a Jewelry Show at The Shops at The Caring Place! This might be a great pre-holiday time to stock up on some lovely pieces for gifts! We hear there is a nice selection of Sterling silver this time, so we hope you check it out!
How does a Jewelry Show at The Caring Place work? The show is set up in a restricted area of the store. At noon, you may come through in a line to look at everything on the tables. Like something? Let a volunteer know and they will put it in a bag just for you. At the end of the line they will take your bag of goodies to the register. That's your last chance to decide if there is something you'd like to remove and then make your final purchases!
We thank you so much for shopping with us! Your support in our stores means a lot!
About Us
Since 1985, The Caring Place has provided for the basic human needs of all people in our community in a welcoming, respectful and caring way. Through two thrift shops, The Shops at The Caring Place and Second Helping, both in Georgetown, the organization is able to pay all operating expenses to serve a growing community. All monetary and food donations directly benefit neighbors needing food, utility, rent, transportation or medical assistance. The Caring Place is a community-based and community-supported organization.