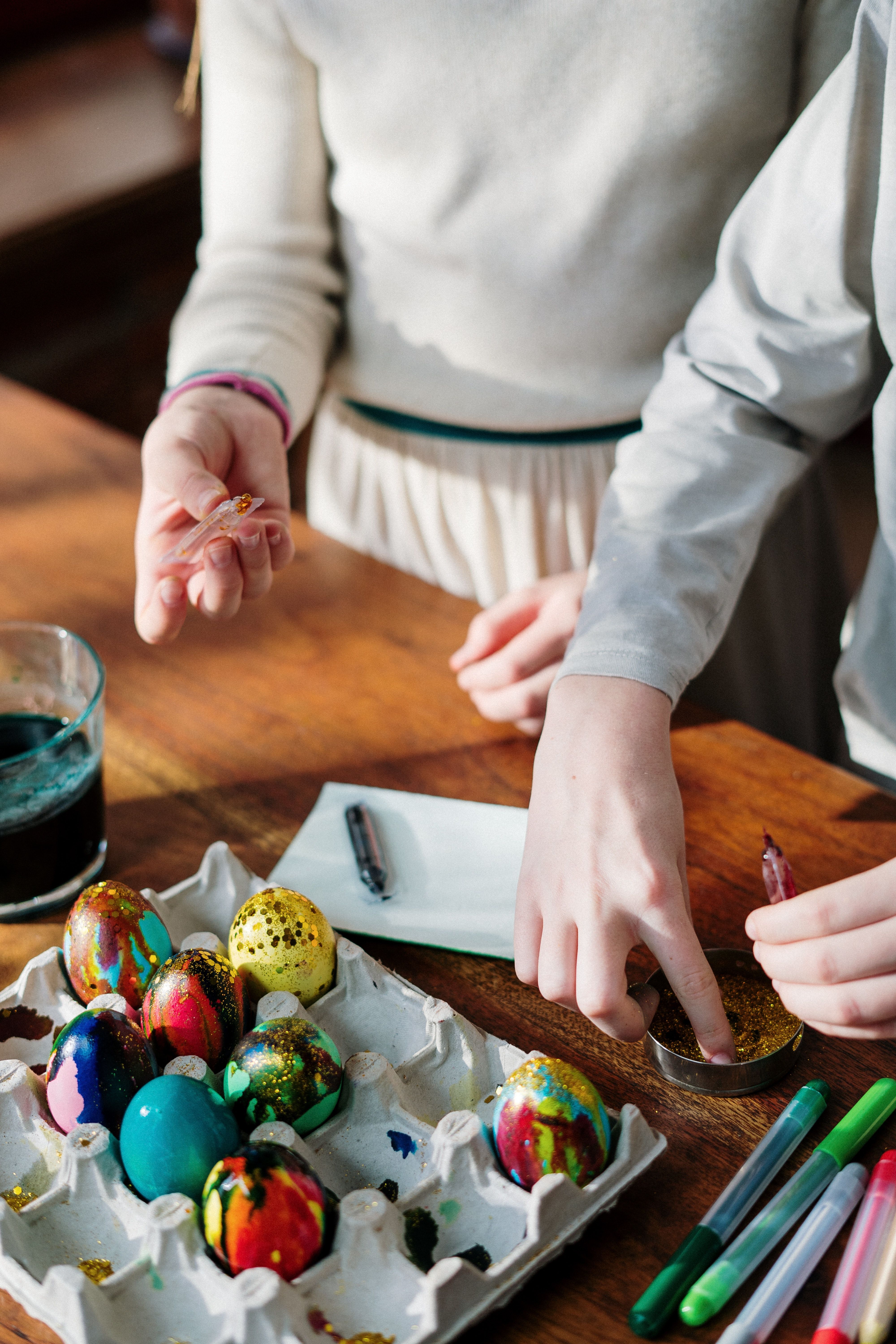 This crisis is hard.  It's worldwide. It's impacting how we socialize.  It's shifting our priorities. It's changing how we value healthcare.  It's weakening our economy. It's modifying how we teach. It's altering how we see our fellow humans.  The list goes on and on. It's no small thing. The COVID-19 pandemic is one for the history books. The children of today will grow up telling stories about it.  Some of those stories will be humorous. It will be some version of my dad's stories of walking to school uphill in snow…both ways. Our kids will probably one day say things to their own complaining kids like, "That's nothing, when I was a kid, we had to stay inside our homes for months and the whole world was out of toilet paper!"  And, maybe we'll discover so many amazing things about our kids. We'll teach them to do the laundry, cook and how to talk on the phone regularly to their grandparents. I hope this generation in 20 years will be resilient, adaptable and grateful. I hope every story that comes out of this pandemic builds funny anecdotes, character and compassion.  But, we already know some of the stories our children will tell will be heart-breaking and involve illness, loneliness, stressed families and even death.  
Some have viewed this virus as an equalizer.  After all, anyone can get COVID-19. The rich, the poor…No one is immune.   But, in other ways the equity gap is growing, isn't it? How? Basic needs. Each day at The Caring Place, I see neighbors barely making ends meet, wishing they could make more money, wanting to afford healthcare, hoping rent or utility rates don't go up or that their child doesn't get sick.  There is no back-up plan, no extra bit of savings and no full pantry waiting when they go home. We have neighbors who were already living on a shoestring budget, relying on The Caring Place to help their families remain stable.  These are people in crisis. Many Americans are one crisis away from having these same realities.   Then, came COVID-19. The one crisis. With one swift, invisible motion this crisis can leave families breathless.  It will take with it those who already needed resources like The Caring Place and the group will grow to include those who lost jobs, had minimal savings or who now incur an additional cost due to sickness.  
Think about your own situation for a moment.  Were you able to fill your pantry in response to hearing you needed to spend more time at home?  Were you able to prepare in some way? Do you still have a job? Do you have savings? Can you work from home?  If any of the answers are yes, you might have a big job to do now. Help your neighbors and community in need. So many new neighbors are being swiftly swept into a tide of uncertainty.  Will they quickly find a job? Will their bills be flexible or forgiven? Will they have health insurance? Will they get sick? Those are questions people ask anytime when a job is lost, but the level of optimism is certainly wavering right now.
So, what will our kids say about all this?  What will they say about it now and what will they say about it in 20 years?  Those are things I think about. Maybe it's because I see a lot people with their own stories at The Caring Place, who helps neighbors with basic needs, or maybe it's because I hope I am raising kids who can be empathetic instead of complain about their own situation, but I do remind my kids why The Caring Place is important in our community.  I remind them that not every family situation is the same. This generation of youth has the potential to be known as the ones who know how to lift neighbors up. I don't know what our kids will say about COVID-19 in 20 years, but I do know my own actions today will help shape who they become and what kind of world they continue to mold for future generations.
At The Caring Place our Mission is to provide for the basic needs of all people in our community in a welcoming, respectful and caring way.  I'm grateful that this is a Mission I can easily share with my kids in this moment. I think I'll use those words as step one in teaching this kind-hearted and spectacular next generation that lives in my home.