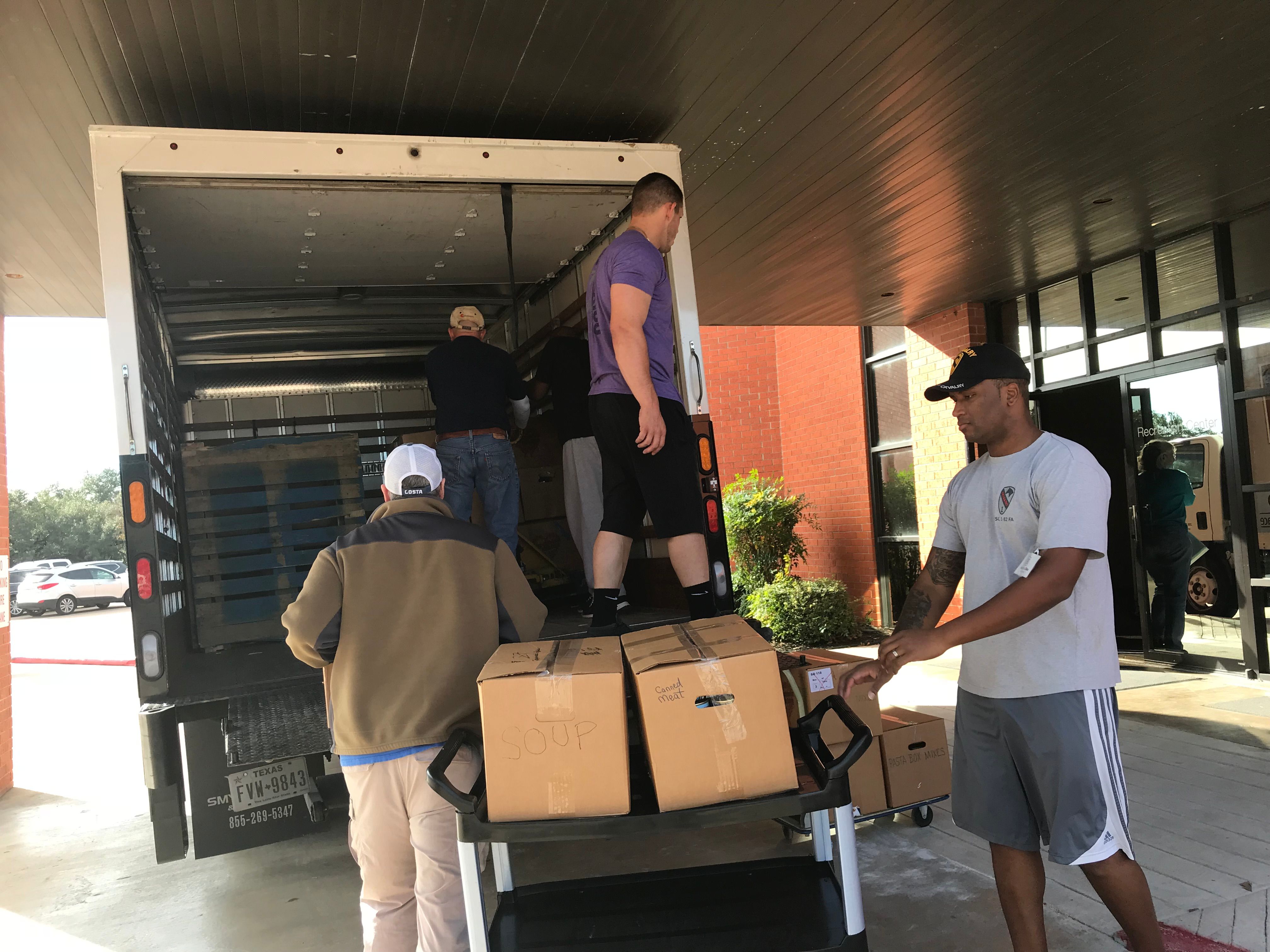 In December and January, we often take note that there is a lot of focus on the economy.  The rise and fall of the DOW makes its way to our television screens.  Politicians share their beliefs on the positive and negative changes of new tax policies.  Retail establishments share how well they performed over the holidays.  Businesses release earnings reports. 
Here in Georgetown, we take note of the economy at a local level as well.  The continued growth in Georgetown is incredible. We are attracting new businesses, more people are moving here, tourism is up.  Have you ever considered how The Caring Place affects our local economy?  The impact might be bigger than you think.
How does The Caring Place's work change the local economy for the better?  I am posing the question of how our mission of helping neighbors in financial crisis positively impacts our community.  Let me remind you of a few of the things we help with through our non-profit's mission. 
The Caring Place provides families in financial crisis with 10 days of food once a month. For a family of five, that's saving of $300 a month in groceries that they can use for other important household expenses like rent or medicine.   In 2018, there were over 27,000 visits to our Food Pantry, a 12% increase over the previous year.  We also assist families with utility bills, so that the heat isn't turned off in the winter and families don't incur reconnection or late fees.  Sometimes, our financial assistance goes straight to an apartment complex or a mortgage company so that a family does not face eviction during a family emergency like a job loss.  When we pay these bills and feed these families, The Caring Place is quietly keeping part of the local economy moving.  Landlords may not have to begin the costly process of foreclosure or eviction.  Utility companies avoid time-consuming disconnection processes as well.  Doctors, mechanics, landlords, pharmacies, the city and more are getting paid fees for services that are due to them.
Finally, our retail thrift stores help our economy by providing an eclectic selection of quality merchandise, including clothing, shoes, furniture and household goods, available to our entire community for a fraction of what you would normally pay. And our amazing inventory is donated by people in our community who want to help our neighbors in need! In 2017, the value of the quantifiable financial and non-financial support we offered our community sat at just over $2.5 million.  That does not include our own organizational bills we pay or the people we employ.  That's $2.5 million right back into our community. 
So, the next time you pass The Caring Place on Railroad Avenue think about that. Then, think about how you too can change the world.  It might be right here at the local level making a difference somewhere like The Caring Place.  Because as you can see, there's probably more happening than you think.  There are multiple ways that you can help us help our neighbors and our community, and we invite you to get involved.