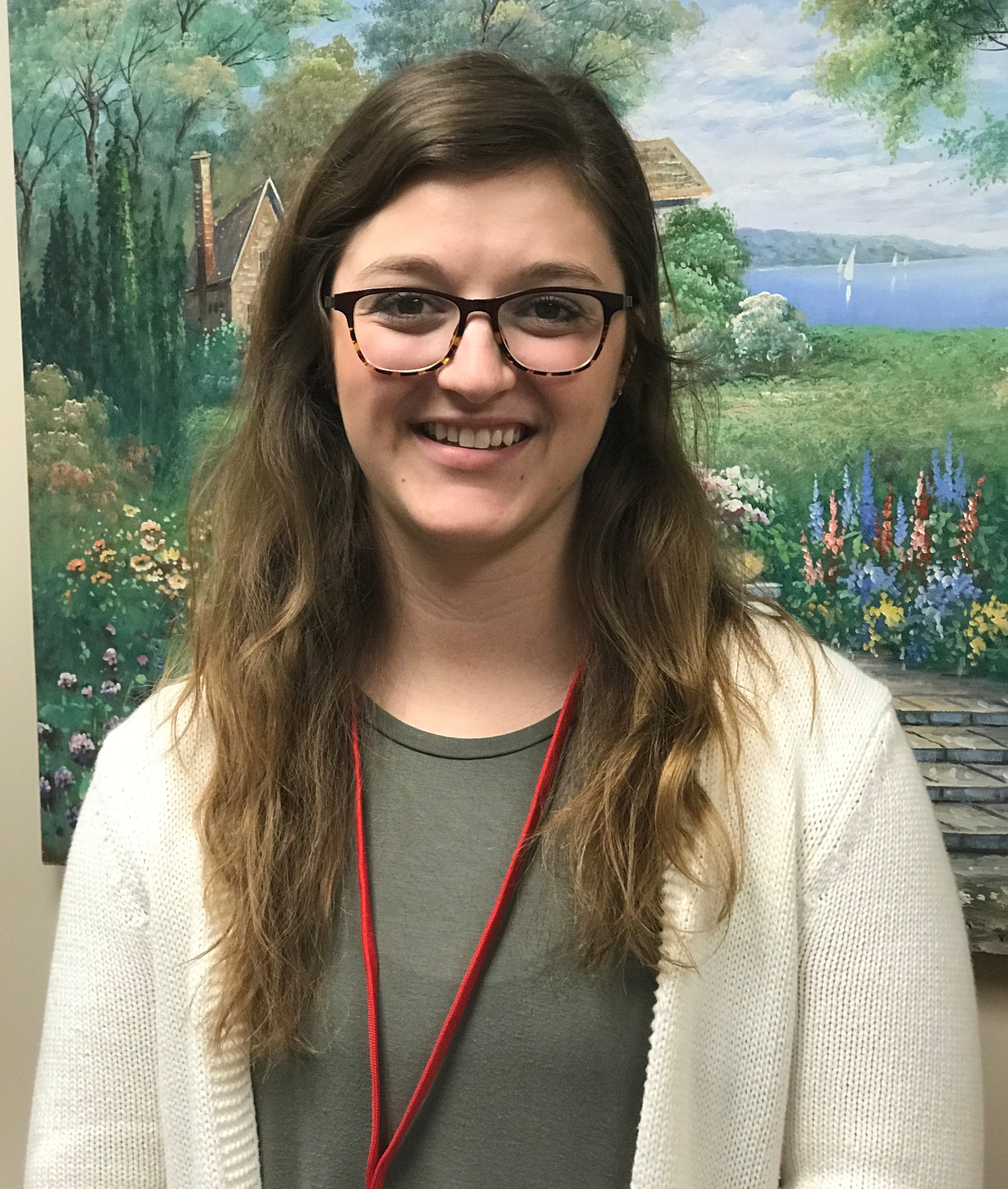 Recently, The Caring Place hosted an intern from Southwestern University right here in Georgetown. Senior, Abby Wilson received credit for her internship here, but she shared with me some information that might make other young adults perk their ears up to the idea of volunteering.
But for those of you young adults reading this, let's pause and get real for a moment. Do you have a resume? Do you have a job? Do you have any experience? Can you easily share an incident where you solved a problem? Or how about when you implemented change? Or maybe you managed conflict with your amazing personal skills? Can you share a story about how you dealt with a difficult person? If the answer is no to any of these questions, volunteering might be the best next step. These are things you might get asked at an interview! Let me share what I learned from Abby about her experience volunteering at The Caring Place and how it might assist you in taking your next step in life.
First, in talking to Abby I was excited to learn that Southwestern fosters a sense of community. Abby shared that community engagement is part of the curriculum and it is highly encouraged by professors. I think the university has good reason for that. There are things you learn in the real world that sometimes you can't experience within the walls of a classroom. Abby admits that her internship at The Caring Place was a resume builder, but adds the experiences and skills she practiced here are some that any student would benefit from as a volunteer. I'll highlight a few skills we talked about below.
• Working with a diverse demographic
At The Caring Place our demographic is quite broad. Between customers, clients and volunteers, you'll get the people experience you need. Being part of a diverse population is important to practice some skills I mention below.
• Insight into walking in another person's shoes
Often in life you are only familiar with your own experiences. In reality, we lead different lives with different challenges. Volunteering provides an opportunity to gain new perspective.
• Networking and mentoring
When you are a student or someone looking for job skills, networking is critical. When you have a positive experience in a volunteer position, you might find your next mentor or reference for a future dream job working right beside you.
• Variety in job skills
The Caring Place is diverse when it comes to the volunteer positions available. Customer service, phone skills, organization, interpersonal skills, retail experience, data entry, learning about case management, and understanding how to handle confidential information are all items that might be addressed here. As a volunteer, you have the opportunity to try out jobs like cashiers, receptionists, client advocates, Food Pantry helpers, pricers, merchandisers and warehouse workers. How do you know if you like a job unless you try it?
• Soft Skills
In today's modern world we often find ourselves looking at phones, tablets and computers and we are not necessarily having in-person interactions. Soft skills are becoming one of the most valuable skills for emerging leaders. What are soft skills? Communication, leadership, responsibility, teamwork, self-motivation, time management, adaptability, flexibility, and conflict resolution. These are the type of skills that are a part of every day at The Caring Place.
In Abby's case she found her experience in Programs & Services at The Caring Place relatable to her degree of Psychology. She said her biggest takeaways were her interactions with people, learning to better read body language, and learning to understand people's experiences and how they wound up in crisis. Every story is different and to see that first hand and be able to affect change in a person's life immediately was rewarding for Abby.
It's hard to say which skills you will learn here as a volunteer, but I can honestly say there is value in volunteering. I know in my own life volunteering as a teenager played a large role in deciding what I wanted to do as an adult as well as discovering skills I didn't know I had and strengthening them. This is a gift you can receive by volunteering that only costs you some time.
One last thing to note; we also find our volunteers are here because it's good for the heart. Whatever your reason for volunteering is, we hope you know we are here for you as an option.
Abby, thank you for spending time with us and good luck in your future endeavors!