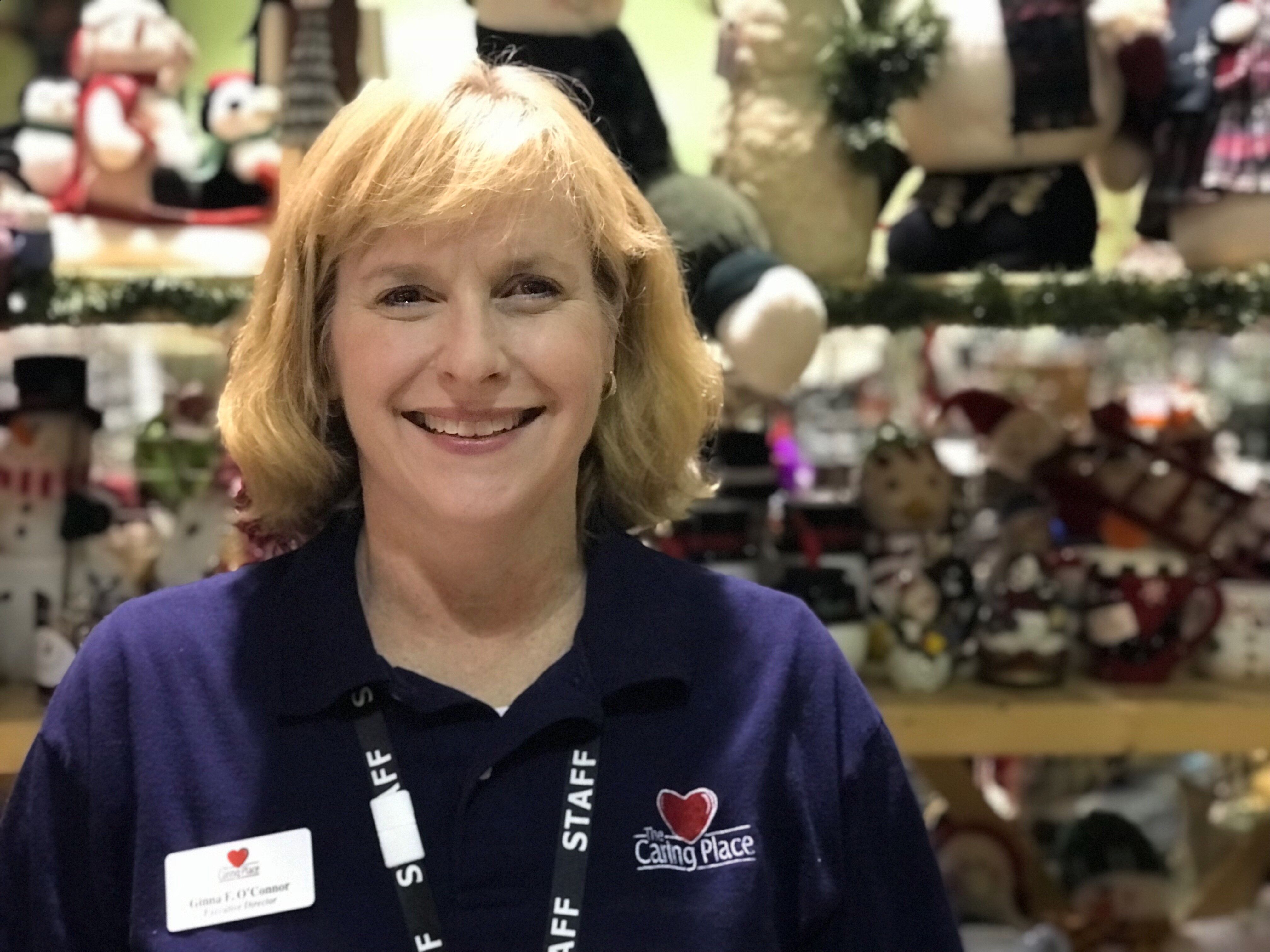 At The Caring Place, things are always changing and evolving. At just under 500 volunteers and 30 staff, I find myself sometimes wondering how this place works the way it does. This is probably a question people often ponder from the outside looking in, too. So, let me start by talking about the heart of our organization.
Our volunteers are the heart of The Caring Place. We maintain an amazing volunteer base. They are who we are. Our volunteers show their hearts, their values and their love for people through their work at The Caring Place and in turn we share that with the community. Because of this, it's important to figure out how to motivate and show gratitude to a group of individuals who are doing so much to run this organization. Our volunteers are cashiers, merchandisers, pricers, client advocates, history buffs, computer gurus, designers, pantry helpers, data typers, and people lovers. The expertise and breadth of knowledge of The Caring Place volunteers is somewhat unique. If they all left and the few staff had to take over, the day would be overwhelming and probably a little dismal. Don't get me wrong, we have pretty fantastic staff, but can 30 people replace the power of over 400 volunteers? And let's not forget how these volunteers tell us hello, smile, hug us and ask us how we are every day!
So, one question that comes to mind in the non-profit world: "What does leadership look like at The Caring Place or any volunteer driven non-profit?" I had this blog post in mind almost the moment I walked into The Caring Place as an employee. The Caring Place is a fascinating blend of business, social services, volunteerism, retail and giving. How does a leader create a culture that encourages a volunteer attitude that keeps us all moving right along? How do you constantly communicate with a group that make an impact every day? How does a leader motivate and encourage in a way that shows the heart of the organization? How does an organization insure that its volunteers spread that same passion every day to clients, donors and shoppers? I honestly haven't been here long enough to discover the full answer, so it was pretty ironic to have an anonymous letter from a volunteer arrive on my desk today that could possibly answer the question, or at least part of it. For your benefit, I'll just insert it verbatim right here:
"Well, it was a Thursday afternoon and things were going along pretty smoothly until we received a massive donation of eight hundred pounds of produce from an organization, Hands and Feet of Jesus. We were shorthanded because of the holiday season. The produce was being unloaded and we started sorting it on the carts.
As we were working to get this food stored into the vegetable coolers, our fearless leader, Ginna, happened by and saw that we were rushing to get the produce stored. She didn't ask what she could do to help, she just grabbed one of the carts and wheeled it into the pantry and placed the produce in the coolers. Not only that cart, but at least 2 more.
Now, this lady during a busy day will never walk by and not thank you for volunteering at The Caring Place. We want her to know that we appreciate and thank her for pitching in and helping us. That is a sign of a good leader and it meant a lot to us. Thank you Ginna, for everything you do."
-Anonymous
There's no doubt "Anonymous" makes an excellent point. And in keeping with the culture of The Caring Place, that our leader has no doubt instilled upon us, thank you "anonymous" for taking the time to write that letter. Our volunteers have no idea how much we appreciate them, and this letter will be so appreciated by Ginna. I am also grateful, as it was a wonderful inspiration to help us illustrate a small piece of what makes The Caring Place special.