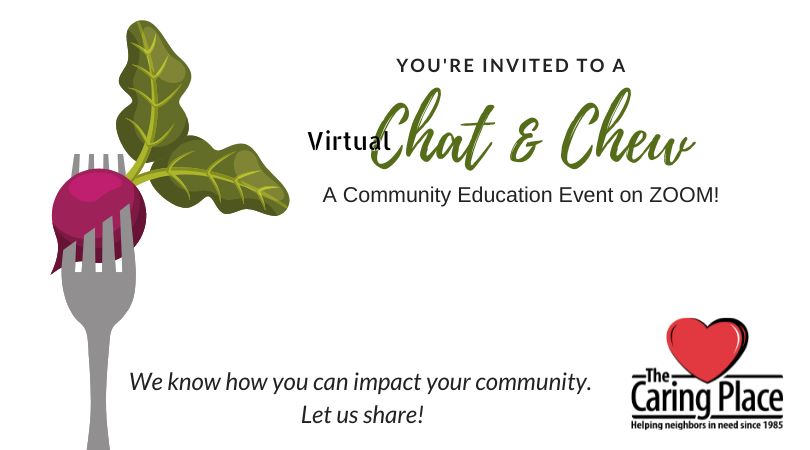 Ready to get engaged?
Not that kind of engaged! We want to engage you in the happenings at The Caring Place! We have developed our first online Chat & Chew with you in mind! What is a Chat & Chew? An opportunity to learn about The Caring Place's mission, speak with staff and get a behind the scenes look at all we do, all while you do a little snacking. This will be an online Zoom event, so bring your chips and salsa* and join us for this socially distant event! Don't worry, we will mute all your chip crunching!
This event is Wednesday, September 15th from 10:00 a.m. - 11:00. Please RSVP to our Community Engagement Manager, Rita Turner at rturner@caringplacetx.org and she will provide you with the event link.
*Please eat the snack of your choice in the comfort of your own home or office. Chips and salsa are merely a suggestion! We can't wait to see you!