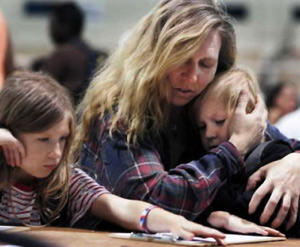 We can help with the most basic of all human needs: food, clothing, and shelter. Our areas of assistance include groceries, clothing and household items, financial assistance for rent and utility bills, some medical bills and prescriptions, some transportation costs, and more. 
Who:
Service Area:
If you live in our service area we have a range of services that may assist you if you are having trouble making ends meet.  You can find information on our Service Area here:  http://www.caringplacetx.org/get-help/service-area.html
Where:
Programs & Services at The Caring Place
2001 Railroad Avenue
Georgetown, Texas  78626
When:
Monday through Friday, 8:30am to 4:00pm
Thursdays we are open until 6:00pm, with PRIORITY given to people who work during the day and are unable to come in during daytime hours.
No appointments needed - Services are on a first come, first served basis. 
How:
To receive help, there are sometimes things you will need to bring in order for us to verify your need and our ability to help.
You can find a printable guide to help you gather information to bring by downloading the flyer HERE.
What:
The programs and services we offer include, but are not limited to help with utility bills, mortgage/rent, food/housewares/clothes, transportation and medical/prescriptions.  Please call us if you find yourself in crisis and see if we can assist you.  Our phone number is 512-943-0700.
You may find a general list of our programs and services in the chart at the bottom of this page.
Our Food Programs are often the simplest way to receive help.  You may find by participating in one or more of these programs you are better able to stretch your budget through the month.  *Please note, you do not need to bring any documents to receive food benefits.  You can find more information about all of our Food Programs here:  http://www.caringplacetx.org/what-we-do/food-programs.html
You can download a Food Program printable flyer with times and dates HERE.
Please see an overview of The Caring Place Programs and Services below.
| Programs/Services | Description |
| --- | --- |
| Financial Assistance | Housing (rent or mortgage), utility, and transportation (car repairs). Transportation -Gas to go to medical appointment or job interviews Emergency Shelter Resources Medical Financial assistance with medical situations (such as prescriptions, eye glasses, dental) |
| Food/Clothing/Housewares/Furniture | Vouchers issued for use in our food pantry and thrift store, The Shops at The Caring Place |
| Temporary Assistance | Emergency food and clothing given even if family/individual is not in our service area, passing through, or homeless |
| Supportive Case Management | Case management by staff or qualified volunteer for individuals and families with more intense, on-going needs. Medical/dental procedures - Alternative Loan Program (see below) |
| Our Daily Bread | Day old sweets and bread (donated by H-E-B) available in lobby/pantry |
| Fresh Food for Individuals and Families | Fresh produce given to individuals and families, sponsored by Capital Area Food Bank |
| Alternative Loan Program | Assists qualified individuals in paying off a payday or title loan that has a high interest rate, decreasing their use of these loans, and helping to rebuild their credit. Partnership with First Texas Bank |
| Healthy Options Programs for the Elderly (HOPE) | Non-perishable staples for those 55 and older. Delivery available home-bound. Sponsored by Capital Area Food Bank |
| Coats for Kids | Walmart Gift Cards to families with children in need to purchase a coat or infant blanket during the Holiday season |
| Holiday Meal Gift Cards | H-E-B Gift Cards to families to assist with the purchase of the holiday meal |
| Family Eldercare Fan Drive | Fans given to households with a member 55 or over, or a member with a disability. Sponsored by "Family Eldercare" |